Sweet 16 Birthday Gift Ideas for Her
Sep 13th 2023
A 16th birthday only comes around once and when it does, you want to create a fun, exciting, and very special day for the lucky birthday girl. You can do everything from planning the perfect party, creating a wonderful and colorful experience, and even making sure the perfect desserts are there to make the birthday girl happy.
Probably the most important part of the sweet 16 party is to make sure the birthday girl has fun and also knows that you are proud of her for reaching such an exciting milestone in life. You will definitely need to get some sweet 16 gift ideas together before the big day and a great idea on how to keep gift ideas unique is to go with gifts that can be personalized.
Personalized gifts are going to be appreciated for the fact that they are gifts that are considered very thoughtful. If you are not sure where to start looking when it comes to sweet 16 gifts, here are some simple, yet very unique personalized gifts that are sure to please anyone.
Hail the Queen Water Bottle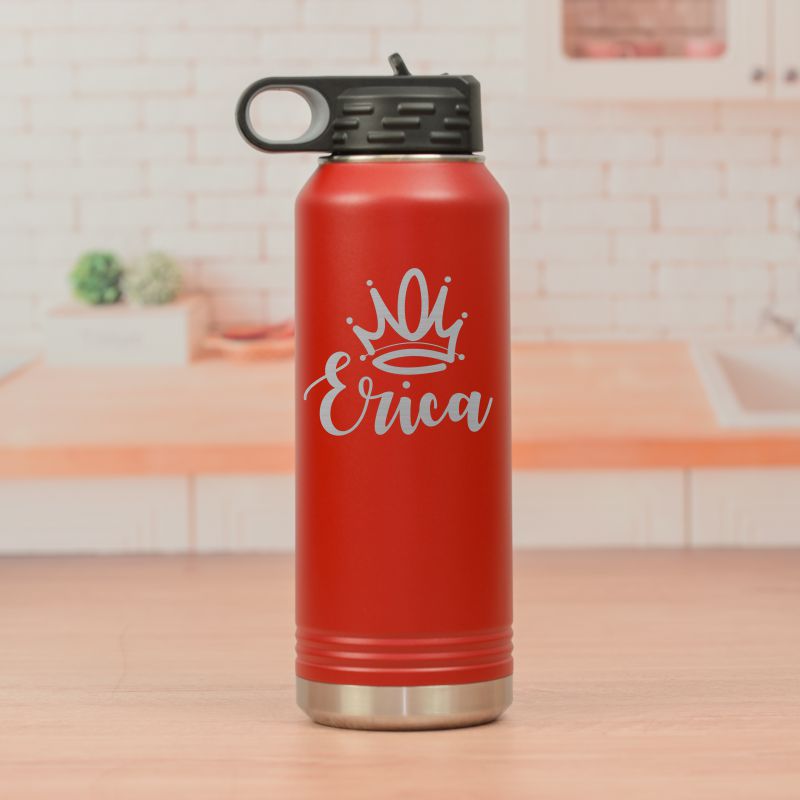 No matter what the birthday girl plans on doing for her special day, she will definitely need to keep her hydration going all day long. At 16 and being the life of the party, you can expect her to spend plenty of time talking, walking, dancing and just having fun. This is the perfect time to get the best sweet 16 gift ideas together and give her something to help her through the party.
Why not help her start the day just right with the Hail the Queen Water Bottle and make sure she gets off to fantastic start on her birthday. The great part about this particular water bottle is that it can be personalized with a simple yet fun design. A beautiful crown image is the first thing you will notice about this water bottle and just beneath that crown, you can add the birthday girl's name.
The personalization for this water bottle doesn't stop there because you can also choose a favorite color for the overall cup. Red, black, blue, aqua and pink are all the colors that you can choose from so you can find the perfect color easily. If there's a specific color theme for the party, you can choose the color to match and make a very special gift.
Your Message Key Chain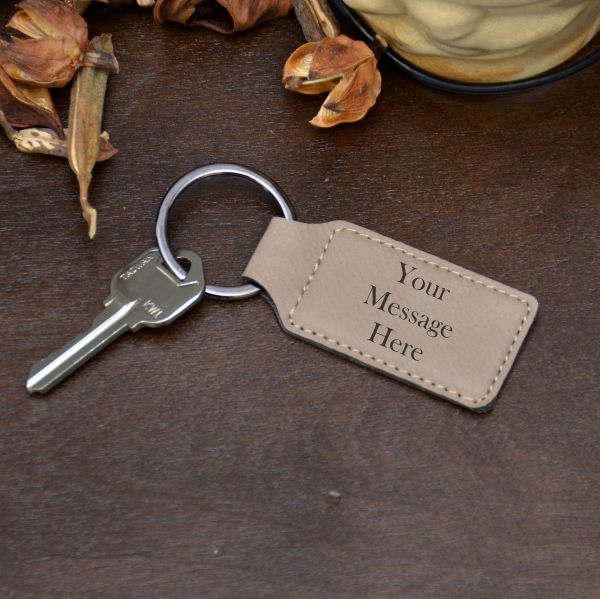 A keychain is probably one of the most unique gifts that you can give for a sweet 16 and there's a legitimate reason why. You can get really creative with this one, especially if you plan on getting the birthday girl a new car and want to surprise her with a brand new set of keys.
The Your Message Key Chain is very special for any girl on her sweet 16 because it represents a gift that she can really appreciate. Adding a key can mean more than just giving her a new car. It could be a key to the house so that you show her how much you trust her or keys to a secret box that contains a special gift just for her.
You can add a separate gift message to the birthday girl so that she can have a wonderful surprise for her birthday and if you want to be very creative with your sweet 16 gift ideas. There's literally an endless amount of possibilities that come with getting a personalized keychain.
Women's Initial Key Chain Wallet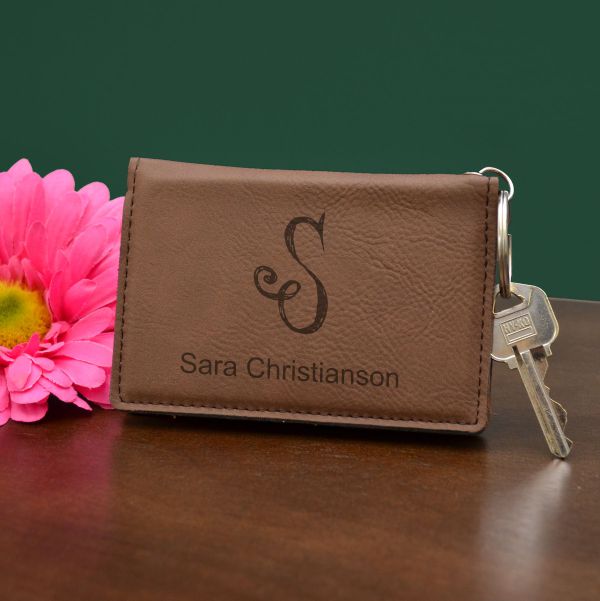 If you want to step it up just a little from a regular keychain, you can go for something that's very stylish and definitely just as usable. The Women's Initial Key Chain Wallet is great for 16th birthday gift ideas because not only can you still use the surprise car key idea, but you can also add a little extra cash to that wallet and really make their 16th birthday special. Another reason this would be a perfect sweet 16 gift is because it can be personalized in a couple of ways.
There are two different types of leather colors so you can choose between a light or a dark brown and make sure you choose a color that the birthday girl will love. Another way that this key chain wallet can be personalized is with a name. For the name you choose, it will be placed at the bottom of the wallet and a beautiful initial will be placed just above it.
This really is a wonderful gift idea for a sweet 16 because it's a gift that's also very useful. There's plenty of space to hang keys, put credit cards, cash, and an I.D. so you know this is a gift that will be greatly appreciated. All you need to do is gift wrap this and add a separate gift message to it so that it can a very memorable sweet 16 gift.
Personalized Oval Locket Necklace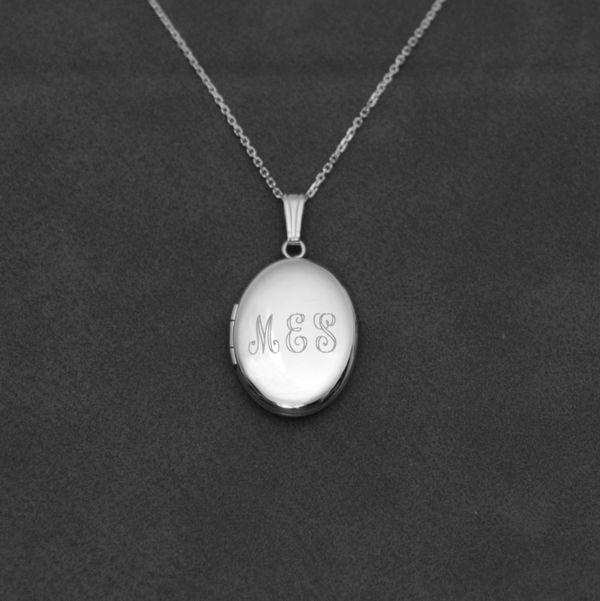 When in doubt about 16th birthday gift ideas, always consider jewelry as a go-to gift that never ceases to amaze anyone. There are so many options for jewelry, but choosing something that can be personalized just for the birthday girl is often the best way to go, especially for a day as special as her 16th birthday. A necklace is actually a very symbolic gift and for a 16th birthday, it's perfect for personalizing.
The Personalized Oval Locket Necklace is more than just a necklace because you can personalize this in the sweetest way. On the front of the locket, you can put the birthday girl's initials and it can be for her first, middle, and last name. The engraving is elegantly placed right in the center and has such a classy look to it that you can guarantee that this will be an amazing sweet 16 gift.
Sweet 16 gift ideas like this locket necklace are more than just a one-time gift because it's the type of gift that can be appreciated and used every single day. Pictures can be added inside the locket at any time and it can even be a tradition for the birthday girl to do every year, in celebration of another birthday. Adding a separate gift message to this is just the right touch to make this a very memorable and incredibly sweet 16th birthday experience.
Sterling Silver Personalized Bangle Bracelet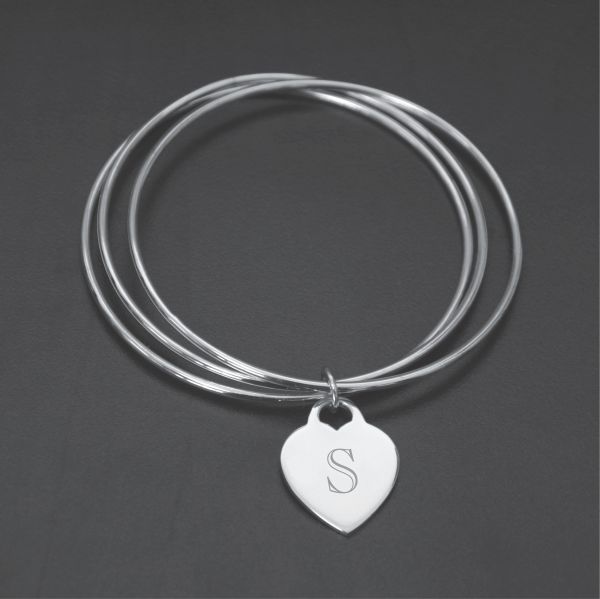 If you want to keep with the idea of getting jewelry as part of your sweet 16 gift ideas, then there is another option that is just as popular as a traditional locket necklace. Bracelets are also considered to be one of the best jewelry options for a sweet 16 gift, and choosing one that can be personalized will make this an even better gift.
The Sterling Silver Personalized Bangle Bracelet is such an amazing gift to give for a sweet 16 birthday and being able to personalize it makes it a unique gift to be treasured by everyone. With this Bracelet you can add a name that will be etched beautifully on a sterling silver heart charm that dangles elegantly from the multi-bangle bracelet. Sweet 16 gift ideas like this are simple with their design, but are very meaningful as a sweet 16 gift.
For any jewelry that you want to get as a gift, you can actually combine them into a set. The necklace can be just the initials, while you can place the full name on the bracelet. Boxing and wrapping these personalized jewelry items together makes this a very special gift to be presented for a sweet 16.
When you have so many choices in sweet 16 gift ideas, especially personalized gifts, it's much easier to find just the right one for the birthday girl. If you know that she's active in sports or maybe she just loves to walk, then you know a water bottle is definitely a necessity for her on an everyday basis. It can keep her hydrated, but since it can be personalized, it's also a stylish way for her to sport her hydration needs.
Jewelry is a timeless tradition with sweet 16 gift ideas and a personalized necklace or bracelet are both beautiful, symbolic and meaningful for a 16 year old. It represents coming of age, being entrusted with a very special gift and holding onto that gift throughout their life. All of these gifts are special in their own way and show exactly how wonderful it is to celebrate being sweet 16.