10 Housewarming Gifts Your Friends Want
Aug 11th 2022
Friends getting together at any time is a good thing when you can also take those moments to celebrate something amazing. A friend that's currently enjoying or will soon be enjoying a new home will definitely love the idea of receiving something special to ring in their new home. There are plenty of housewarming gift ideas that you can get for your friends and they will greatly enjoy every single one of them.
For the most creative of gifts, you can choose a gift that's personal and thoughtful in just the right way, and you can go for something that's personalized to make it even better than the usual. There are more than enough gift ideas that you can decide on and there are even some gifts that you may not have considered before. If you need a little help deciding what would be the perfect gift to give a friend as a housewarming gift, here are some great ideas you can consider.
---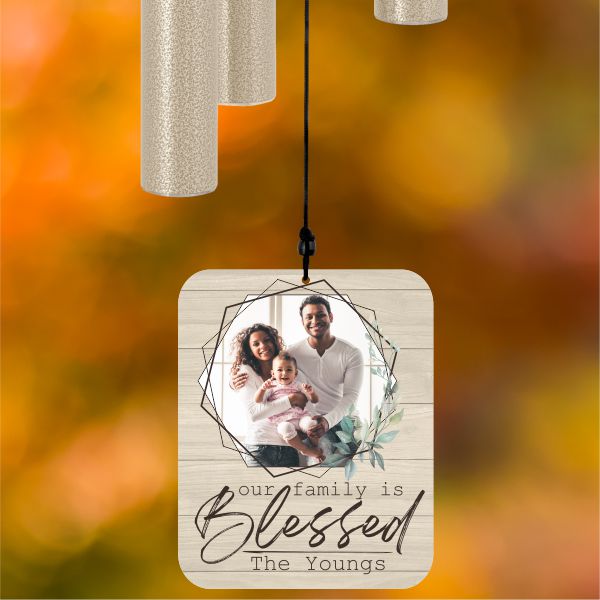 Blessed Family Wind Chime
There's nothing more welcoming than a beautiful song being created by a gentle breeze and the Blessed Family Wind Chime is one of the best personalized housewarming gifts you can choose for your friends. Not only can a family last name be used added to this wind chime, but you can also choose a favorite photo that can be added to the charm that hangs from this classy wind chime. You can even choose to have this gift wrapped so you can be sure this gift shows how much you care and want your friend to enjoy it.
---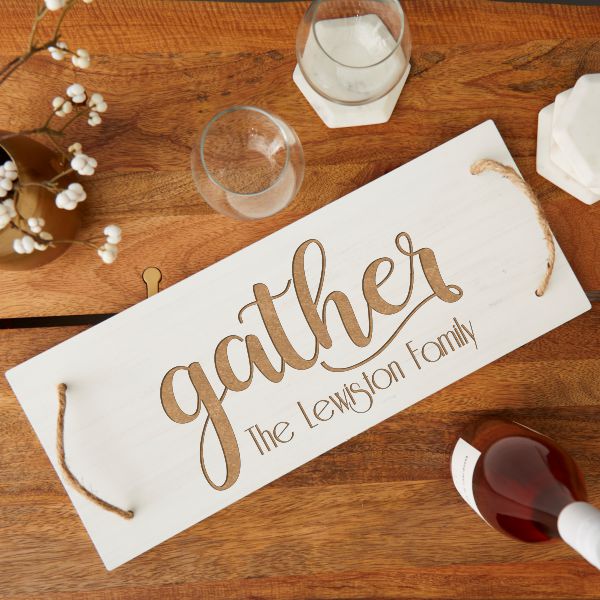 Gather Serving Board
If you have friends that love to cook or just love to have a number of special kitchen décor items, then you can choose housewarming gift ideas that represent that love. The Gather Serving Board is an ideal gift for any friend that is enjoying a new home and the fact that you can personalize this serving board with the last name is even better. This serving board is a great new home gift because a friend could definitely use it on a daily basis or even just for decoration.
---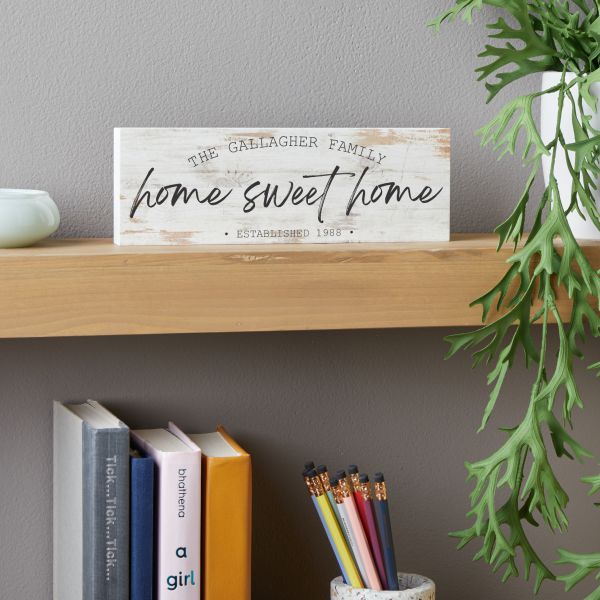 Home Sweet Home Block Sign
The perfect idea for housewarming gifts for friends can come in the form of signs that can be placed anywhere within their home. If you're not sure which sign would be best then you can take a look at the Home Sweet Home Block Sign which is a great form of décor that can be used on any countertop. When personalizing this sign, you can add the last name of the family and also the established year, to make a wonderful gift any friend would love.
---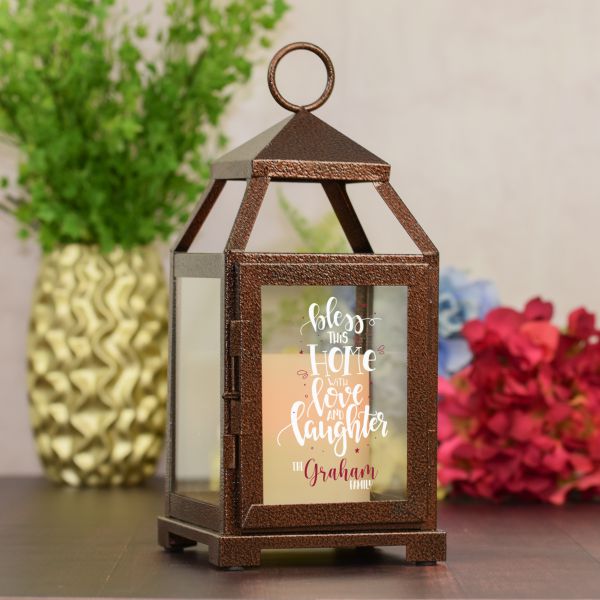 Bless This Home Lantern
If you're thinking of a friend who likes gardening or just loves to be in the outdoors, then giving them something to match that interest is a gift that will really appreciate. The Bless This Home Lantern is a housewarming gift that they can use practically anywhere and you can even have it personalized with the family's last name. Since this gift also comes with a battery-operated LED candle, it can be enjoyed indoors as well as outside.
---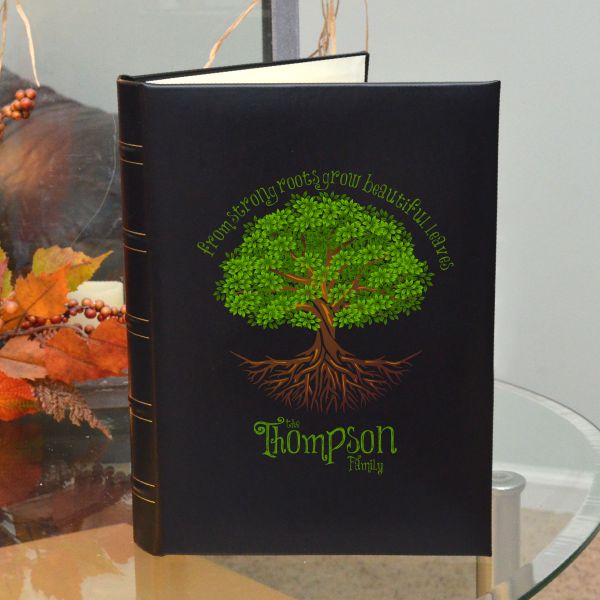 Strong Roots Family Album
Any new house deserves the very best additions to it and when it comes to personalized housewarming gifts, you can be even more thoughtful and creative in these additions. Something that encourages the homeowner to collect all good things in one place is definitely the Strong Roots Family Album. If you want to make this gift a little bit more special, try picking out your favorite photos of family and friends of the homeowner, and place them in the photo album as multiple gifts in one.
---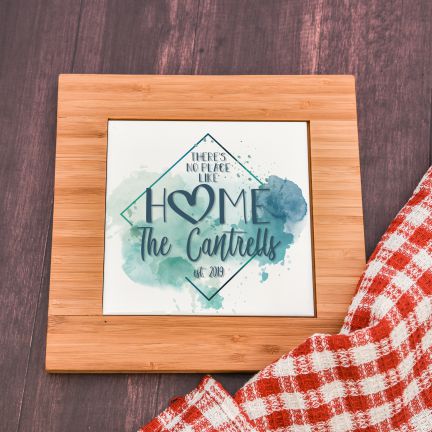 No Place Like Home Personalized Trivet
Getting the kitchen in order is often the first step with any new home and being able to add a few personalized touches to the kitchen is something your friends would love when it comes to their new home. The No Place Like Home Personalized Trivet is great for keeping the kitchen in order and the overall décor together. All you need to do is add the established year and a family last name to make this trivet unique and wonderful enough to be given as an amazing gift.
---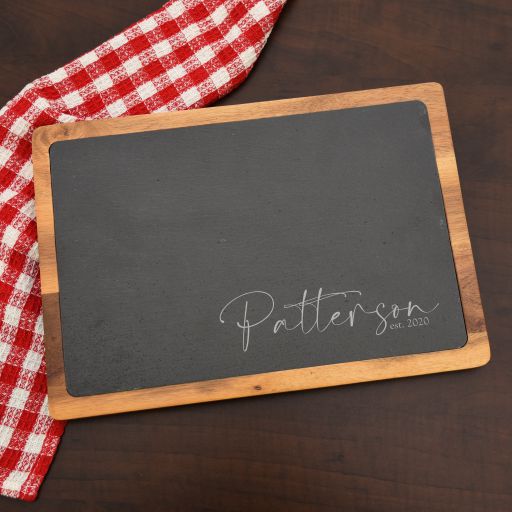 Custom Slate Cutting Board For Families
In keeping with the kitchen décor, it might also be a good idea to consider some necessary tools if you have friends that happen to love cooking. The Custom Slate Cutting Board For Families is perfect for gathering up the right ingredients and chopping them easily every time. Housewarming gift ideas like this cutting board are a wonderful idea because you can also add the last name and established year for the family to make it a very unique gift to give any friend celebrating their new home.
---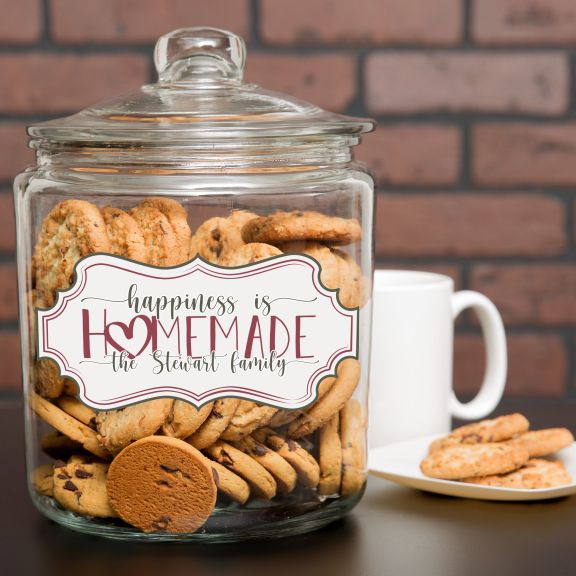 Happiness Is Homemade Personalized Cookie Jar
Sometimes, the best gifts are the ones you're not really expecting, and having something warm and fresh as a housewarming gift is perfect for housewarming gifts for friends. You can add a family name to the Happiness Is Homemade Personalized Cookie Jar, as well as bake a fresh batch of cookies to add to the jar. This takes this housewarming gift one step further by giving a friend a delightful gift and some delicious cookies to go along with it.
---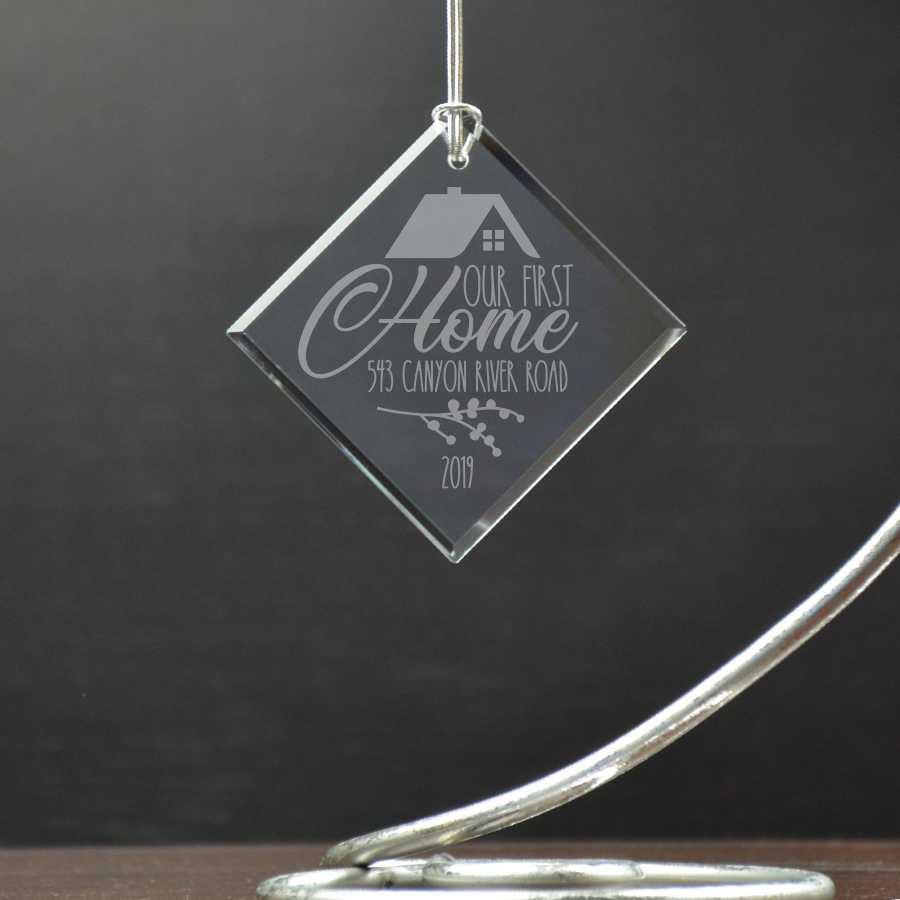 Our First Home Engraved Ornament
There's nothing more memorable than a housewarming gift that can come straight from the heart and gives the homeowners something to reflect on every single day. The Our First Home Engraved Ornament is beautiful and a gift to really remember because you can add the address of a friend's new home and even purchase a stand for the ornament to hang from. It makes for the perfect gift for them to place anywhere and enjoy whenever they like.
---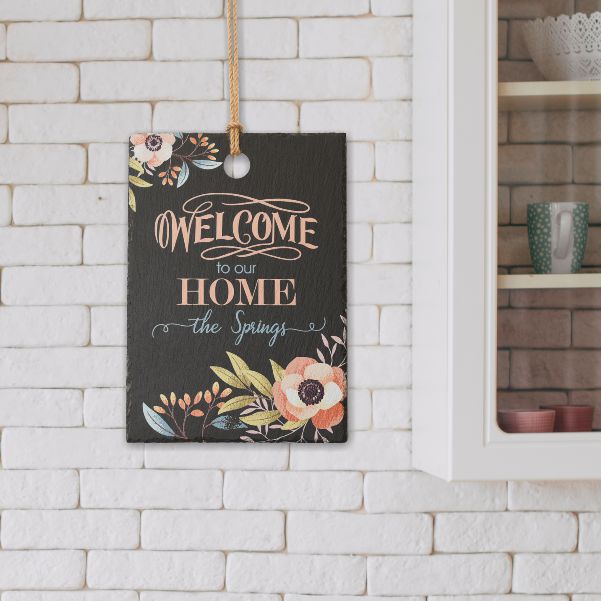 Welcome To Our Home Personalized Sign
Any new home is definitely going to need a little something extra to make it warm and inviting and having a simple gift that shows this will be a wonderful gift. The Welcome To Our Home Personalized Sign can be personalized by adding the family last name and you can even choose to have it gift wrapped, making it amazing as part of personalized housewarming gifts. The great thing about this gift is that your friend will not have any problems figuring out where to hang it because it can literally hang anywhere.
---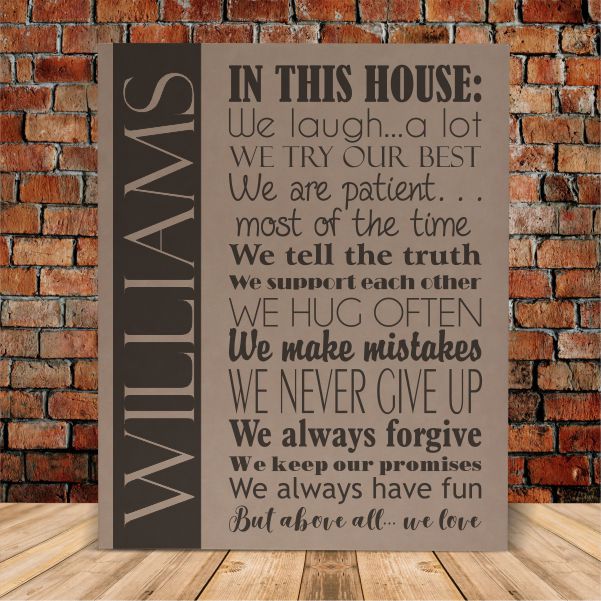 Family Rules Wall Canvas
If your friend has a new home and they just happen to have children, then giving them a gift that the whole family will love is the perfect idea. The Family Rules Wall Canvas is not only funny, but it also can be really unique in that you can add the family's last name to it, making it the perfect addition to any new home and family. Housewarming gifts for friends can easily be something wonderful, especially when they have something as sweet and wholesome as this wall canvas.
---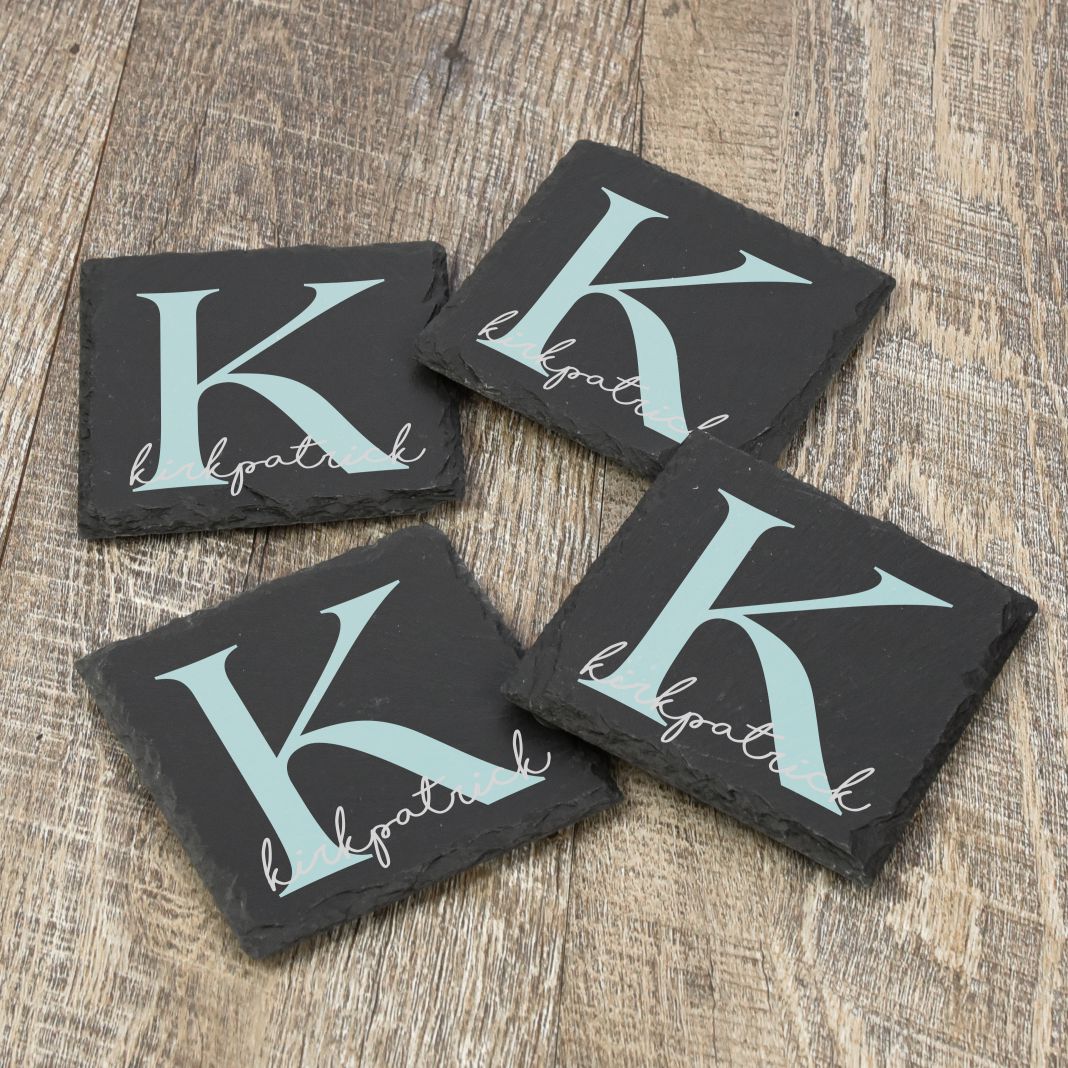 Family Initial Coasters
When considering the types of housewarming gifts you can buy for a friend, never forget the smaller items that can be both amazing and useful when it comes to a new home. The Family Initial Coasters are the perfect slate material and you can add the last name of the family to these coasters to personalize them. Coasters are a great way to protect any surfaces in the home but also spice up the kitchen décor as well.
---
When looking into all of these gifts, it still might seem a little overwhelming, but you can consider what your friend might need the most as a housewarming gift. If you want to focus on the kitchen décor for a friend, especially if they love to cook, then choosing a serving board, trivet, coasters, cutting board and a cookie jar are great options. A block sign and photo album are great additions to any home and can encourage your friend to create new memories.
Other home décor ideas that can be personalized and placed easily are lanterns, ornaments, and welcome signs. All of these gift housewarming gift ideas are great if you may not have a solid idea of what you want to buy your friends. There's nothing better for them than to have wonderful housewarming gifts to open up in their amazing new home.