Celebrating a Journey of Dedication: Best Retirement Gifts for Co-Workers
May 16th 2023
Retirement marks a significant milestone in a person's life, signaling the end of a dedicated professional journey. It's a time to reflect on accomplishments and celebrate the beginning of a new chapter. When bidding farewell to a retiring co-worker, selecting the perfect gift becomes a meaningful gesture of appreciation and well-wishes for their future endeavors. In this blog post, we will explore a curated selection of the best retirement gifts for co-workers. From personalized keepsakes to thoughtful experiences, we'll provide inspiration and highlight some noteworthy options available at Remember Me Gifts.
Personalized Keepsakes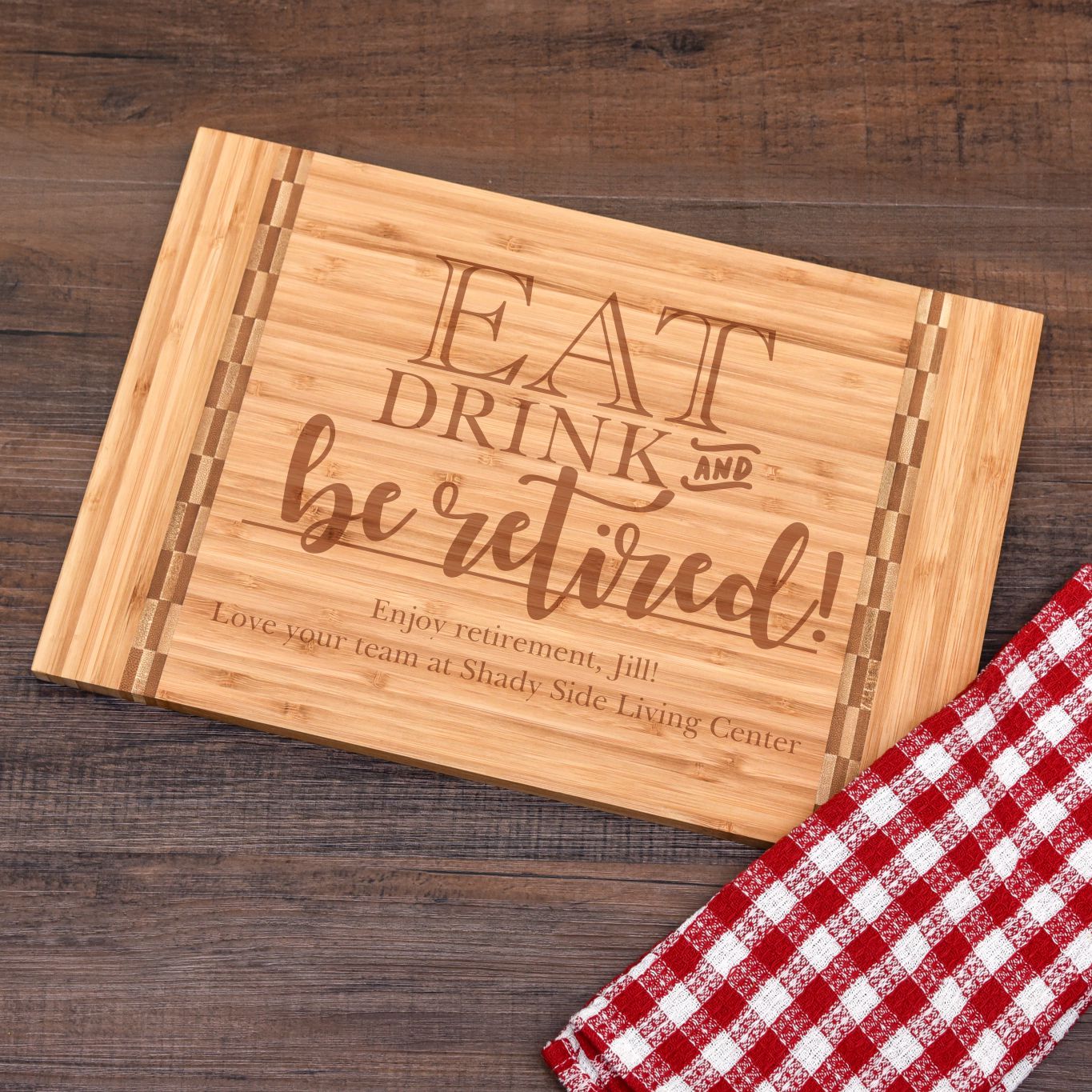 Personalized gifts have a unique way of capturing memories and emotions. They serve as cherished reminders of the recipient's time in the workplace and the relationships built along the way. At Remember Me Gifts, you'll find a range of customizable retirement gifts, such as engraved clocks, personalized retirment cutting boards, or a variety of other custom-made retirement mementos. Consider personalizing these items with the retiree's name, years of service, or a heartfelt message to make them truly special and sentimental.
Retirement Gift Baskets
A retirement gift basket is a delightful and versatile option for showing appreciation to a retiring co-worker. Browsing online you will find variety of beautifully curated gift baskets, including gourmet treats, spa essentials, or customized assortments. These thoughtful types of packages provide the retiree with an opportunity to indulge and relax, creating a memorable experience to savor as they embark on their retirement journey.
Experiences and Adventures
Retirement opens up a world of possibilities for exploration and leisure. Consider giving your co-worker the gift of an unforgettable experience or adventure. Some online sites offered unique options such as personalized travel accessories, adventure vouchers, or even a hot air balloon ride. These experiential gifts allow the retiree to create new memories and embrace the freedom that retirement brings.
Customized Retirement Photo Books
A retirement photo book is a thoughtful and visually captivating gift that allows the retiree to relive cherished memories from their career. Customizable retirement photo books can be filled with pictures, messages, and anecdotes from colleagues and friends. These personalized compilations serve as a heartwarming tribute to the retiree's professional journey, capturing the milestones, accomplishments, and joyous moments shared throughout their years of service.
When bidding farewell to a retiring co-worker, selecting the right gift is an opportunity to show appreciation for their dedication and congratulate them on reaching this significant milestone. RememberMeGiftsOnline.com offers a range of personalized retirement gifts, including keepsakes, gift baskets, experiential gifts, jewelry, and customized photo books. By choosing a thoughtful and meaningful gift, you can convey your admiration and leave a lasting impression on the retiree as they embark on their well-deserved retirement journey. Let this gesture serve as a token of gratitude and well-wishes for a future filled with joy, relaxation, and fulfillment.