Cozy Up for the Holidays!
Nov 15th 2022
The holidays will soon be upon us and that means it's time to make sure every part of your home and beyond is ready for the holiday season. The wonderful ways in which you can cozy up for the holidays are limitless and there are even a few new traditions you might want to throw in there. So you might be wondering about all the ways in which you can bring some coziness into your life and around your home.
There are so many options that you have to choose from and many of these are a great way to not only give yourself a bit of coziness but also share that cozy feeling with family and friends as well. From scents that can spread cheer through any room, to bringing up the creative ambiance of your entire home, there's no better way to bring out the coziness than with a few choice accents for your home.
If you're struggling to think of all the cozy update opportunities you have available for your life, here are some wonderful ideas that can help boost your holiday coziness.
Scented Candles
There's no better way to have a cozy time during the holidays than to have beautifully scented candles surrounding every corner of your home. To make the experience extra special for you and any visitors, you can plan on having candles with holiday scents like sugar cookies, peppermint, and freshly fallen snow. All of these scents give off exciting and positive vibes for the holidays while filling your home with wonderful scents to enjoy all day long.
Holiday Welcome Mats
One of the best parts of the holidays is that you can do more than just cozying up the inside of your home. You can also take the time to cozy up the outside with little holiday accents like a welcome mat that is part of the decorative fun of the holidays. You can choose mats that have traditional Christmas trees, ornaments, or beautiful writing that makes your home seem even more welcoming and cozy.
Fuzzy Blankets
Probably the most well-known way to have a cozy time during the holidays is to break out the fuzzy blankets and let the warmth in. You can get fuzzy blankets in practically every holiday pattern you could ever think of and they make great accessories for your sofa during the holidays. With a fuzzy blanket in hand, there's nothing cozier than being able to snuggle up on the sofa, wrap up the warmth and enjoy a beautiful holiday season.
Hot Cocoa
The signature thing to do during the holidays is to enjoy the wonderful taste of hot cocoa on a cold night and you can even take your hot cocoa skills to the next level. A unique way to make your holidays cozier is by creating a hot cocoa station that you can decorate for the holidays in any way that you like. You can provide several different types of cocoa, a hot cocoa maker, decorative holiday accents, and even additional toppings like marshmallows, syrups, peppermint sticks, cinnamon sticks, and anything you think would be creative to throw in.
Wall Décor
You can find a million ways to make a home extra cozy for the holiday, but one of the most popular ways to get that perfect holiday feel is with wall décor. Something as sweet as a Custom Wall Canvas With Picture is great for taking photos of the family PJs and having them displayed for the holidays. You can choose a favorite photo that fits perfectly with the holiday season and then choose a canvas size that works perfectly for your home.
It's a great way to have something cozy for the holidays, but also something that would mean the world to the family.
Personalized Ornaments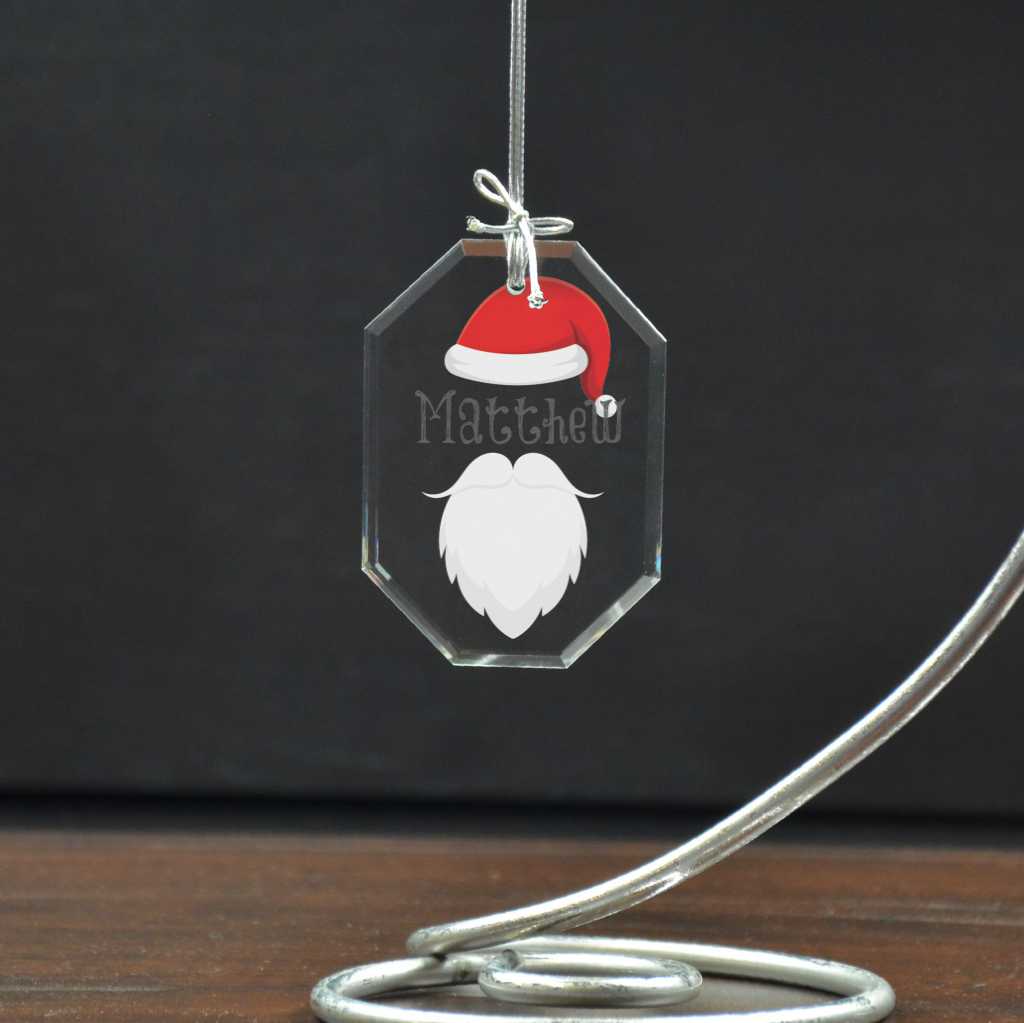 Cozy holidays are made even more amazing by having personalized items that you can display throughout your home and personalized ornaments are a great way to get started on this cozy idea. An idea like the Personalized Santa Christmas Ornament is a great idea for adding a name to an ornament to make it a more personalized ornament. You can personalize an ornament for each family member or friend and give them a gift that lets them enjoy the coziness of the holidays right along with you.
Festive Lighting
Lighting can make all the difference in a cozy atmosphere for the holidays and the lighting that you choose can be anything from traditional to something a little more unique like purple fairy lights. It's all about what makes you and your home feel cozier and if you want to add fairy lights or string lights all around your home, you should enjoy that creativity. You can also consider adding lighting in unusual places like hallways and across the ceiling, simulating a star-filled sky.
Change up the lighting colors as you see fit because you can turn any room into a warm or cool lighting experience for the holidays. Orange and yellow mini lights will give off a soft, warm glow while colors like blue and purple will give a cool feeling to each room. You can go with whatever cozy color suits your mood.
Matching PJ's
A fun way to get cozy with the holidays is to get in on the fun of having matching PJs and sharing that fun with the whole family or even with your friends. You can get an entire set of family pajamas that match and get together for a fun photo op that shows just how cozy you've made the holidays. You can also get some friends together and plan a pajama night where you can dress up in matching PJs and have a fun time watching movies, playing games, and just having a really good time.
Cookie Trade
This is a fun holiday tradition that many may not be aware of, but that doesn't mean that you can have cozy fun when it comes to getting the best cookies for the holiday season. For this tradition, you can have a taste of every delicious cookie around because it's basically an excuse to bake different types of cookies among family and friends and then swap cookies as a cozy treat for the holidays. It's a wonderful way to share something special with friends and family, but also a great tradition that gets everyone in on the tasty fun.
Add Mini Trees Throughout
Smaller Christmas trees throughout your home can make a huge difference in the overall coziness of every room in the house. You can change the tree according to each room, or theme that you want, by adding different colored lights and themed ornaments to go on each one and create a different atmosphere in each room. Mini trees also work with the lighting in the room to bring in a warm feel and make it a personal touch that's perfectly suited to creating a cozy feel in the home throughout the holidays.
When you consider all the ways in which you can have a cozy atmosphere for the holidays, then you can see why it would be a ton of fun to get started on these creative ideas. There are plenty of ways that you can bring everyone together for the holiday season, but you can also bring in some new traditions that can live on for generations to come. If you happen to favor all the tasty treats for the holidays, then a cookie trade is going to be perfect for keeping the group happy and the mood elevated, while some delicious hot cocoa can act as a wonderful accent.
For home décor that gives you all the cozy feels for the holidays, this is where things like fuzzy blankets, welcome mats, festive lighting, and wall décor can all come in handy for your home. They create a warm glow and friendly feel to any home for the holidays and can also be great conversation pieces for visiting family and friends. To go along with creating this glowing home idea, you can always have the scent of coziness with candles that make your entire home ready for cool nights.
Coziness comes from a lot of different ideas for the holidays, but these are some of the best ideas to get you started on your cozy home atmosphere. Get friends together and have a blast choosing tasty treats, enjoying the lighting, and warming up next to a warm fireplace. All of these things are great ways to make the holidays a little brighter and cozier!