Gifts Dad will LOVE!
Jan 9th 2023
ather's Day will be here before you know it so get a jump start on the perfect gift for dad this year! We know that finding that perfect gift can be difficult, especially since it seems our dads have everything they need already or you get the "I don't need anything" response if you ask him. Below you will find some great ideas he doen't even know he needs and he is sure to love the thoughtfulness you put into his gift.
Personalized gifts for dad are going to be your ticket to making sure you can put a smile on dad's face and give him a gift that will last well beyond Father's Day, his birthday or just because you were thinking of him. You can think about all the things that dad likes and use that to find the right kind of gift for him, while still being able to personalize that gift in just the right way.
Dad is going to love the fact that you considered a personalized gift for him, so you know that you are giving him something straight from the heart. If you're having a little bit of trouble figuring out exactly which gifts to get him, never fear because there are plenty to choose from. Here are some of the best personalized gifts that dad will absolutely love and also appreciate the fact that you took the time to find something extra special and unique for him to enjoy opening.
---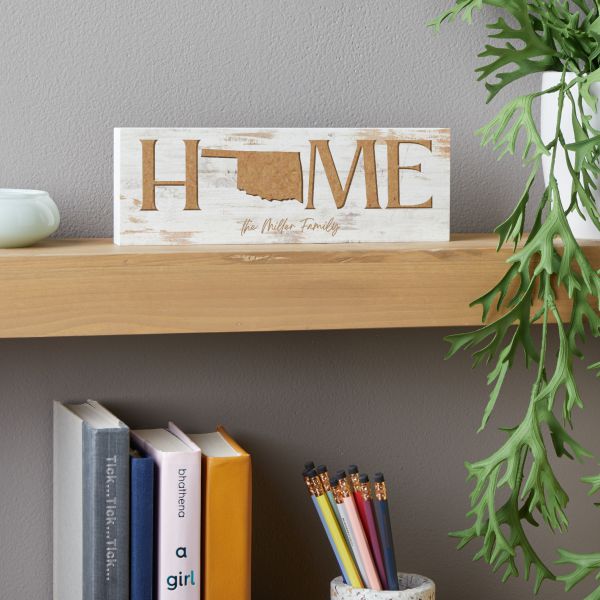 Home State Sign
Every dad who loves his home state will want to be able to show it and that's exactly where picking out his favorite gift will come in. You can pick out the His Home State Sign and even add his name to this gift, making it the ideal way for him to celebrate his day with a little bit of home décor style. This is also great to consider if dad has a home state, but doesn't live there anymore.
He can keep memories of his state close and also enjoy showing off his sign when he has visits from friends and family. It's the perfect gift idea to make him happy, but also give him something that represents his love for his home state.
---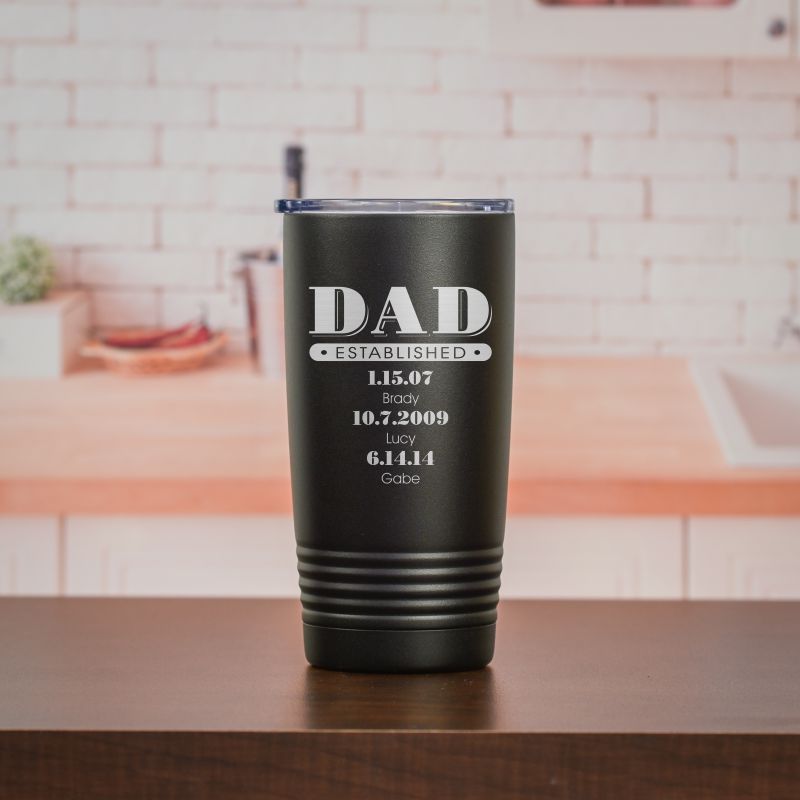 Personalized Dad Travel Mug
Personalized gifts can also mean getting dad something that helps him with his daily errands or even his favorite travels throughout the week. The Personalized Dad Travel Mug is great for making sure dad can have his favorite beverage ready to go along with him down the road and at every stop. The best part about this travel mug is the fact that you can personalize it with dad's name and even add in the names of the kids and their birthdays.
This is definitely a great gift that not only gives dad something to take his favorite drinks around in but also gives him a great memory every time he uses it. There's nothing better than giving dad the best memories during the holiday season and after.
---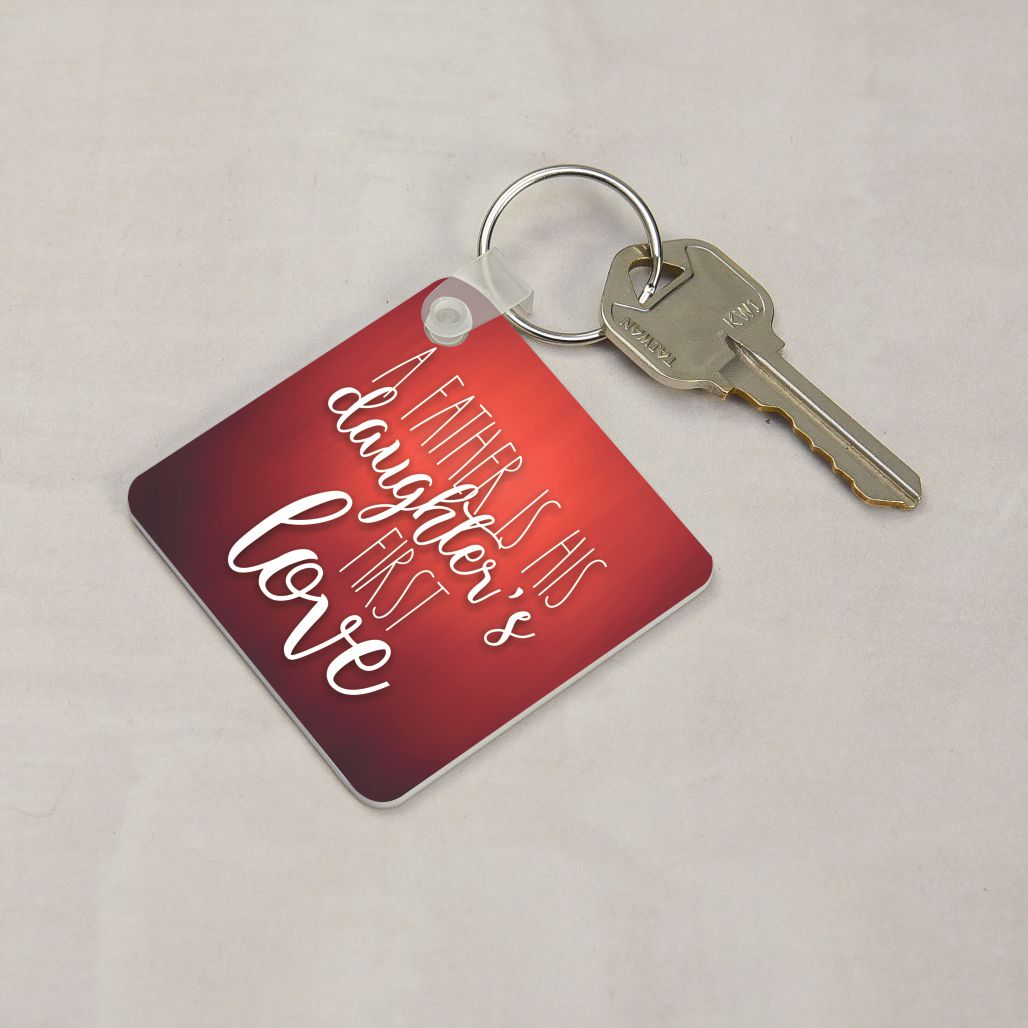 Daughters First Love Keychain
Every dad can use a little something to make his days brighter and you can start by making sure he has the right kind of Father's Day gift. When you're keeping with personalized gifts for dad, you can consider a small gift, but one that carries a very big message for dad on. The Daughters First Love Keychain is one way to make sure dad knows that he's loved on Father's Day, but also every day that follows that.
Aside from a beautiful saying that is displayed on side of the keychain, you can also add a photo of your choosing to place on the other side. You can choose any special photo that you want and it can be a happy memory full of laughs or even a wonderful moment that was shared with dad in mind. Either way, this keychain is sure to make dad very happy.
---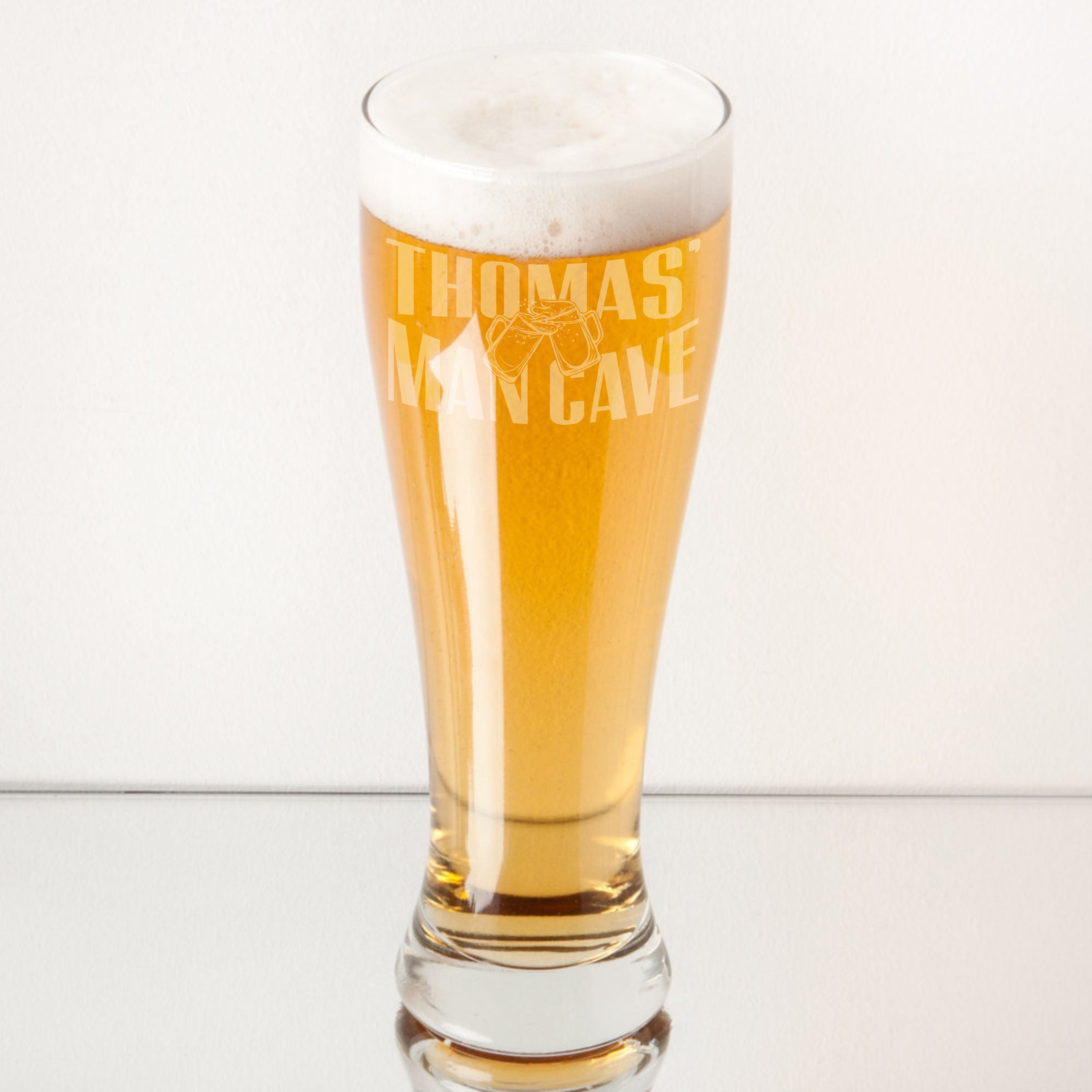 Mancave Pilsner
Dad can have plenty of time to relax and also enjoy a few of his favorite drinks while he has all that free time. If you are looking for something that dad will be able to use while on Father's Day, but also on the days that follow, then you can consider letting him have his favorite drink in the Mancave Pilsner. It's a simple and amazing pilsner that you can even personalize with his name or favorite nickname.
This is such a great way to show dad that he is the king of the castle, but that his castle could also use a few personalized items within it. This is why it's a great idea to buy a few of these and personalize them so that dad and his friends can enjoy his pilsner gift with him at any time.
---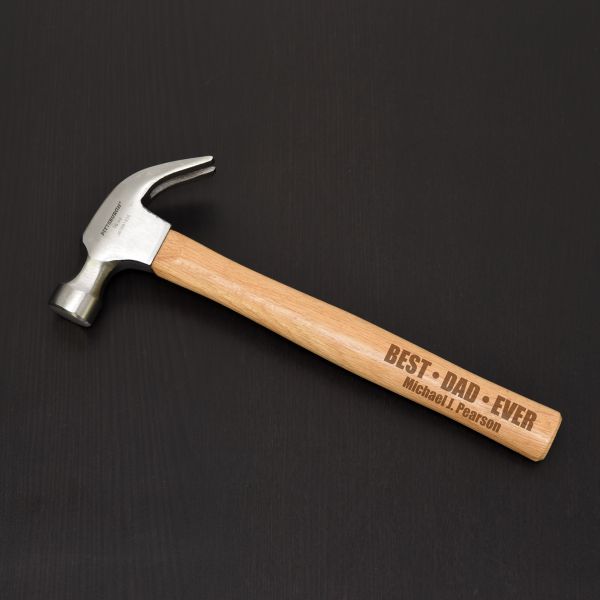 Best Dad Ever Hammer
If dad is in need of some more tools, then this is the perfect time to get him something he can really use, but also something that allows you to personalize it perfectly for him. The Best Dad Ever Hammer is ideal for any dad that uses his hands on a daily basis and he'll definitely appreciate that you took the time to personalize this hammer with a message to him. It makes for the perfect holiday gift, but also a gift that you know dad is going to absolutely love.
You might even want to consider getting dad a second knife so he can keep one at home and one with him on the road. You never know when it may come in handy for him in his daily travels.
---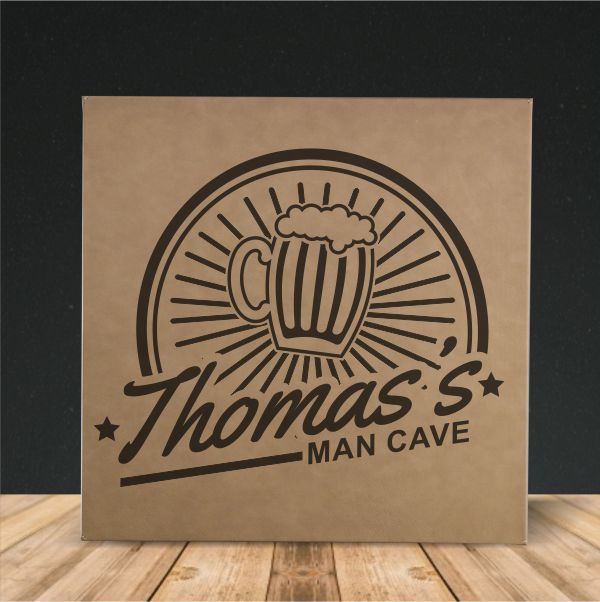 Personalized Man Cave Sign
For dad's man cave, there's a good chance that he will need a little something to make it his own place to enjoy or just to decorate for the fun of it. The Personalized Man Cave Sign is just the right idea for dad when looking into the perfect personalized gifts for him and he will be sure to enjoy putting this sign up in his favorite spot. Just add his name or a nickname for him to make this a wonderful gift that he can literally use every day, but also a gift that everyone can enjoy with him.
This is another kind of personalized gift that you can buy in multiples so you can be sure he has plenty of signs for the inside and outside of his man cave. It'll make him very happy with the fact that he can decorate with ease, but also have a great conversation piece for when friends come over.
---
Personalized gifts like these are all wonderful ideas for gifts that are more than meaningful, but also something that dad will be able to enjoy every single day. Whenever dad just wants to take a few moments or a full day to relax, he can sit back and enjoy a cool drink from his personalized pilsner. He can also enjoy that drink in his very own man cave, but don't forget that the perfect man cave wouldn't be complete without a wonderful personalized sign to go with it.
Dads who love to travel or just be on the road, in general, are going to need a little something to get their day going and that's where a very memorable personalized travel mug will come in handy. It's also a great time to give them a small gift that they can keep with them on their travels and that's where a personalized keychain will work perfectly. Personalized gifts for dad can also be something they can use every day, like a hammer to add to their toolset and be ready for any of life's projects along the road.
All of these gifts are wonderful in that they are made to make sure dad has an amazing day with gifts that do more than just come from the heart. Each of these can be personalized in the perfect way to make sure he has the very best, but you can also take time to add in a separate gift message with all of these, making them extra special for him. He'll be sure to feel the love and enjoy all of these gifts throughout the holiday season and more!