Meaningful Gifts for your Mother-in-Law
Apr 26th 2023
Mom's come in all forms and when you think about Mother's Day, consider those who are also called mom in your life. If you have or know a mother-in-law in your life, treat them to the same love you show mom and think about giving them a wonderful gift on Mother's Day, just to show them how much you love and care about them. They would be more than happy to receive a gift from you, knowing that it means you care about them just as much as you do your own mom.
Now when you're thinking about the gift to get her, consider something unique like personalized Mother's Day gifts that you can personalize specifically for your mother-in-law. You can expect a big smile to be on her face, especially with a gift that's personalized and made just for her. Mother's Day gifts don't have to be hard and you don't have to run from store to store trying to find something that's absolutely perfect.
You can sit in the comfort of your own home and find plenty of wonderful gifts that mom and mother-in-law will go crazy for, especially when those gifts are personalized. The best part of gifts for Mother's Day is that you can choose to get that one special gift or combine different personalized gifts to make it even better. If you need some help figuring out what gifts to give your mother-in-law, you can look at these very creative gifts.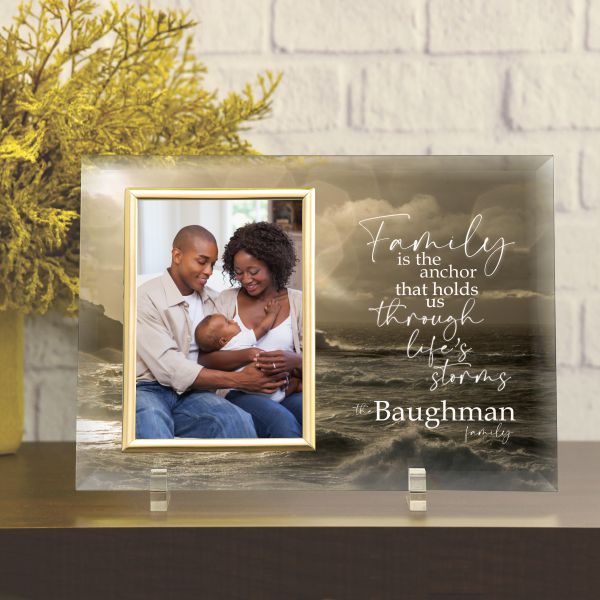 Life's Anchor Family Frame
There are a few things that you can buy mom for Mother's Day that are guaranteed to make her extremely happy and if you're ever unsure of what to get, you can rest assured that anything with photos is going to be perfect. If this is the kind of gifts for mom that you want, then choosing something like a photo frame is a great idea. One really amazing gift that goes great for this is the Life's Anchor Family Frame that lets you personalize it just right for our mother-in-law.
All you need to do to personalize this beautiful photo frame is add the family's last name, making it wonderful in every way. Any mother-in-law would love to have a personalized frame like this because it gives them more than enough excuses to find their favorite family photo to display. It's a great way to give her something that's both fun and memorable.
Be Blessed Light Box
Adding a little light to someone's life can make a huge difference and when you can make that light a gift to be given to your mother-in-law, then you have the ideal gift to give on Mother's Day. This is also a great time to consider different Mother's Day gift ideas that can be more than just one gift. If you want to keep with the light theme for Mother's Day, then the Be Blessed Light Box is going to be one of the best gift options for you to give your mother-in-law.
The great thing about this light box is that you have plenty of options when it comes to personalizing it for your mother-in-law, which helps make your gift buying even easier. Pick from a small or large size for the light box and then add in the family's last name to finalize this amazing light box just for your mother-in-law. You can even buy a couple of these light boxes in different sizes to give your mother-in-law plenty of options on where she wants to place them in her house.
Personalized 20oz Travel Mug
Everyone can use a gift that keeps them refreshed all day long, but also something that they can take along with them wherever they may go throughout the day. This is why any mother-in-law would love to have a personalized gift that can do this and more for her. For a gift that fits this, choosing the Personalized 20oz Travel Mug is definitely the way to go with this and it also means that you can customize it in just the right way.
You have plenty of color options like navy blue, coral, and black, and there's still plenty of personalization left to add your mother-in-law's name as well. A very sweet way to add to this gift would be to add in a separate gift message, just to give your mother-in-law a little extra boost. When you think of personalized gifts for mother-in-law, gifts like this are always a safe bet because you know that the personalization will go a long way.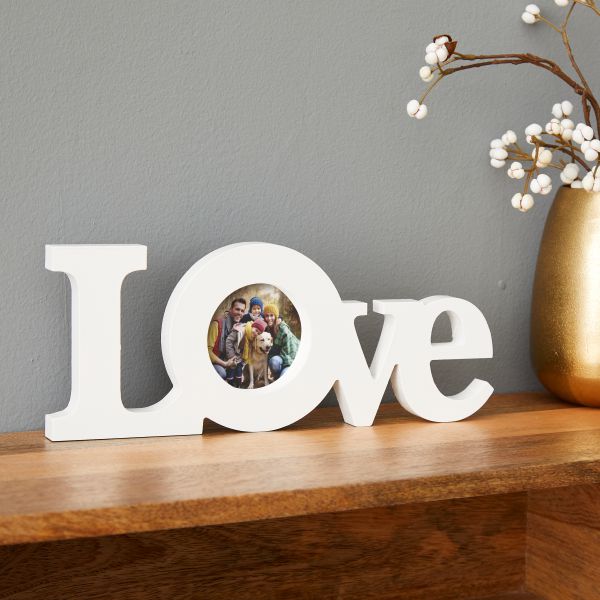 Love Desk Plaque
If you really want to impress your mother-in-law with a gift that will show her just how much you're thinking of her on such a special day, then you can't go wrong with home décor. Choosing any type of home décor would be great, but going for a personalized plaque would be an option that your mother-in-law would absolutely love. For this, the Love Desk Plaque is the ideal gift and the way that you personalize this home décor gift is very creative.
With this gift, you can take a little time to find the perfect photo that you want to use in this plaque because you can add it to it, creating a beautiful memory just for your mother-in-law to enjoy every day. Another great part of buying a home décor gift like this is that it can be placed in so many areas of the home and enjoyed by everyone while making your mother-in-law happy that you went with this gift. Gifts for mom, like this, are simple and sweet and are a great way to help give a gift that's unique.
Heart Picture Block
In keeping with the home décor theme for Mother's Day gift ideas, you can also consider some other photo gifts that are just as creative as a plaque. One gift that definitely wins in the home décor category is the Heart Picture Block and it's one that anyone would love to receive as a gift on Mother's Day. This is another home décor gift that you can choose your favorite photo or a photo that you know your mother-in-law would absolutely love and add it to the block.
The Final look is beautiful and a gift that your mother-in-law will love because you personalized it perfectly for her. Just like with the plaque, this gift would be great if you made it part of a set, but it also makes it possible for your mother-in-law to have plenty of fun finding areas of the home that she wants to place each block in. It's a great way to give her home a memorable touch and give her the chance to have fun decorating.
With so many options for personalized Mother's Day gifts, it might be harder having to choose which one would be her favorite. They're all amazing and with the customizations that are available for them, it's even easier to make sure your mother-in-law is more than happy with her gift, but also give her a gift that is unique in every way. Just know that you can never go wrong when it comes to home décor and your mother-in-law will easily love gifts like block signs and plaques.
If your mother-in-law likes to get out and move around, she would definitely like to have something that can move along with her and that's where a travel mug would come in handy to keep with her wherever she goes. When your mother-in-law has a lot of photos and nowhere to put them, she can always use a gift that lets her display them, like a photo frame. All mothers could use some light in their life and when you can present that as a gift to your mother-in-law, you know she'll absolutely love a light box.
All of these personalized Mother's Day gift ideas are more than perfect for any mom to fully enjoy on such a wonderful day that celebrates her being a mom. You can buy these gifts individually but also consider that they can also be arranged into beautiful gift sets that your mother-in-law can use to decorate her home and enjoy as part of her daily life. Either way, they all make amazingly sweet gifts for every mom that's out there and any mother-in-law would love to have them on Mother's Day.