Personalized Anniversary Gifts For Parents
Apr 9th 2021
Parents do so much for all of us every single day of our lives, so why not do something special for them? Their anniversary is the perfect time to show them your appreciation and how much you respect their union through the years.
Finding a gift to help them celebrate can sometimes seem a little stressful. You might even ask the classic question, "What kind of gift can you give to parents who have everything?" The answer is actually pretty simple. Personalized anniversary gifts are always a great idea and fully appreciated by parents all around.
Here are some anniversary gift ideas to help put your mind at ease about what to get for your parents.
Personalized Family Wind Chime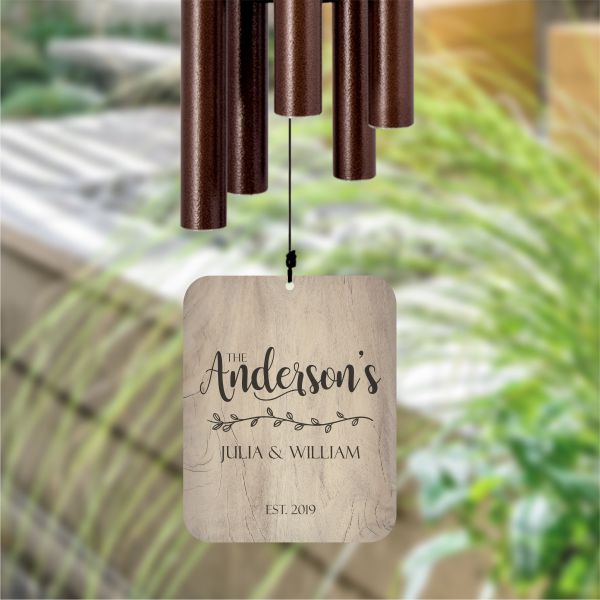 A gift that's always appreciated by everyone are wind chimes and the Personalized Family wind chime is perfect. It has a neutral bronze color that makes it ideal for hanging in any spot around the house. Add the names and the anniversary date and this gift is ready to go!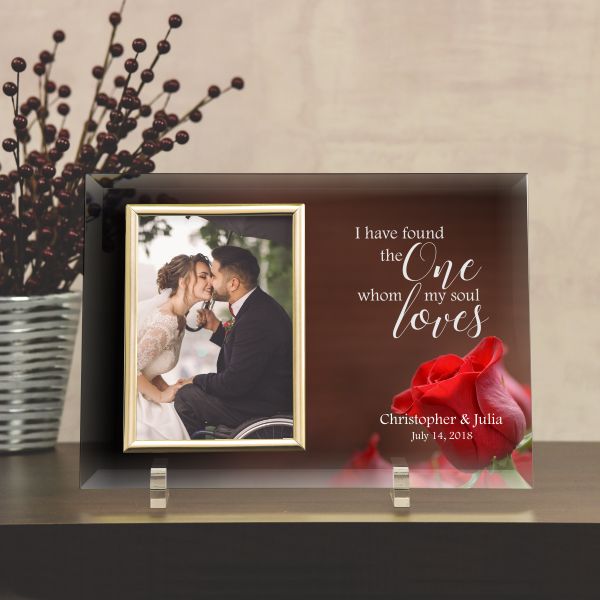 This is a gift that's great for couples who want to share a meaningful gift with each other. All that's needed is to add the couple's names and the wedding date. While you're at it, find a sweet photo that will fit into the frame just right. That's all it takes to make this wonderful frame a perfect choice among anniversary gifts.
True Love Personalized Wine Box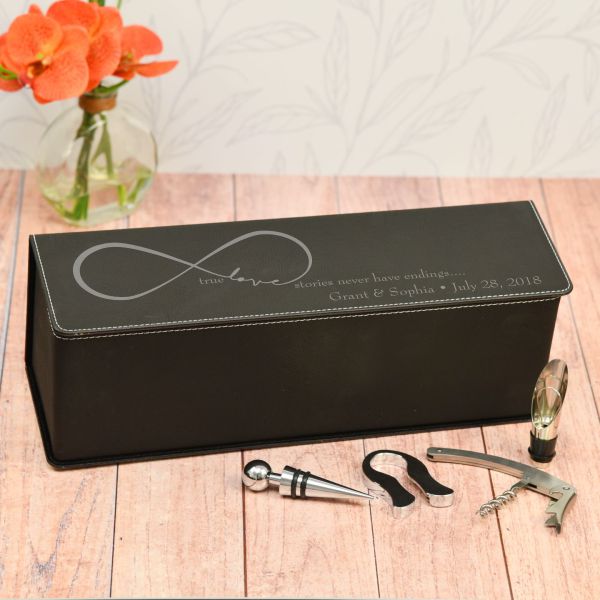 There's a reason why the True Love Personalized wine boxes makes such ideal anniversary gifts for parents. It might be because of the ability to personalize the box with the couple's names and wedding date or the fact that you can choose from rustic brown or black box colors. Either way, it's a win-win situation for the happy couple.
Wonderful Years Anniversary Frame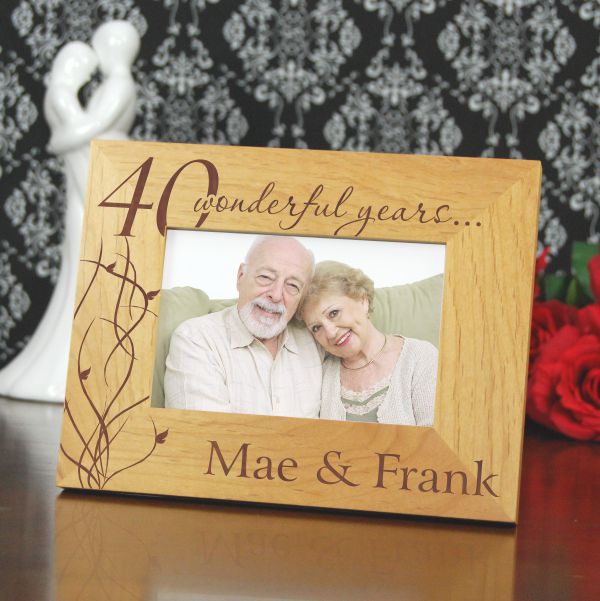 Truly unique and personalized anniversary gifts can be some of the best memory holders. Let your parents show off their time spent together with this memorable Wonderful Years Anniversary frame. Their number of years together can be perfectly displayed at the top of the frame and their names can be added to the bottom. This is definitely a pleasing anniversary gift for children to give their parents.
Test of Time Personalized Wedding Clock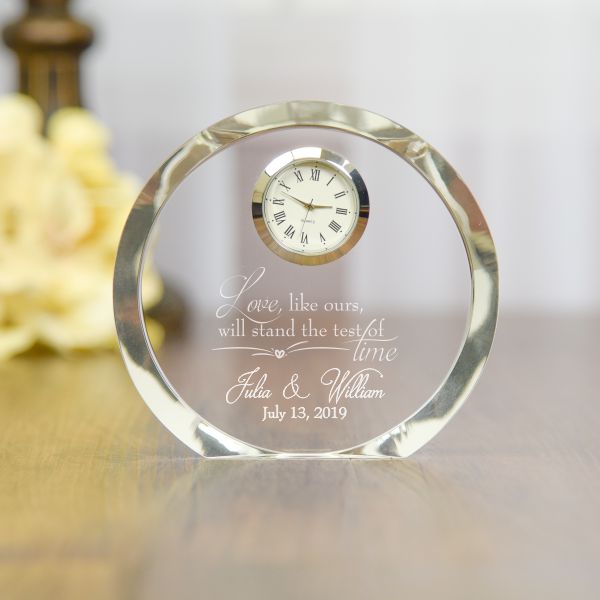 A beautiful lifetime together deserves an even lovelier gift. The Test of Time Personalized Wedding clock is a crystal masterpiece that is truly timeless. It's very high up on the list of personalized anniversary gifts and can easily be personalized with the wedding date, as well as the couple's names.
Any of these can be amazing gifts between couples or even anniversary gifts for parents. You can buy the frames as a set, choose the perfect wine to place in the wine box as a thoughtful gift, or even buy a set of wind chimes for your parents to enjoy all around their home.
No matter your choice in anniversary gifts, you will get more than an appreciative smile with every one of them!