Personalized Birthday Gifts Everyone Will Love
Jul 13th 2022
Having the chance to celebrate another birthday is always a great time to cherish another year of living life and the perfect time to share in that experience with friends and family. Whether you're planning a party for a friend, having a small get-together with family or just want to help someone enjoy their birthday, you can have a lot of fun with the planning part. Choosing the perfect time, place, and theme for a party, or small celebration, are just a few of the choices that you will have set before you.
Even with planning all of these things, you will still need to consider what to have at the party and one of many considerations will need to be the gifts to be given. Planning this part is not as hard as you might think because, if you really want to find something special, you can consider personalized birthday gifts. With choosing these types of gifts, you have so many choices that you can decide on, but you can also be sure that the recipient will be very happy no matter what gift you choose.
When you consider birthday gifts that are personalized, it gives you many more options that you would get with regular birthday gifts, but these also have a more personal and sweet meaning to them. This is because you can take an ordinary gift and make it even better with personalizing it just for the recipient. If you're struggling with finding the perfect gift or just getting a gift list together, here are some wonderful personalized birthday gifts that you can choose.
---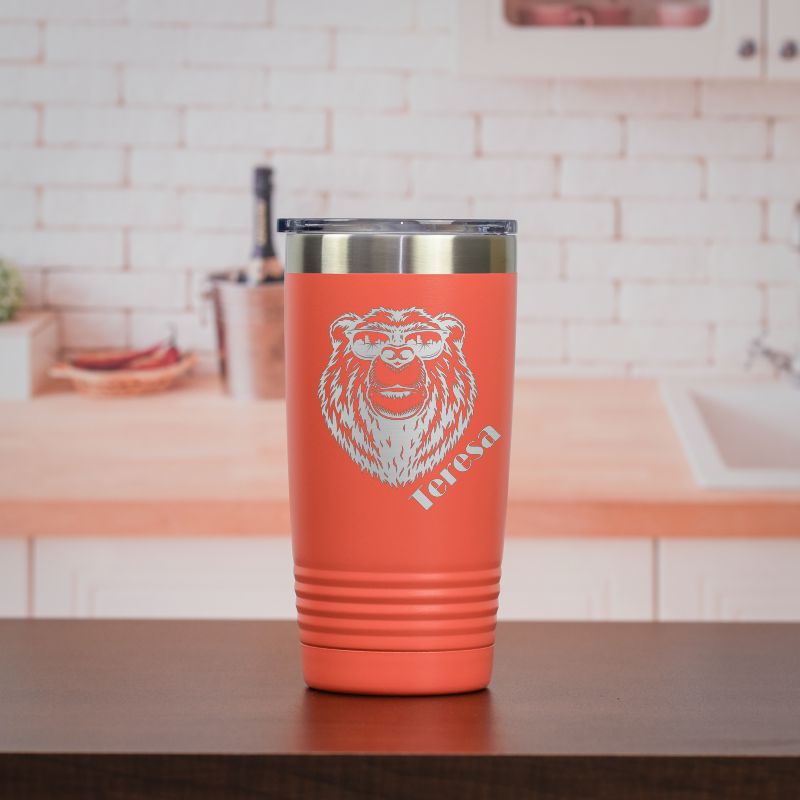 Mama Bear Personalized 20oz Travel Mug
If you're looking specifically for birthday gifts for her, then you can consider something that can help keep her going throughout every day and still be able to use a gift wherever she goes. The Mama Bear Personalized 20oz Travel Mug is a great personalized gift that any woman would be more than happy to have in her travel mug collection. You can personalize this travel mug by choosing a favorite color for the recipient and adding their name, which will displayed just below an amazing bear image.
---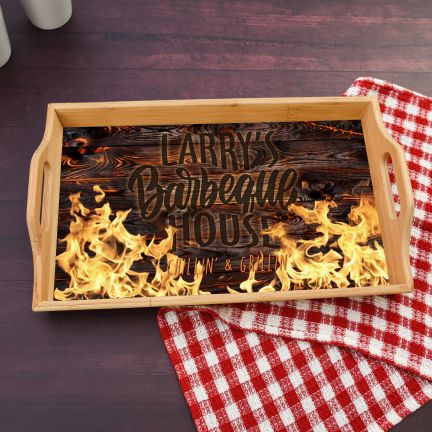 BBQ House Personalized Serving Tray
If you know any man that is getting his home bar together, then you already have the opportunity to find the best birthday gifts for him. Anything that's related to a bar or even just the kitchen, gives you the chance to buy something useful like a serving tray. The BBQ House Personalized Serving Tray is a great gift idea because you can personalized it with a name and even add on a separate gift message so he knows just how much you want him to enjoy his birthday.
---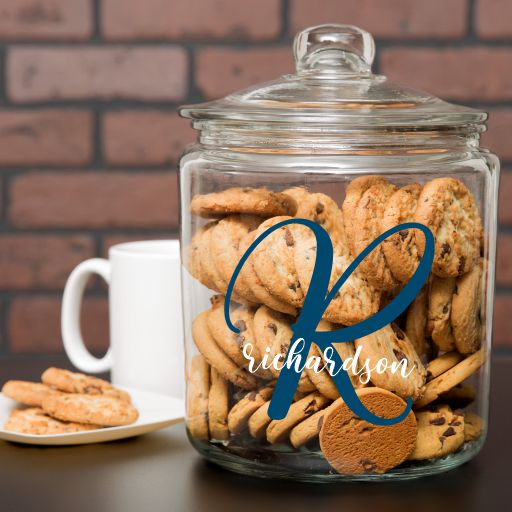 Custom Glass Cookie Jar For Families
Cookies are something that can bring everybody a little bit of happiness and incorporating these delicious treats into a birthday gift is even better, especially when you are considering personalized birthday gifts. The Custom Glass Cookie Jar For Families is a great gift to give to anybody and it's also a great excuse to bake up a fresh batch of cookies for whoever may be celebrating their birthday. To personalize this cookie jar, all you will need to do is add the family last name and it's all set to be one of the best and most creative birthday gifts around.
---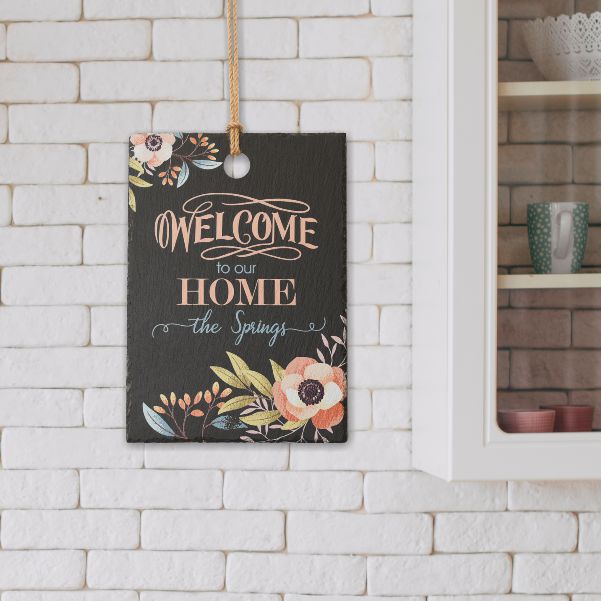 Welcome To Our Home Personalized Sign
If you're looking for the best birthday gifts for her, then you might want to consider a little bit of creative home décor to add to the gift list. The Welcome To Our Home Personalized Sign is a great birthday gift that you can have personalized by adding a family last name. One of the best parts of this particular gift is that it has the ideal color scheme that goes with literally any home décor and can be placed anywhere within a home.
---
Recipe For A Wonderful Mom Cutting Board
Know a mom that loves to cook or a mom that really just like to collect the perfect cutting boards? If she happens to be celebrating her birthday, then the Recipe For A Wonderful Mom Cutting Board is exactly what she needs in her kitchen to get her home décor in order and the perfect accessory in place for all her cooking needs. The really wonderful part about this cutting board is that you can add a short message to it that will displayed right on the front.
---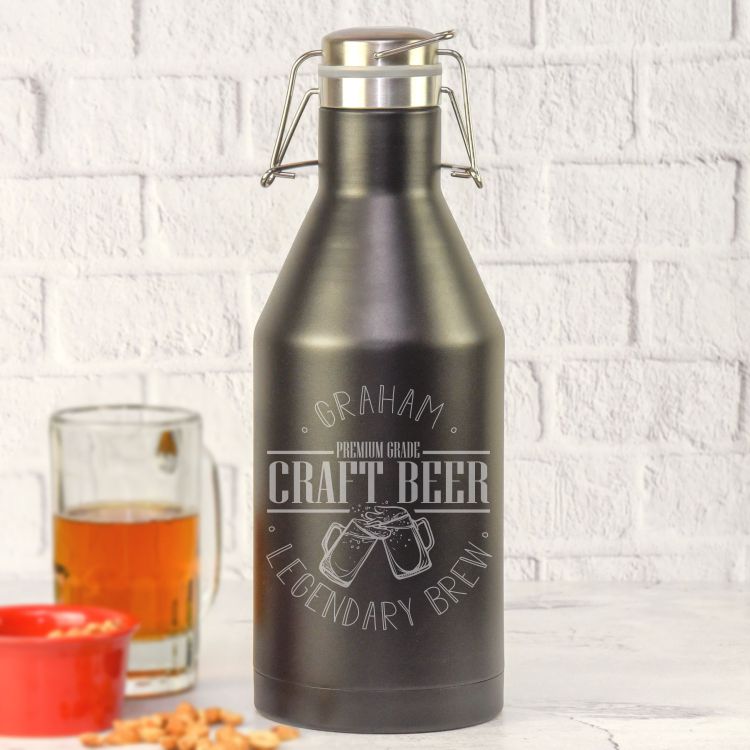 Legendary Brew Growler
Another great addition to a home bar would be the Legendary Brew Growler and it's a wonderfully unique gift that a man can really appreciate. Add a name to this growler and you will have the perfect birthday gift. This is especially great for those who brew their own beer and want a little something different to show off their creation.
---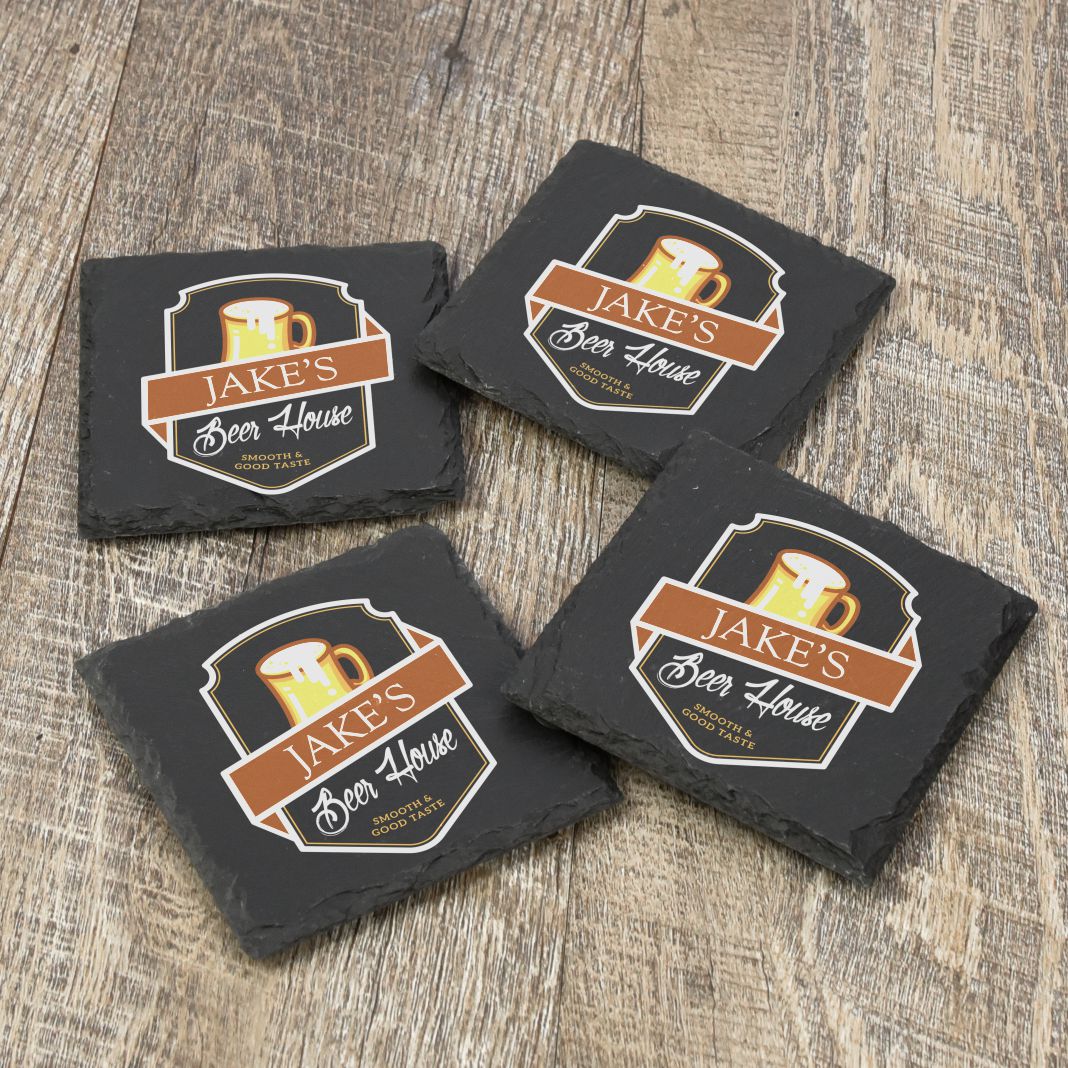 Beer House Personalized Coasters
If you want to keep in the area of choosing personalized birthday gifts that relate to a home bar, then another great gift option that any home bar owner would love to have as their own would be coasters. Not only are coasters great as a general gift, but they are great for when guests come over or just protecting furniture surfaces in general. The Beer House Personalized Coasters are going to be the perfect choice, especially since they can be personalized with a name and you can even have them gift wrapped as well.
The great thing about choosing these coasters as a gift is that you can match them up with other home bar items to create a gift bundle that a man can really appreciate as birthday gifts for him.
---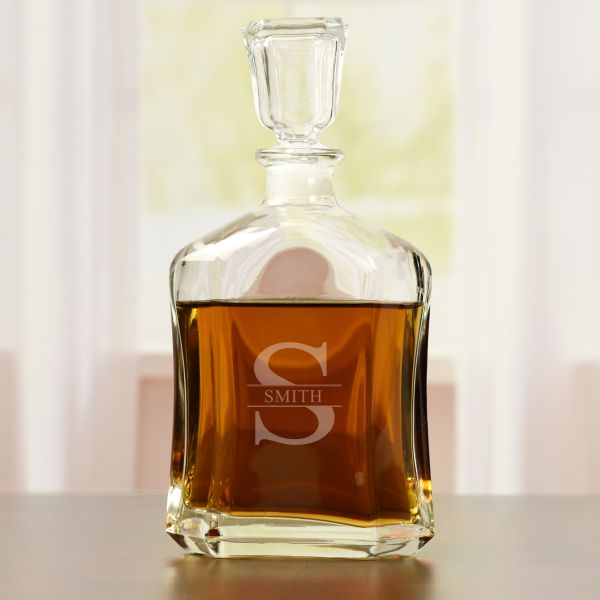 Classic Whiskey Decanter
If you want to find the perfect gift for him, then consider the Classic Whiskey Decanter as the ideal choice for any man who wants to enjoy his birthday in style. This decanter is a great way for him to be classy, but still have a little fun alone or with a group of friends. Just add a name to personalize this decanter and you'll have the perfect gift to give any man.
---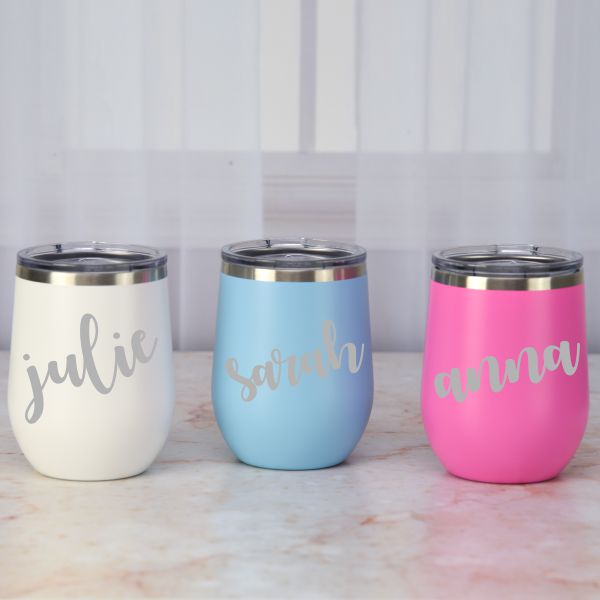 Personalized Wine Tumbler
Some birthday gifts for her might include anything and everything to help her enjoy her entire birthday and that can also include drinkware that keeps her hydrated and happy. There's no better way to do this than with the Personalized Wine Tumbler that you can adjust to fit her special day. Choose blue, pink or white as the favorite color and even add her name to it in order to make it a very sweet and thoughtful gift on her birthday.
If you want to go even further with this one, just add a separate gift message telling her "Happy Birthday" and giving her the best wishes.
---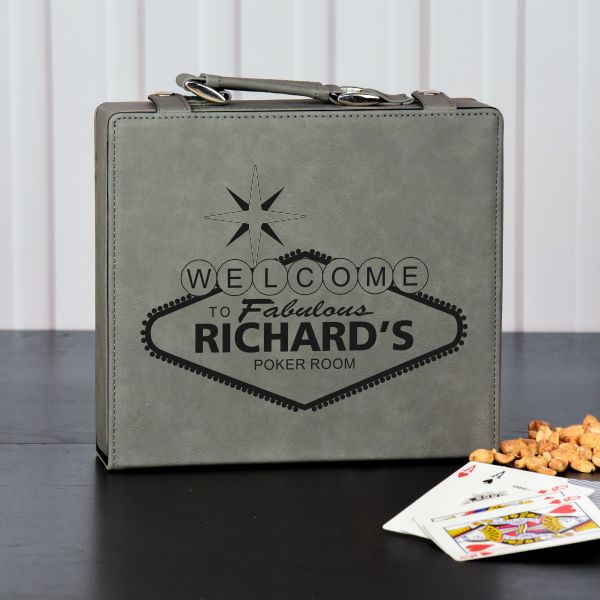 Vegas Style Personalized Poker Set
If you're still a little unsure when planning birthday gifts for him, then just think about what he would love to do on his birthday, or any day. He may want to spend that time with friends and enjoy all of the small things in life. A Vegas Style Personalized Poker Set is just what he needs to get the friends together, have fun, and celebrate his birthday in the best way.
---
Since there are so many gift options that you have now, you can expect the gift list to be easier than ever and that's at least one task off your birthday planning list. Birthday gifts for him like a serving tray, growler, decanter and coasters are all great for any man who plans on having a home bar of maybe already has one, but needs some accessories to add to it. It would also be great to add a poker set for some fun with the guys whenever the mood strikes him and they can enjoy all the gifts for his home bar as well.
Birthday gifts for her like the travel mug and wine tumbler are a great way to have her relaxing as much as she can, but also give her something to travel with as well. When in doubt, cookie jars and signs for the home are always a naturally sweet touch that will definitely be appreciated. This is also great for recipients who love to bake and sip their days away.
All of these gifts are just what anyone needs to have a very special, happy and wonderful birthday.