Personalized Birthday Gifts for Kids
May 25th 2022
When the birthdays start rolling around for the year, you might be starting to wrack your brain in the process of figuring out what to get someone on their birthday and when it comes to kids that can be even more of a struggle. With kids, they are always changing their minds and that can create a difficult part of your plan to get them a birthday gift. To plan for the right gift, you just have to get a little bit creative with the overall idea of a gift.
If you're still drawing a blank on birthday gifts for kids, that's perfectly fine. Here are some very helpful gifts and ideas that can help you in your quest for the perfect personalized birthday gifts for kids.
You Are Loved Light Box
If there's one thing that can attract the attention of kids and hold their attention, it's anything that involves light. They can literally play with light-up toys and stare at star-filled lamps all day long. Lights can keep their attention going, but it also has a lot of other benefits for children. This is why the You Are Loved Light Box is an amazing gift for kids of both young and older ages.
The light that comes from this light box is just great for lighting a child's room, but it has a warmer tone to it, making it a great nightlight as well. Kids can relax much easier with warmer light tones, but this also has some other fun features. Personalization is always fun and kids can really appreciate the extra mile you went to give them something with their very own name on it.
Perfect personalized birthday gifts like this allow you to choose an adorable image of a lion or owl as the decoration for the light box. You can also decide on a small or large size light box so you can get just the right size for the child you want to give this very special gift to. Adding a separate gift message to this light box is another way to personalize it and make it even more amazing for the child receiving it.
Alphabet Custom Canvas for Kids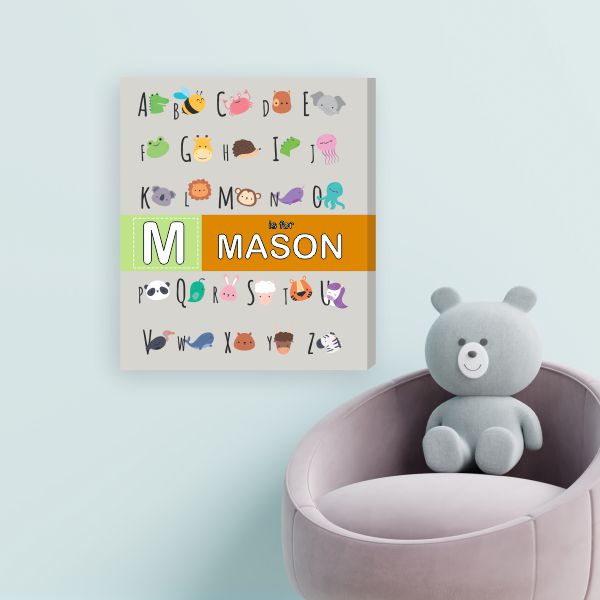 The décor ideas do not have to end with light boxes, but can actually continue with another idea of how to add a touch of décor, a gift, and a unique idea all in one. Wall art is just as pleasing as light up décor and kids can still have a wonderful time enjoying something that has been personalized just for them for their birthday. For birthday gifts for kids that incorporate wall art, the Alphabet Custom Canvas for Kids is a creative and fun gift to give any child.
A great way that this canvas can be personalized is by adding a child's name on the front of it, but also in what size you can choose. There are two different sizes so you can be sure you will purchase the perfect size to fit any child's room. It's a great way to give an amazing gift to a child, but also help that child learn the alphabet at the same time.
Personalized Baseball Water Bottle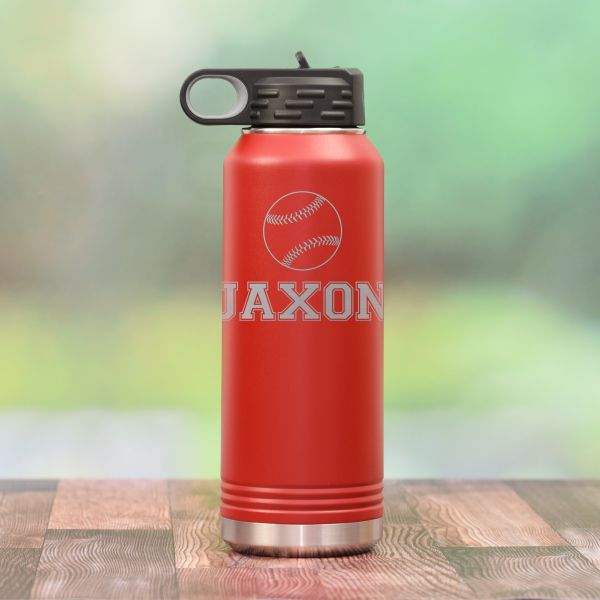 If you know a child that loves to play baseball or if your own child loves the thrill of the game, then they will definitely need some accessories that will help make their game play even better. You also need to make sure that they can stay hydrated while they are out there on the field. In order to do that, the Personalized Baseball Water Bottle can be there to make sure they get all the hydration they need before, during and even after the game.
Great birthday gifts can start with personalized items like this baseball water bottle and you can show just how much your child means to you through those personalizations. For this water bottle, you can choose different colors like red, black, and blue to make sure you get the right color for any child you may be buying this for. You can even purchase it in multiple colors for one child so that they will have plenty of colorful options each time they get ready to play.
Other than choosing the color, you can also choose a name that will go on the front of the water bottle, just underneath a classic baseball design. This helps to keep their water bottle different from all the others at a game, but is also a handy way for them to show off a birthday gift that was personalized just for them.
Personalized Photo Charm Bracelet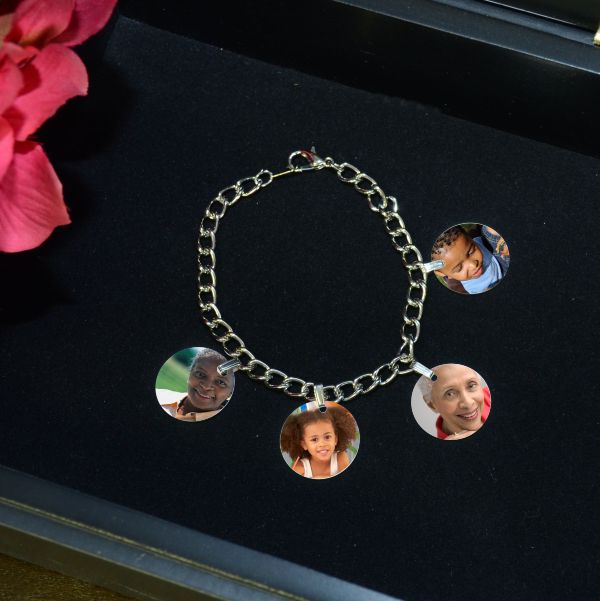 When specifically shopping for girls, you will definitely have an infinite number of options that you can choose from and it's made even better by the fact that you can choose personalized birthday gifts for kids. One thing you can never go wrong with when it comes to birthday gifts for girls is jewelry and the Personalized Photo Charm Bracelet is a sweet way to say Happy Birthday. What little girl wouldn't want to have a beautiful bracelet that's been personalized just for her?
This particular bracelet comes with very unique personalization's that include picking out a favorite shape for the charm such as a heart, square, or circle. Once the favorite shape is chosen, it's time to get to the very special part of this bracelet's personalization. A photo can be added to this charm bracelet so be sure to choose a photo that is meaningful to the child that you plan on giving this amazing gift to.
My Loved Ones Charm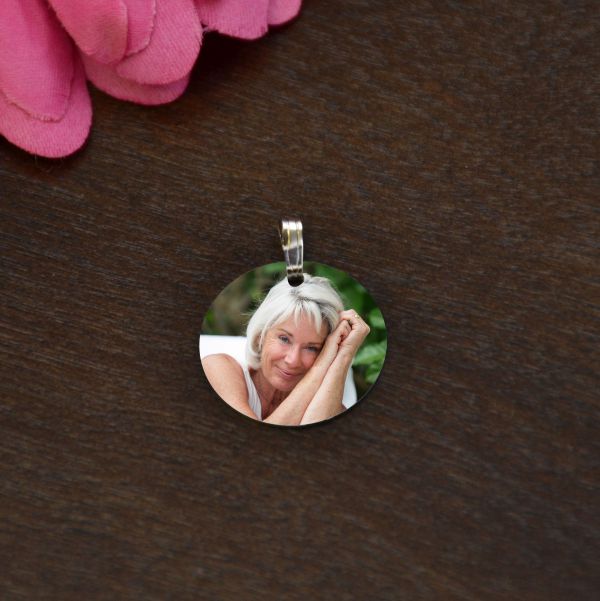 When you want to get creative with your birthday gifts for kids, but you still want to be able to have some sort of personalizations in the mix, you can consider charms. The My Love Ones Charm is part of a larger idea that you can put together for any child, especially if you plan on getting them a pet for their birthday. Maybe your child has been asking about a certain pet or you have been thinking about getting them a pet for some time.
With this charm, you can add a personal picture to it and have it attached to a collar so that your child's new pet has a cool new charm to go with it. Not only will this make your child happy on their birthday, but it's a great way for their pet to easily be recognized amongst other pets while outside or playing with other pets. You can even add a separate gift message so your child knows exactly what this charm is for on their very special birthday.
Baby's Milestones Keepsake Box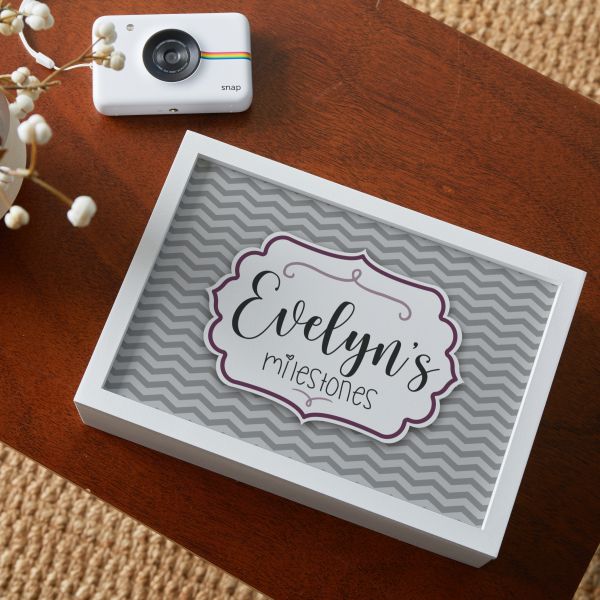 Great birthday gifts can come in the most unexpected ways and if you want to have something that both you and your child can enjoy on every birthday they have, then consider getting the Baby's Milestones Keepsake Box to start a long journey of birthday memories. While you can start this when your child is a baby, you can also start later in the years building up to their current age. For every birthday, add a little something special to the box that they will be able to open up just like they would a wrapped gift.
What you choose to go in the box can be anything from a certain amount of money for them to spend on their birthday to a small keepsake like jewelry or photos. Either way, you will have an amazingly sweet gift that can become like a tradition for your child. Not to mention that this is also a great gift that you can give to another child so they can get started on their own birthday traditions with it as well.
Personalized birthday gifts for kids might seem like a difficult thing to figure out, especially considering the ever-changing mind of a child, but if you throw in a little creative thinking and personalization, it can be the easiest task in the world. Keepsake boxes can do more than just be an actual present for a child because they can also use it to store other small gifts or even keep building their allowance or birthday money in it. Bracelets or charms are a great way to start a tradition as well because you can create a new charm for every birthday your child has, giving them a very memorable collection.
Light boxes and wall canvases work as both birthday gifts and décor for a child's room. With a light box, they can sit it anywhere as décor for their room, but it is also a wonderful night light. The same can be said about the wall canvas that can be used as décor, but also a tool for learning the alphabet.
All of these gifts are just a few of the amazing choices you have when it comes to figuring out the perfect birthday gift for a child. They're all unique, creative and their personalization makes them even more amazing gifts to give any child.