Personalized Christmas Gifts for Grandparents
Dec 7th 2022
Christmas is a time for sharing in the fun with family and spreading the cheer to others as much as you can, but it's also about making special memories with everyone you love. You can decorate in any way you like for the holidays, but you can also take some time to get your gift list together. I'm sure you're already thinking of every little detail needed to plan each person's gift, but also consider personalized gifts as a great idea to keep everyone happy.
You will never run out of ideas when you choose personalized gifts and when you consider these gifts for grandparents, it's sure to make their holiday extra special. More importantly, getting creative with gifts can really help you out because that's how you can come across some of the best Christmas gifts for grandparents. There are endless amounts of personalized items that can be great for either your grandmother or grandfather and there are even some gifts that can work for both of them.
Sharing in the holiday fun is great when you can purchase personalized Christmas gifts that suit everyone. Take some time to get a list together of grandma and grandpa's likes and their hobbies or interest because this can really help you decide on which gifts are going to be perfect for them. If you are a little unsure of where to start with personalized Christmas gifts for grandparents, then take a look at these wonderful gifts that match perfectly for the holidays.
---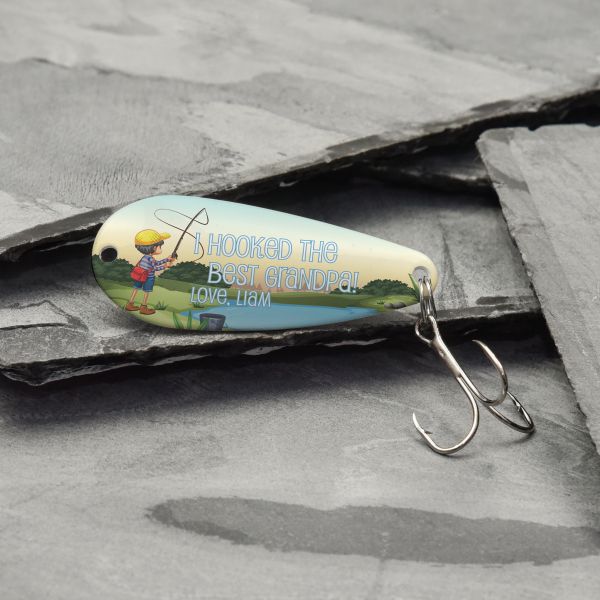 Best Grandpa Fishing Lure
Grandpa's fishing days can be made even better when he has a gift as wonderful as the Best Grandpa Fishing Lure and it gets even better when you add a little personalization to this wonderful gift idea. Just add a name to this fishing lure and he'll be able to enjoy a wonderful fishing trip with the best gift he could ever ask for. It'll be a wonderful gift for grandpa and a great reason for him to enjoy a much-needed day of relaxing fishing.
---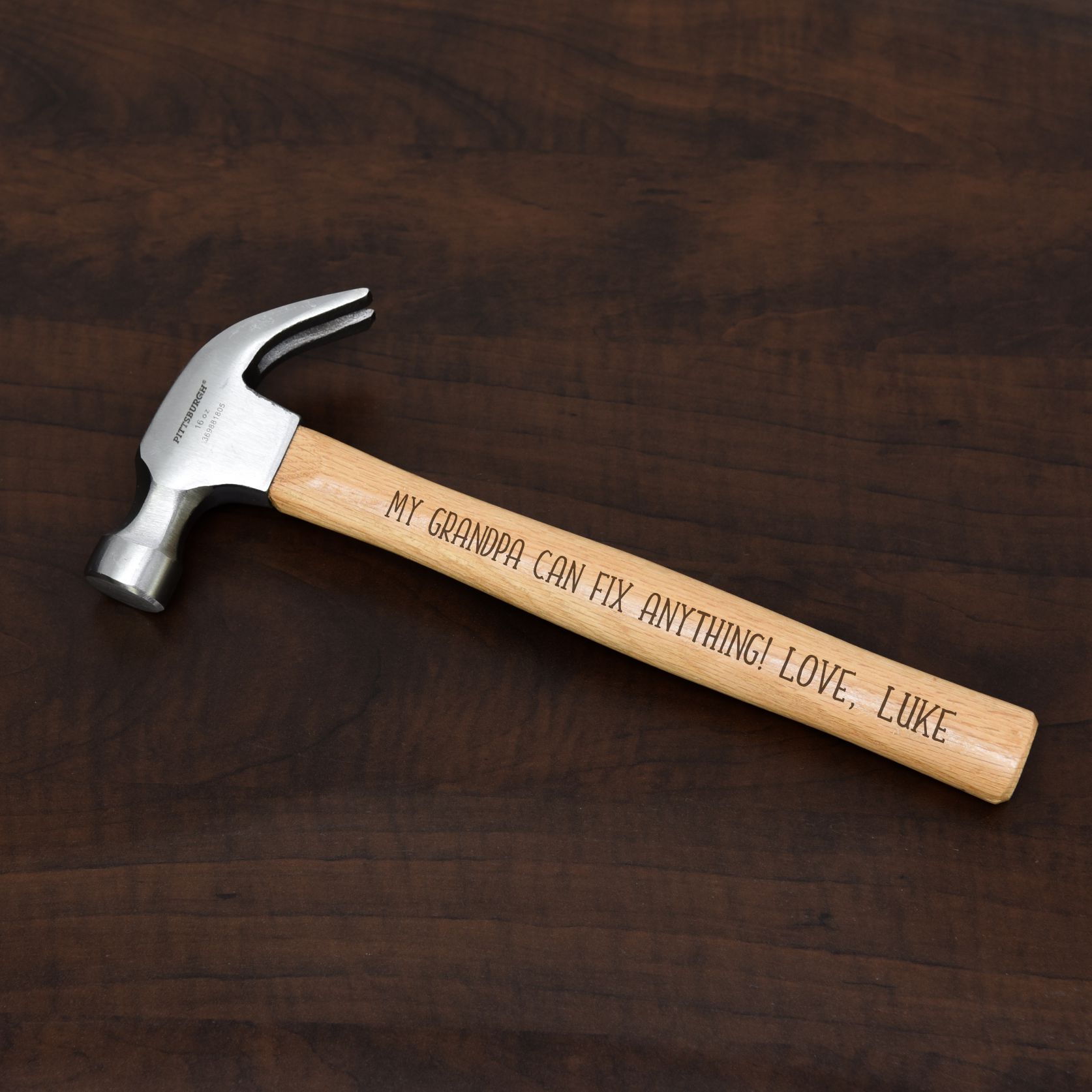 My Grandpa's Personalized Hammer
Grandpa can never have too many tools and getting him the My Grandpa Personalized Hammer is just one of many gifts that will bring plenty of cheer to grandpa's tool collection. Adding a name to this hammer is the easiest way to personalize your way to grandpa's new favorite tool. He'll love the personalization but will love the thoughtfulness behind it even more.
---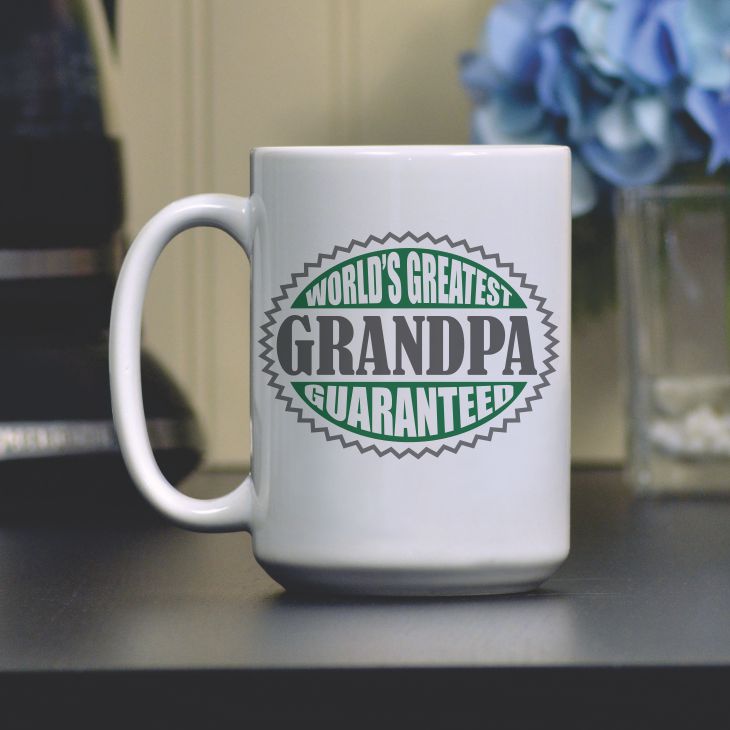 World's Greatest Grandpa Mug
Personalized Christmas gifts for grandpa can also include a wonderful coffee mug for grandpa to start his day right. This calls for the World's Greatest Grandpa Mug and it will definitely be a welcomed gift for the holidays. The best part about this mug is that it can be personalized with a favorite picture.
---
Awesome Grandpa Cutting Board
For grandpa and all his favorite recipes, there's a great personalized gift that you can give him to make his cooking a little easier. The Awesome Grandpa Cutting Board is ideal for helping grandpa get everything ready in the kitchen and this cutting board can even be personalized with a short message just for him.
---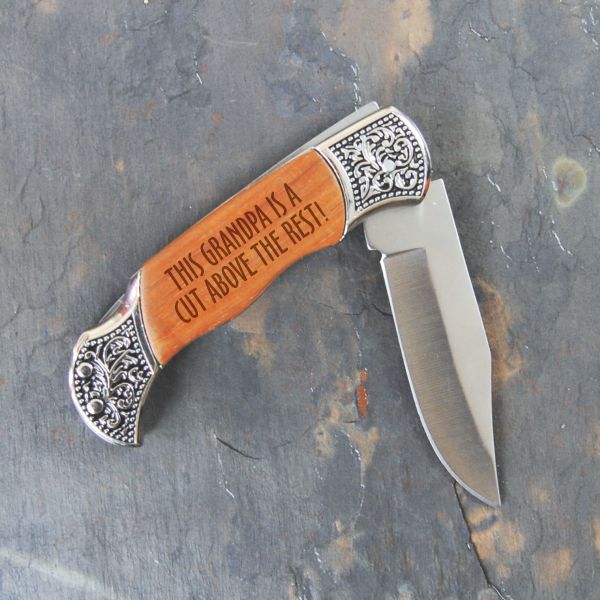 Cut Above Personalized Knife for Dad or Grandpa
When looking for something that every grandpa needs to have, you can consider one of the best personalized Christmas gifts for grandpa, like a knife he can use for everything. You can take some time and add two lines to the Cut Above Personalized Knife for Dad or Grandpa, turning it into a wonderful gift for grandpa to enjoy. It can be something that he uses all the time and can even take with him on his fishing trips.
If you think grandpa could use a few of these, it might be a good idea to get a couple of knives personalized just for him to keep with him. He can have some in his toolbox and carry one with him wherever he needs to. It's something that's a very useful tool and grandpa will definitely love it.
---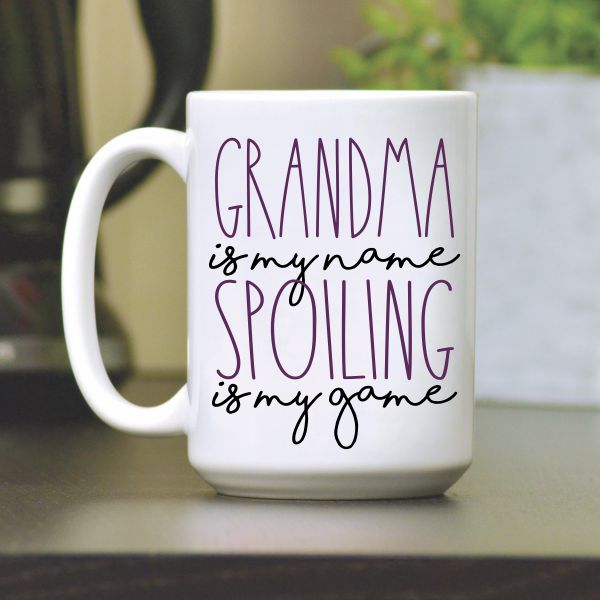 Grandma Spoiling Game Coffee Mug
When you start thinking about personalized Christmas gifts for grandma you can consider helping her out in the morning as well. The Grandma Spoiling Game Coffee Mug can help grandma get her coffee in the perfect amount and give her a great way to start the day. Just personalize it with grandma's name or nickname and you'll have a wonderful gift that's ready to go, but also a gift that grandma can use every day.
You may even want to consider buying grandma a few of these so she can have an entire set of coffee mugs ready to go when her coffee mood strikes. You can even add a different name or nickname for grandma to each of the mugs and give her a very unique set.
---
Grandmas Garden Light Box
Lighting up grandma's life is one way to have a great holiday and giving her a gift that represents that light would be the best gift to give. This is why the Grandma's Garden Light Box is so wonderful and you can even personalize it to make it even more creative. Choosing the perfect size and adding in the grandchildren's names makes it an amazing gift.
---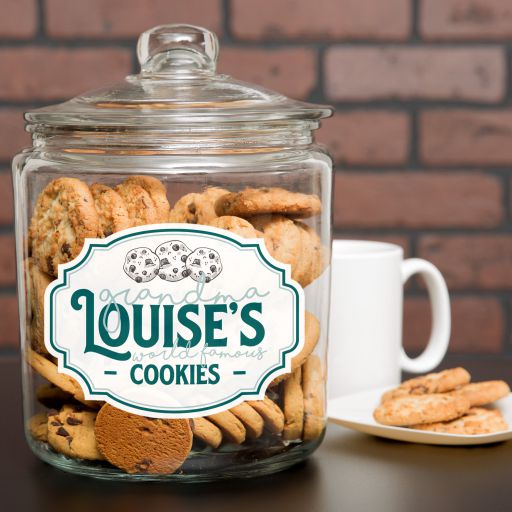 Grandmas Cookies Personalized Cookie Jar
If you're hoping that grandma will make plans to bake some cookies, be sure she's ready with a place to put them all. Giving her the Grandma's Cookies Personalized Cookie Jar is the perfect idea for a gift that will help her with all her treats. Just add her name to this jar and give her a gift that she will love every day.
---
Recipe For A Wonderful Grandmother Cutting Board
Personalized Christmas gifts for grandma can include more things to add to her kitchen collection and something that can help her with making her best meals. The Recipe For A Wonderful Grandmother Cutting Board is a great gift that grandma can use over and over again. To personalize this gift just for her, all you need to do is add a message for her to this cutting board, and you've got yourself a beautiful gift that grandma will always have fond memories of.
---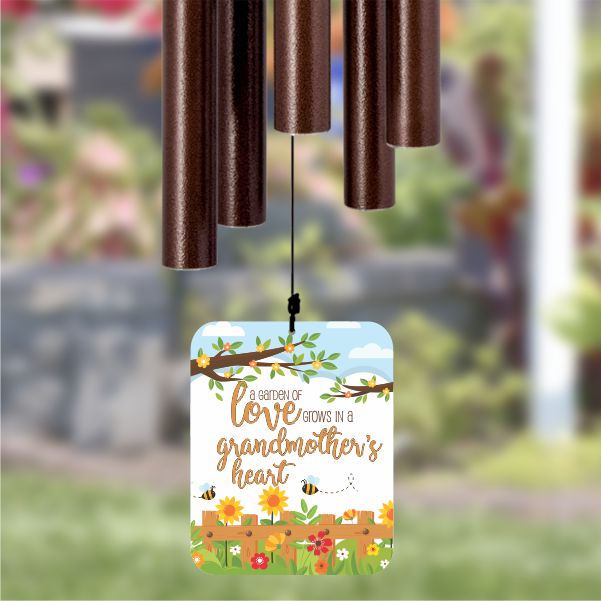 Grandmothers Heart Wind Chime
Giving grandma something that can help her relax even after the holidays is something that she can appreciate and when you consider adding a beautiful tone to it, The Grandmothers Heart Wind Chime is more than just amazing because it is the kind of personalized gift that grandma can enjoy indoors or outside, as well relax with the gentle tones it will bring her way. If you're looking to make this even more amazing for grandma, then you'll love the fact that you can personalize it by adding a message that will be displayed on a charm at the end of the chime.
---
With these gifts, you have so much to choose from and gift-giving this holiday should be a breeze by having so many great ideas in mind. It'll be so much easier to get personalized Christmas gifts for grandpa when you know his hobbies and know that he'll appreciate a fishing lure and knife as a set to make his fishing trips easier than ever. You can also make sure grandpa can get up as early as he wants by having a favored cup of coffee ready in a personalized mug.
There are plenty of options when it comes to what grandpa will enjoy and having a cutting board for his perfect cooking day available for him or a unique hammer to add to his tool set, are going to be the best options for his Christmas gifts. Now we can't forget about grandma and the fact that she would love to have her own coffee mug to help her wake up in just the right way, every morning. Grandma can also use some accessories in her kitchen to make her day brighter, like a cutting board, cookie jar, and even a light box.
A beautiful wind chime is only natural as another option for personalized Christmas gifts for grandma and you know grandma will love this gift well beyond the holidays. With all of these gifts in mind, it's easy to see that you can find a gift to make both grandparents very happy. The holidays will definitely be filled with more joy and the grandparents will be happier than ever with such thoughtful gifts to make their holidays brighter!