Personalized Sympathy Gifts for Grieving Friends
Jun 17th 2022
Friends are a cherished part of all of our lives and being able to be there for them when they need it, not only helps them, but increases that friendship even more. Maybe you've had a few friends that have been there for you your entire life or close friends that you've just made. Either way, being their support in a time of need is the best thing that you can do for them.
Supporting them can come in many different forms and one of those forms is through sympathy gifts to help get them through such a difficult time. When you are looking into the types of sympathy gifts that you can choose, you can consider personalized memorial gifts. While regular bereavement gifts are a thoughtful way to go, having a gift that's personalized can mean so much more to your friend and let them know that you are thinking about them and there for them when they need you.
When choosing a sympathy gift, just remember that you know your friend and you know what can help represent them and their needs in such a sad time. This is a time to help give them a gift that can bring even a small glimmer of light into their life. If you are unsure about what types of memorial gifts you can choose with personalization, then here are some timeless gifts that can help make each day a little better than the last for a friend.
Listen to the Wind Bronze Chime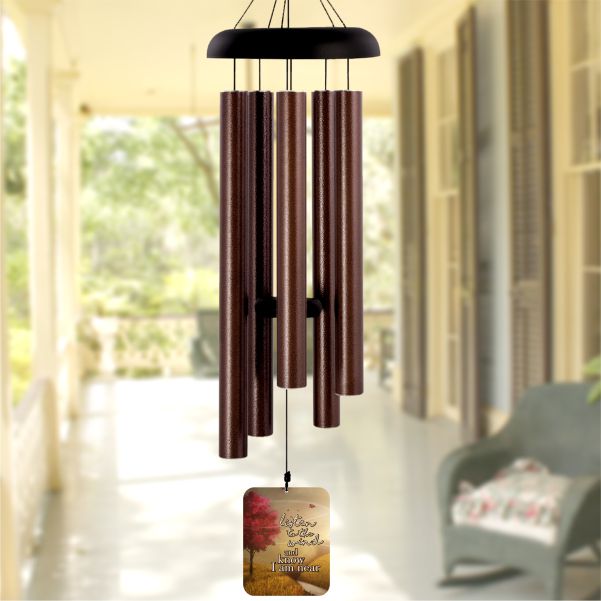 Wind chimes are a classic gift that represent more than just being personalized memorial gifts. The Listen to the Wind Bronze Chime is made to represent a lost loved one and as a sympathy gift for your friend, it is ideal in creating a small memorial for them to place anywhere they like inside or outside of their home. There's a smaller charm that's at the bottom of this wind chime so you can add some simple personalizations to make it an even sweeter gift.
A name and dates can be placed on the charm and they are set on a calming natural background. The soft sounds of this wind chime are something that can help create a relaxing environment that can give your friend a chance to find peace in an overwhelming situation of loss.
Darkest Days Memorial Lantern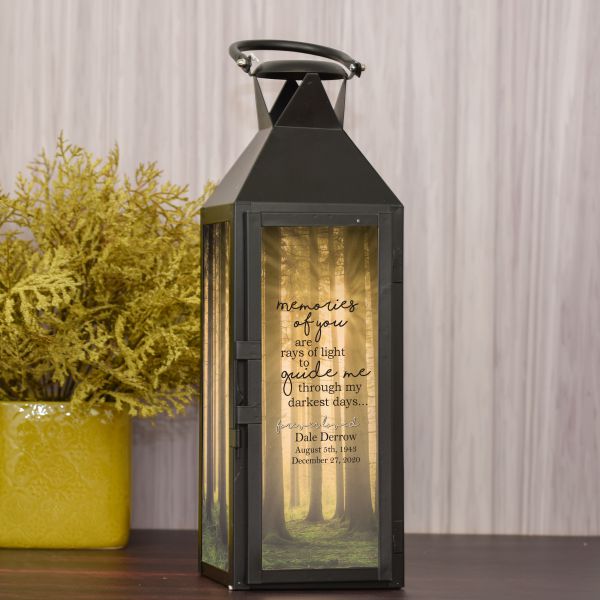 Another way to light up a friend's life in the wake of them going through tragedy, is with personalized sympathy gifts that literally light the way. The Darkest Days Memorial Lantern has a beautiful and serene forest background with a simple and sweet poem that's placed right on the front of it. It can be personalized with names and dates and forever memorialize a loved one that a friend has lost.
Adding a separate gift message to such an amazing sympathy gift is an extra way for you to show your friend how much you are thinking of them in their time of need. This lantern also comes with an LED candle that can easily be turned on and off as much as needed.
The Broken Chain Plaque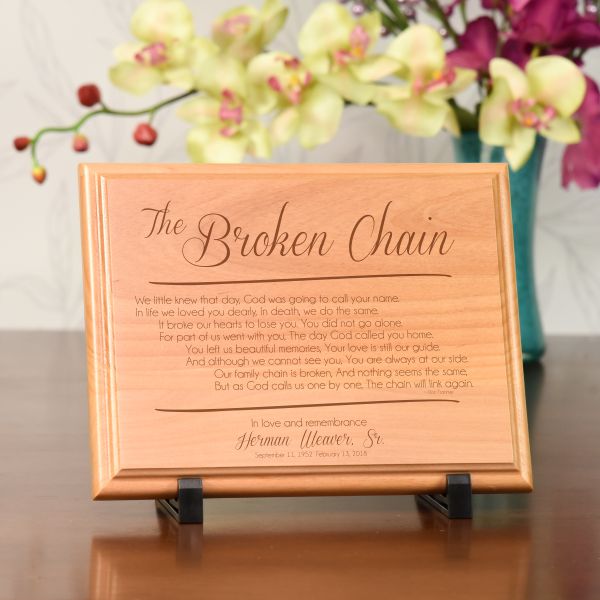 For some friends, a simple reminder that they can place anywhere is all they need to memorialize someone they have lost and something like a plaque can make wonderful personalized memorial gifts. The Broken Chain Plaque is a sympathy gift that comes with a beautiful poem that is engraved against a natural wood background and represents words of comfort in a time of great need. For this sympathy gift, you can add a name and dates that will placed just below the poem.
This is the kind of gift that can be placed anywhere from a table to hanging on a wall and be viewed daily to help your friend find peace whenever they need it.
In Memory of Personalized Ornament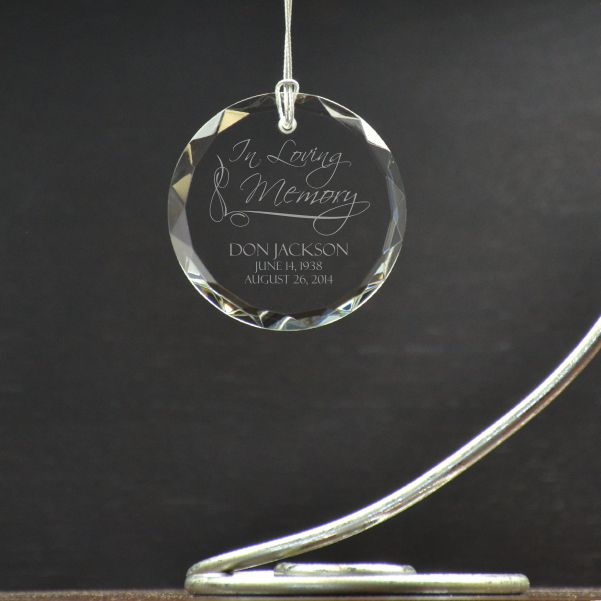 Choosing bereavement gifts that are simple and can be cherished for years is easier than you think, especially when you consider ornaments. The In Memory of Personalized Ornament is a beautifully crafted memorial ornament that allows you to add a name and dates to it and is also classic in its amazing glass design. This is an ornament that can be kept in a safe place as a memento or displayed right on top of a counter, with the help of an elegant stand.
Memory Is A Treasure Hurricane
If you're looking for unique personalized sympathy gifts, but you're not sure what would be a good idea and in good taste, then the Memory Is A Treasure Hurricane is an option. It's a beautifully crafted hurricane glass that allows you to place a name and dates on the front, just below a beautiful quote. This is also a wonderful gift in that it comes with a candle that can be lit whenever a friend may feel the need to keep the memory of a loved one extra close.
Angels Are Near Heart Plaque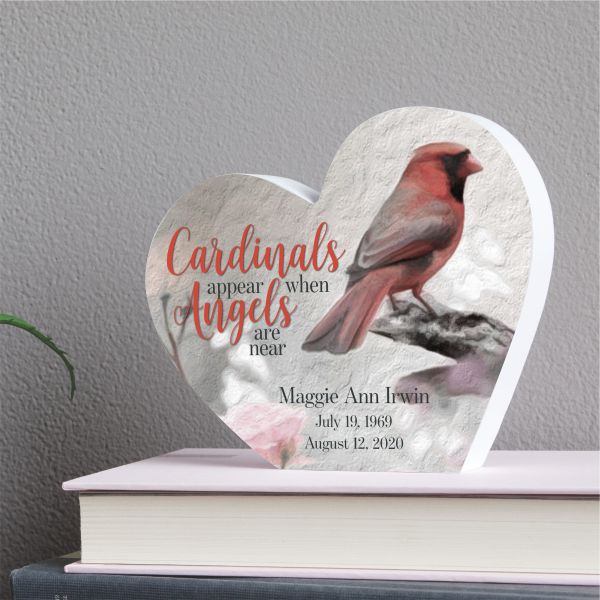 Another plaque that works beautifully as a sympathy gift is the Angels are Near Heart Plaque and it features a lovely cardinal on the front of the plaque and a memorable quote beside it. As far as bereavement gifts, you can personalize this plaque by adding a name and dates that will be displayed just below the quote and cardinal image. Adding a separate gift message and gift wrapping this will make for a truly sweet gift to a friend who might just need a little something nice to help alleviate their grief.
Your Life Remembered Personalized Memorial Journal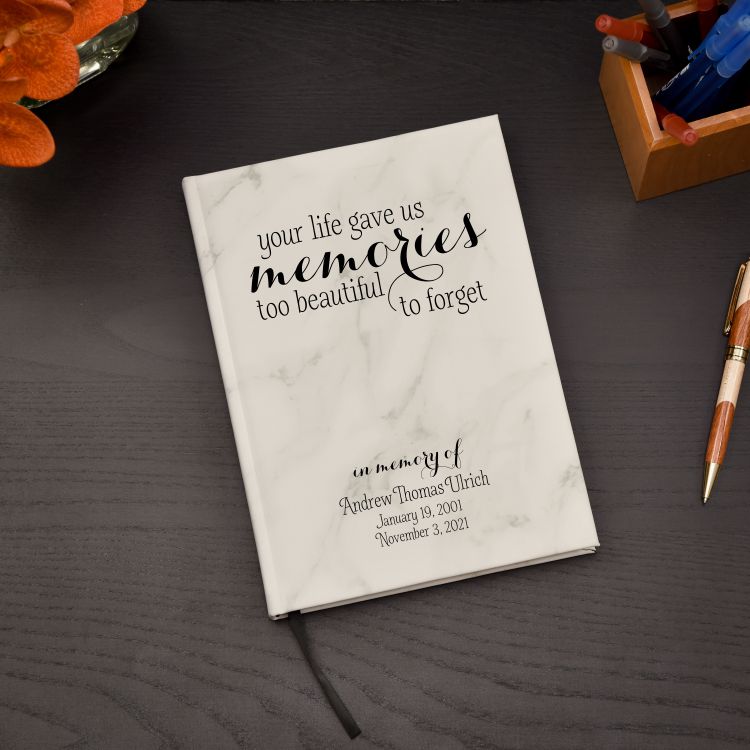 When you're thinking about the types of sympathy gifts that you can give a friend, don't forget that some of the best gifts can be those that help a friend mentally, especially during a time in which they are grieving. A journal is a wonderful way to not only show that you are thinking about them, but that you want to help them get through their darkest days. The Your Life Remembered Personalized Memorial Journal is a type of personalized sympathy gifts that can provide an overall calming experience for a friend.
Memory Becomes A Treasure Keepsake Box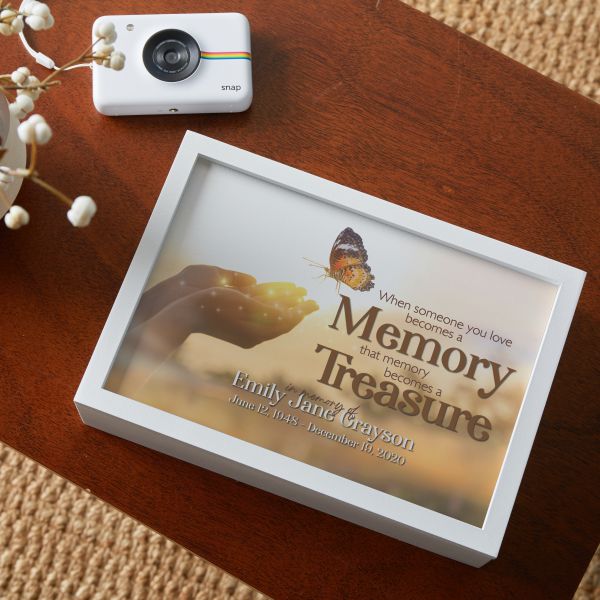 Keepsake boxes are probably the most creative of all bereavement gifts because there is so much that can be done with them before they are presented to the recipient. If you know your friend well enough to have small treasures you can give to them, then the Memory Becomes A Treasure Keepsake Box is the type of sympathy gift that they need in their life. This is especially true for sympathy gifts that can be personalized just for them.
You can add a name and dates to this keepsake box, but don't forget that you can make this gift become a set. Some of the other gift ideas like a journal and ornament are also gifts that can be placed in this keepsake box and given as an entire memorial gift set. This is just one of the many ways that you can be creative, but still be supportive of a friend who is going through the tough time of losing someone they loved.
Choosing a sympathy gift does not have to be a hard thing to do and just the thought of giving a gift to a friend is truly thoughtful and compassionate in every way, especially during a time that they need it most. Personalizing a gift is one very special way to show how much you care about your friend, but also that you understand it will take a little more than usual to help lift their spirits. Wind chimes are a great way to help a friend relax and be as restful as possible, considering what they are going through.
Plaques, and ornaments are all personalized sympathy gifts that show how much you care, but also that you are thinking of a way that a friend's lost loved one can be honored in everyday situations. A hurricane glass can give your friend a simple and classic way to memorialize their loved one and "light" a candle in honor of them. Lanterns can be sweet bereavement gifts to help a friend get through those tough nights.
Journals and keepsake boxes are even more personal gifts than the usual because they allow your friend the chance to write down their thoughts and feelings, as well as cherish memories for years to come. This is also the best way that they can keep up with their mental positivity throughout the grieving process. All of these gifts are incredibly special and help express a positive light in your friend's life, but can also help them through such an emotional time.