Real Estate Closing Gifts Clients will Love!
Sep 25th 2020
As a real estate agent, you're always going above and beyond to make your client's happy. When you present them with the perfect home, give them the keys, and congratulate them, why not do just a little bit more to really make it a special event? There are plenty of real estate closing gifts for clients but finding the perfect gift for each family can be tricky!
If you need a little inspiration, check out these unique closing gift ideas to help show your clients how much you've enjoyed working with them to find them their next home!
Wind Chimes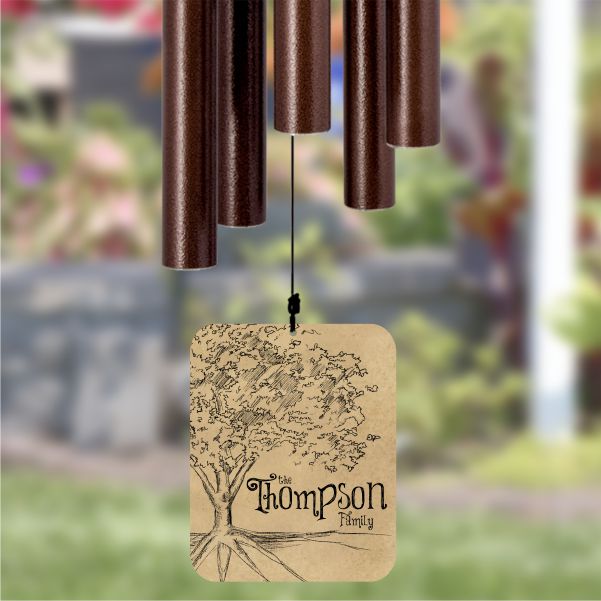 One thing about being a real estate agent is that you get to know your clients really well and in doing so, you find out a lot about them. When you're thinking about real estate closing gifts for clients that they'll love, take a look at personalized wind chimes as closing gift for those who love gardening. Client's that love the outdoors, sitting on their porch, and soaking in the crisp air will love the monogram personalized wind chimes.
Even if you aren't their agent and are attending a housewarming party, consider a set of personalized family chimes that will look wonderful on a front porch or hanging in the garden.
Personalized Cutting Boards with Family Name
Cutting boards are such a wonderful gift for newlywed clients. A "Mr & Mrs" cutting board is ideal for making your clients house feel more like a home. It's a sweet and simple gesture that newlyweds will appreciate. Personalized closing gifts can also be focused on just the parents and can you imagine how happy dad would be to get a personalized BBQ cutting board or how thrilled mom will be with that bamboo cutting board she's always wanted?
There are plenty of real estate closing gifts for clients that they'll love and cutting boards are always a popular choice. There are also plenty of choices when it comes to finding the perfect cutting board that reflect the entire family, like the Food With Family Cutting Board, that features a cute saying and is personalized the family name.
Grill Sets for the Families Who LOVE BBQ!
As part of personalized real estate gifts, you can also choose something for the grillers. Grill sets are those real estate closing gifts for client that they'll love! Nothing says expert griller like a master griller personalized grill set that comes with all the tools needed to grill up something tasty! It also doesn't hurt to have all of that wrapped up in a genuine bamboo carrying case that you can add two lines of personalization to for your clients.
Baking Pans are Unique Closing Gifts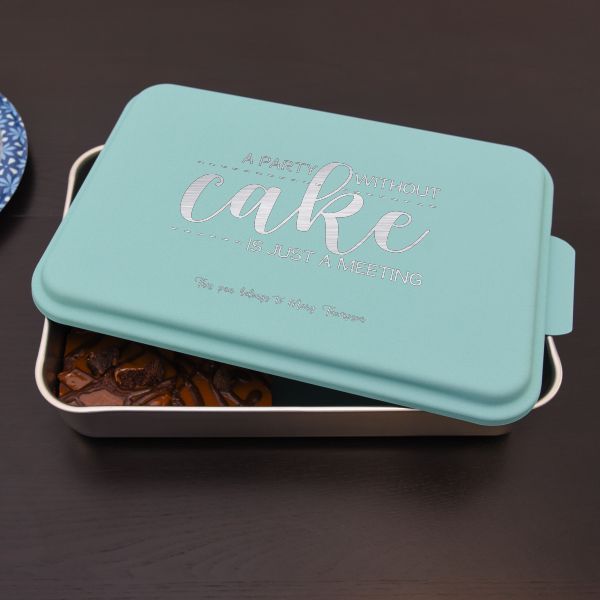 Let's say that you have a client who loves to bake and maybe even does that for a career. Maybe you might consider yourself a baker as well. Either way, a personalized baking pan is perfect as part of personalized housewarming gifts in real estate.
Bake some cookies or cupcakes and present them in a creative and decorative baking pan. You can even personalize it with your client's name. Bakers, or any client's honestly, would be filled with joy to receive such a thoughtful gift.
If you feel a little stumped at what would be the best real estate closing gifts for clients that they'll love, just think about who your clients are and give the gifts that relate to their life and you can't go wrong!