Special Gifts for Mom
Jan 17th 2023
Any time is the perfect time to celebrate with all those around whom you love and cherish and it's also a great time to plan for the holidays. This is a special time in which you can really show your loved ones how much you care about them and give them the gift of a great holiday season. Aside from deciding on showing them how much you care, this would also be the time that you need to take to plan something extra special for a wonderful mom as well.
Mom usually outdoes herself all throughout the year and treating her to a special gift is exactly what she will love and remember for the rest of her life. To make her day wonderful and special, you can plan on some amazing ideas like making her breakfast or lunch, decorating in an extra special way, or even giving her a wonderful sweet note first thing in the morning. Gifts are another way that you can show mom how much you love her and appreciate having her in your life.
Personalized gifts for mom are a great idea when you are looking for something that's extra special for mom and something that you can add a little extra to in order to make it uniquely hers. The great thing about buying gifts for mom is that there are always a lot of choices for what you can get her and when you consider personalized gifts, this can give you even more choices than ever. Take a look at these wonderful gift ideas to help you pick out what you know mom would love to have any day.
---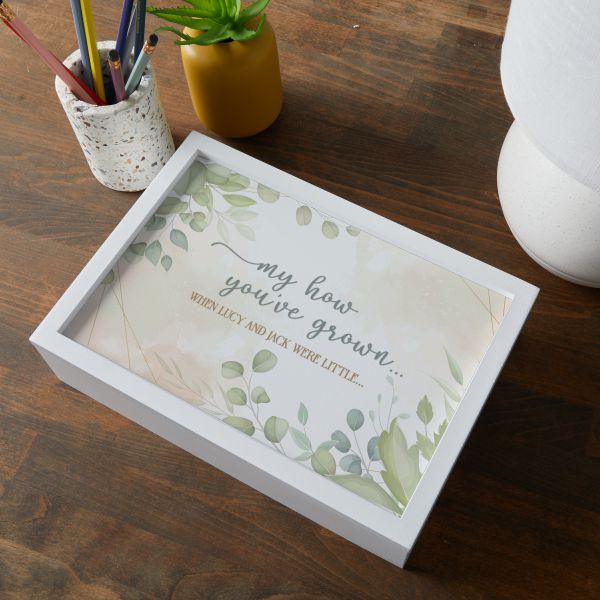 When They Were Little Keepsake Box
Being able to hold onto precious memories is something that mom would truly appreciate and it would make it even better when it's around the holiday season. Having wonderful personalized gifts for mom can start with getting her a gift like the When They Were Little Keepsake Box so she can place all of her favorite memories into one place. You can add children's names to this keepsake box and make it a wonderful gift that any mom would love to have.
---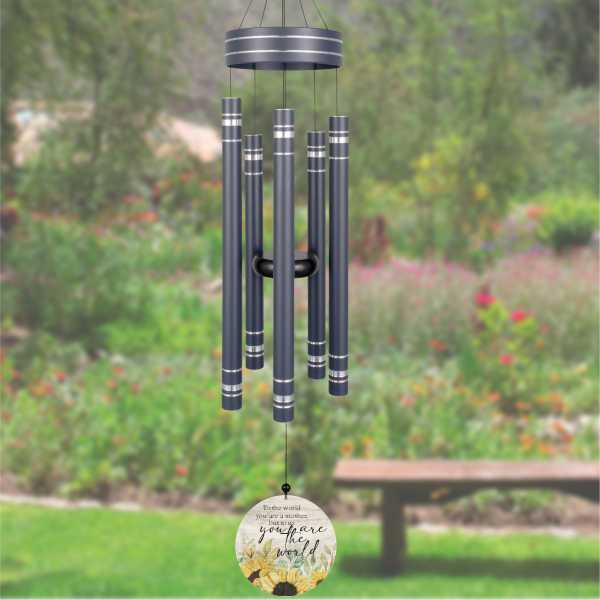 Mother Is The World Wind Chime
If you want to go with a gift that seems a little more classic than the rest, then you can look into a gift that also makes beautiful music. The Mother Is The World Wind Chime is more than just a regular chime because this is a gift that can be personalized in the perfect way and given to mom whenever she needs a little pick-me-up to her day. One of the sweetest things about this wind chime is that it has a charm at the end where you can add a short message to mom, telling her how much you love her and want her to enjoy this special gift that was personalized just for her.
She will love the fact that it's personalized, but also that she will be able to place the chime inside the home or even outside. Regardless of where she chooses, she'll love listening to the soft sounds of these chimes in a gentle breeze.
---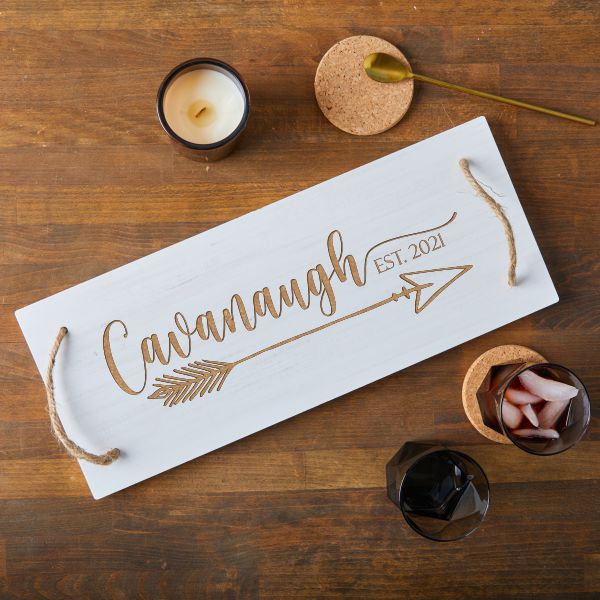 Family Tribe Serving Board
For moms that like to do their best work in the kitchen, choosing personalized gifts for mom that are going to help her show off her culinary skills is going to be the best. A great way to do just that is with the Family Tribe Serving Board where all her skills will shine and everyone can enjoy her wonderfully delicious dishes. This simple serving board is made beautiful with the fact that it can be personalized by adding the last name and the year established to it.
It's a great way to show mom you love her and that you want her to have something special to make her smile every time she uses it. Whether it's during a family dinner or a small get-together with friends, this serving board will definitely be the center of attention.
---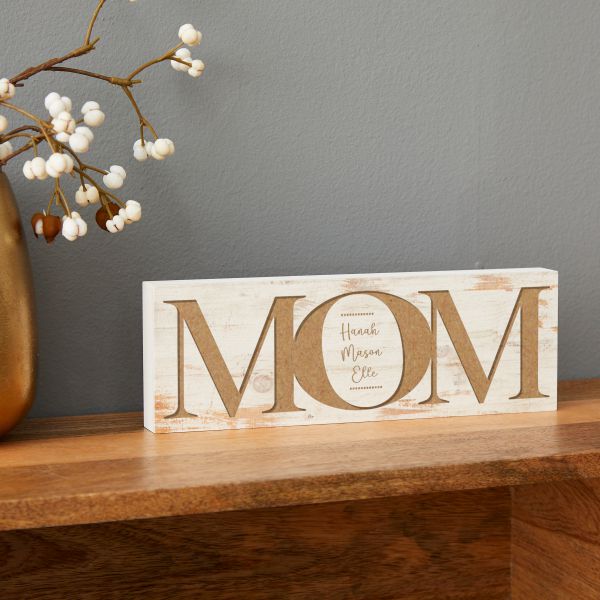 Mom Block Sign
If mom has a passion for unique home décor, then the best personalized gifts for mom are going to be customized gifts that she can enjoy every single day. A gift like the Mom Block Sign is a wonderful gift that can be personalized in a very unique way. The children's first names are displayed right in the middle of the "O", showing mom just how amazing this gift really is and how close she is to all her children.
If you want to help mom feel extra special, you can include a separate gift message explaining just how much you love her and want to show her that love with this very special gift.
---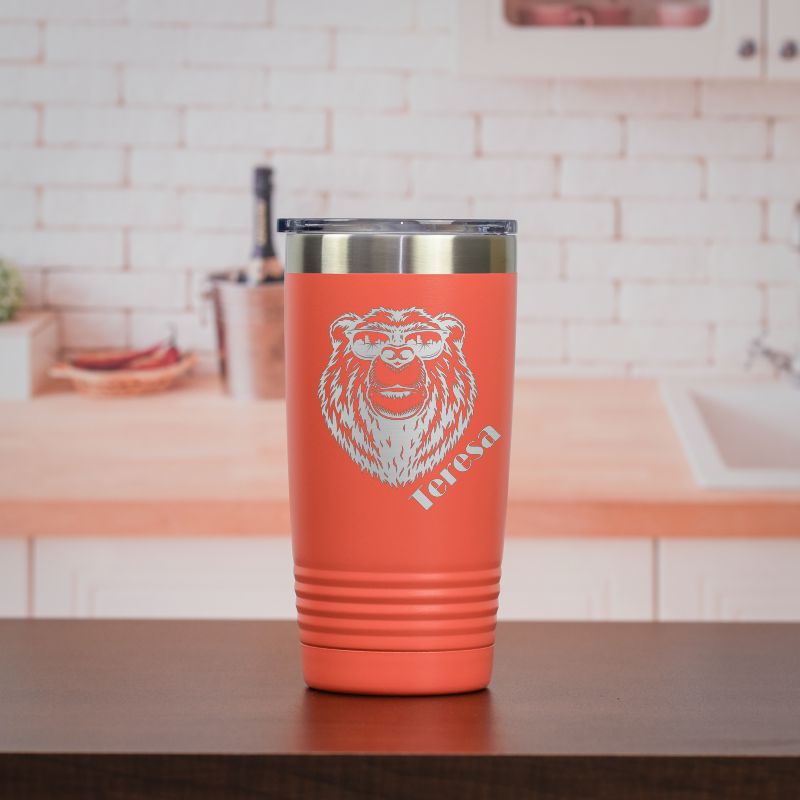 Mama Bear Personalized 20oz Travel Mug
Every mom needs something that she can carry with her throughout her busy day and when that something comes as a personalized gift, she will definitely be happy to take it around with her and show it off to everyone. If this is this is the type of gift you know mom will love, then choosing the Mama Bear Personalized 20oz Travel Mug is the best idea for personalized gifts for mom and one that you know she will be able to use every day. You can choose from black, coral, or navy blue for the color and still give mom a great customization by being able to add her name as well.
This is one personalized gift that mom will be sure to have with her at all times and this can also be like a little reminder for her of the wonderful children she has and how much they love her.
---
Be Blessed Light Box
Every mom deserves a light in her life and when you can give that light as a gift, you can bet that mom will have every reason to smile her way through every day. The very light she needs could be the Be Blessed Light Box that you can personalize for her just by choosing a small or large size for the box so that mom can display it anywhere she likes. You can also add the family's last name so that mom can feel like her family is close to her always and forever.
If you want mom to enjoy this gift more, you can buy a few of these that mom can keep in different rooms and have wonderful lighting throughout the home. It's a nice way to give her some daily positivity as she walks into every room. This is another gift where adding a separate gift message can be the best gift of all to mom and give her a little something extra to look forward to when receiving such a special gift.
---
When you choose personalized gifts for mom you can always go with something that you know will make her day, but something that will also let you personalize it to make her day a very special one. Mom can always use a travel mug when she's on the go and even when she just wants to take a few sips on a nice long walk. A sign is more than just a gift because mom can place it anywhere she wants and think of how much she's loved every time she looks at it.
Maybe mom needs a little bit more light in her life and to do that, you can give her a gift like the light box and make sure every moment of her life is filled with positive light. Mom having wonderful memories that she can look back on at any time and share with herself and her loved ones, is what having a gift like a keepsake box is all about. While mom is letting her light shine, you can also make sure she has everything she needs to let her favorite foods be enjoyed on a wonderful serving board.
When mom needs some time to relax, she can always sit back and enjoy the sounds of a wind chime to help give her that relaxed feeling. No matter the choice you make when it comes to personalized gifts for mom, mom is sure to like them all and remember each of them well during any season. Making her day a happy one is what all of these amazing gifts can do and personalizing them makes it even more special for her.