Summer Barbecue Necessities
Aug 27th 2021
Personalized grill set for dad is a great giftThe number one activity this summer will definitely be the barbecues and maybe a few pool parties thrown in there as well. For any summer barbecue, the cooks will need a few useful gifts to help them out.
These personalized barbecue items are not only functional, but they can be personalized too!
Garden Grill Slate Cutting Board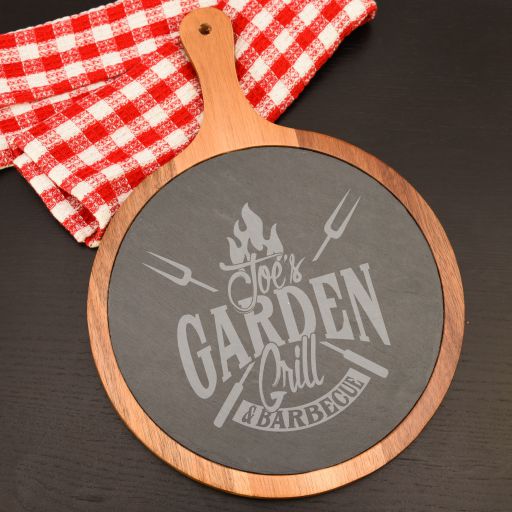 Any grill master is going to want the Garden Grill Slate cutting board for all their prep work. It's perfect for chopping up all the vegetables or carving out the perfect slab of meat. You can make a truly special gift by just adding the name as the personalization. The cook will be more than ready with this cutting board!
BBQ House Personalized Serving Tray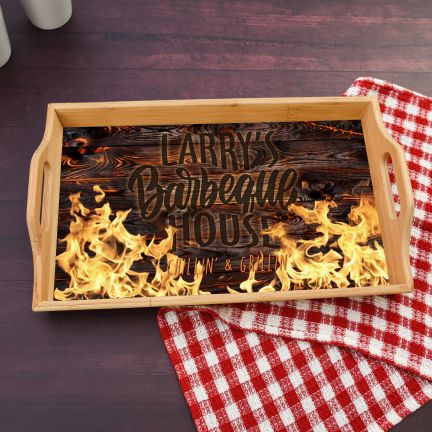 Once all that delicious food is cooked, it needs somewhere to go. The BBQ House Personalized serving tray is going to be the go-to item in this area. You can use it to serve the wonderfully grilled food or use it to serve drinks. Either way you choose to use this serving tray, it is sure to be a conversation-starter for the entire party.
Personalized Family Name Mason Jar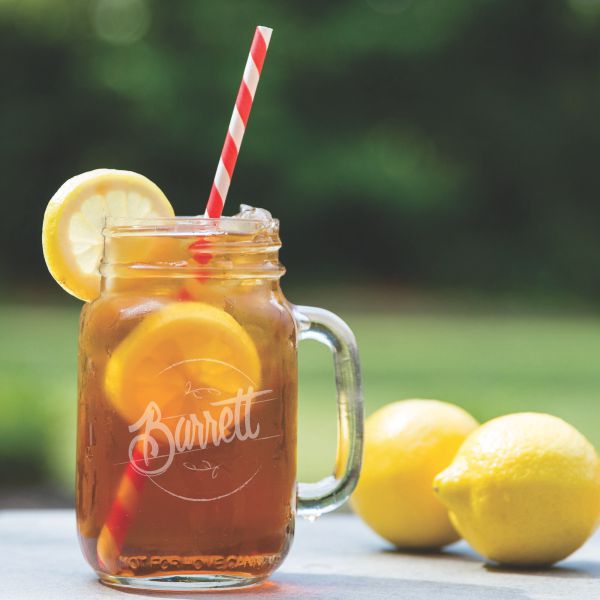 No summer barbecue would be complete without mason jar drinks and the Personalized Family Name Mason Jars are a great choice. If you're planning a summer barbecue or know of anyone that is, why not get a set of these mason jars as personalized barbecue items. Each mason jar can be personalized with a last name or have a different name for each one.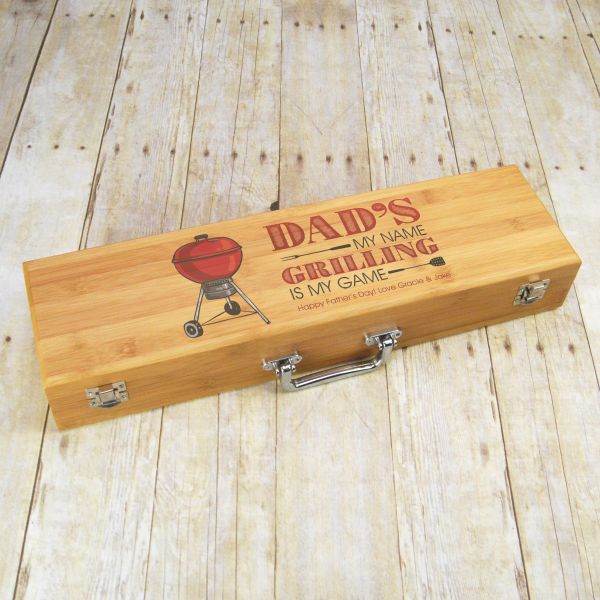 Dads Grilling Barbeque set has everything that dad will need to get the grilling completed in time for the summer barbecue. A spatula, tongs, and fork make this a set that dad will love as part of his personalized gadgets for summer barbecues and he'll love the personalized case to carry it all.
Just add a short message to this barbecue set and show dad how much you care…about his grilling skills!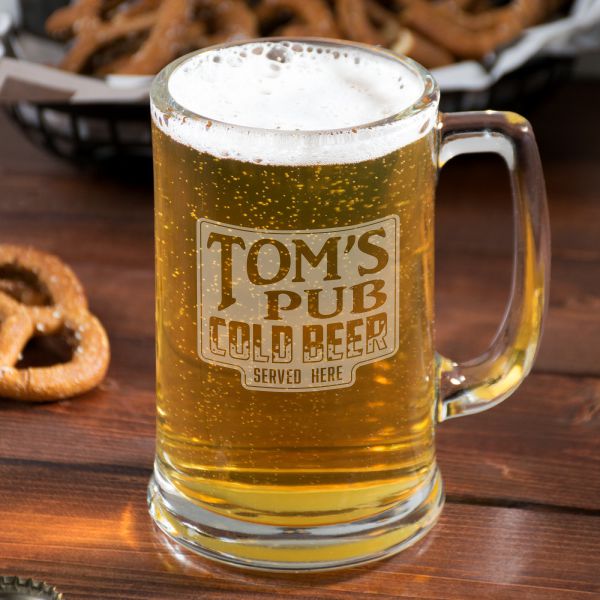 Summer barbecues are the perfect time to show off the glassware and the Pub Beer Mug is a summer barbecue gift that you can get for yourself or the entire crowd. Get a set with a name personalized on each one and serve them on the personalized serving tray for a definite crowd-pleaser.
Make It Sweet Personalized Baking Pan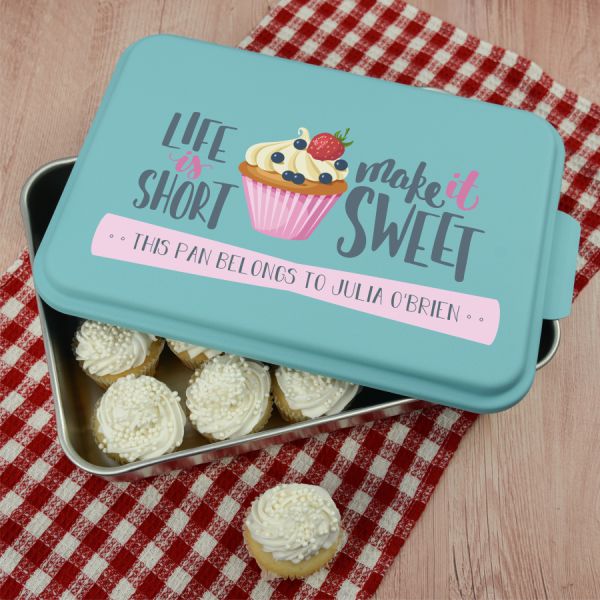 The Make It Sweet Personalized baking pan will really come in handy at any summer barbecue. Aside from the obvious use of carrying desserts in it, this baking pan can also be used to keep the grilled food hot before serving. Personalize it with a name and it's ready to go!
All of these personalized gadgets for summer barbecues look like the ideal gifts, but when you add in the fact that they can all be personalized, it really makes them the best gifts for summer time barbecues. Don't forget that, while you may have the urge to give these out as gifts, you should personalize a few for yourself as well and get in on the summer-time fun!