Summer Weddings - Great Gifts for the Happy Couple
May 20th 2021
Summer weddings are back in full force and that means you're going to need great gifts for the happy couple. Thankfully, there are some wonderful gift ideas that the couple would love to get. Here are a few ideas to make your wedding gift selection a little bit easier.
Couples Personalized Slate Cutting Board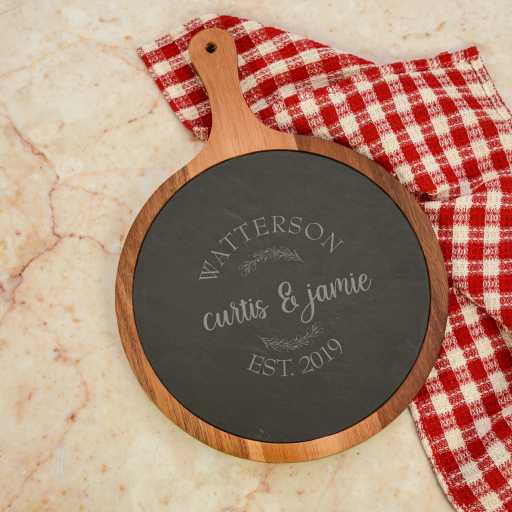 Personalized wedding gifts are always a great choice for newlyweds. Whether they need a cutting board for cooking or as kitchen décor, the Couples Personalized Slate cutting board is going to be one very useful gift. You can add the happy couples name, wedding date and even include a separate gift message to make their wedding gift extra sweet on their special day.
If the couple happen to be cooks, consider buying a pair of cutting boards. They will be forever grateful for such thoughtful gifts.
Personalized Serving Tray for Family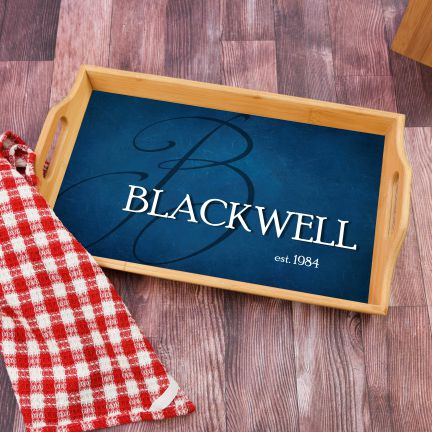 Wedding gifts for the couple should also include a Personalized Serving Tray for Family. Serving trays can easily be used every day for breakfast or lunch. They also make a great addition to home bar areas that need just a little added touch to them.
As a gift, you can add the couple's last name and the wedding date. There's even a very elegant initial in the background that makes this serving tray a truly unique wedding gift that the couple can appreciate every single day.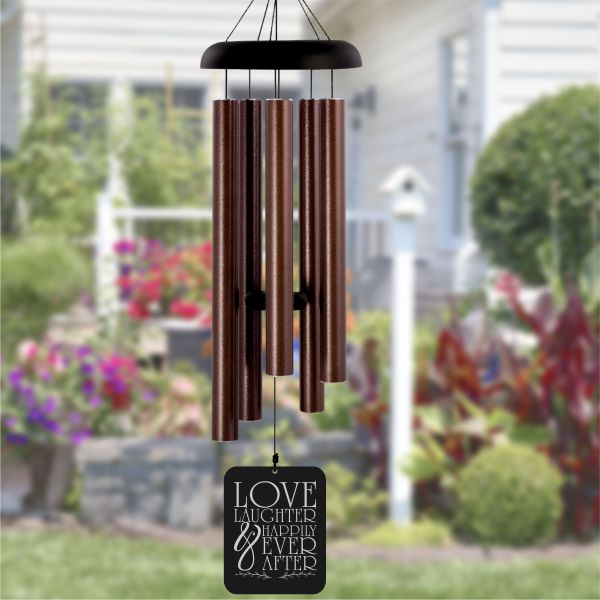 There is no better gift to give the newlyweds than wind chimes. They're loved by so many, make a soft and beautiful sound and can be enjoyed inside the home as well as outside.
When you are looking for personalized wedding gifts, the Love Laughter Wedding chime will be that one gift the happy couple will truly never forget. Just like many other personalized gifts, you just need to add the couple's first and last name and their wedding date. You will then have a beautiful, personalized wind chime made just for them.
Mr & Mrs Personalized Mason Mugs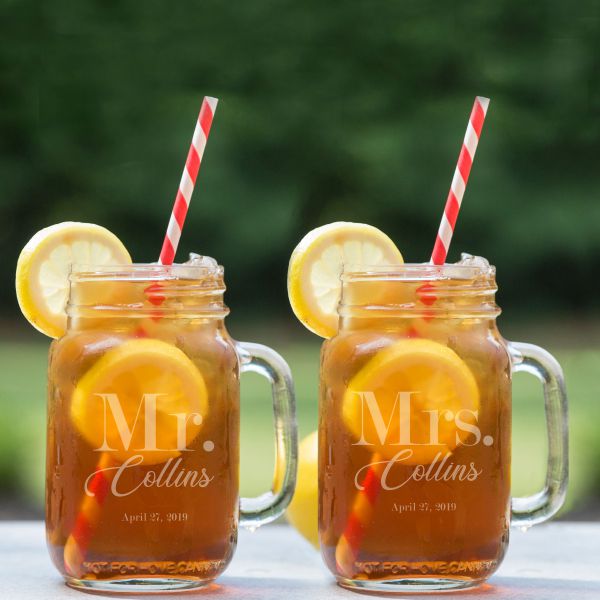 If there's one type of gift that every wedding couple could use, it would have to be mason mugs. It doesn't matter if they plan on starting their day with tea, orange juice or even coffee; the Mr & Mrs Personalized Mason mugs make great wedding gifts for the couple.
The mason mugs themselves are crystal clear, so they will match whatever kitchen décor the couple has in mind. You can add their last names in a classy, frosty design that really brings out the whole set.
Finding great gifts for the happy couple is easier than you think, when it comes to summer wedding. You have cutting boards for those that love to cook or just want the unique kitchen décor, serving trays for a sophisticated and welcoming surprise, a personalized wind chime to be remembered forever, and a mason mug pair that would make any couple happy.
All of these are ideal personalized wedding gifts and guaranteed to be highly appreciated by the happy couple.