Unique Baby Shower Gifts
Jul 7th 2021
The announcement of a new baby is always exciting and it's the perfect time to find some very unique baby shower gifts! If you need a little bit of extra help coming up with fantastic and amazing gift ideas, here are some that are sure to please everyone.
Birth Announcement Keepsake Box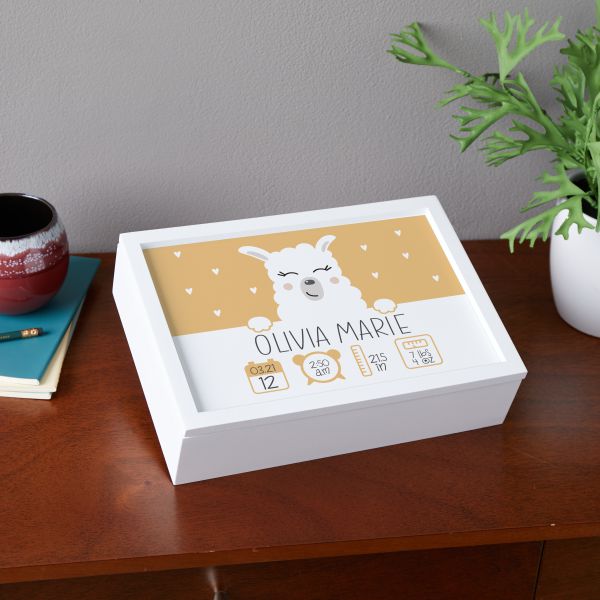 Whether baby is on the way, close to arriving or if there are just whispers of a new bundle of joy, the Birth Announcement keepsake box is the perfect gift. There are so many small keepsakes that can go into this box, such as the hospital band, baby's first clothes, a sweet note from the parents and even photos as personalized gifts for newborns. There's even space to make this extra special by adding the baby's height, weight, date and time of birth and their very own name.
For an adorable gift that can light up a child's eyes as well as their room, the You Are Loved light box is a prime example of a personalized gift for expecting parents. You can choose between a cuddly lion or sweet little owl and even personalize either one with the baby's name.
Personalized Growth Chart with Giraffe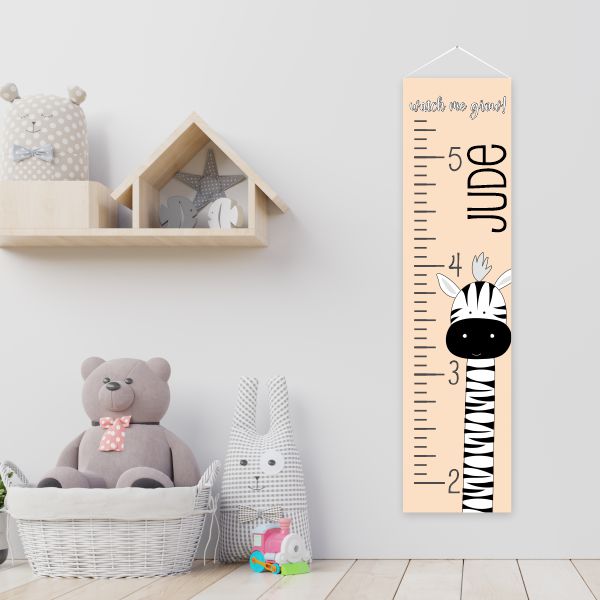 While parents may not want to start thinking about their baby growing up, you can ease their minds just a little with something sweet and memorable. The Personalized Growth Chart with Giraffe is a gift that can stick around for years to come and make it fun to watch baby grow. Baby's name can be added to make it a truly personalized gift.
Dream Big Personalized Canvas for Baby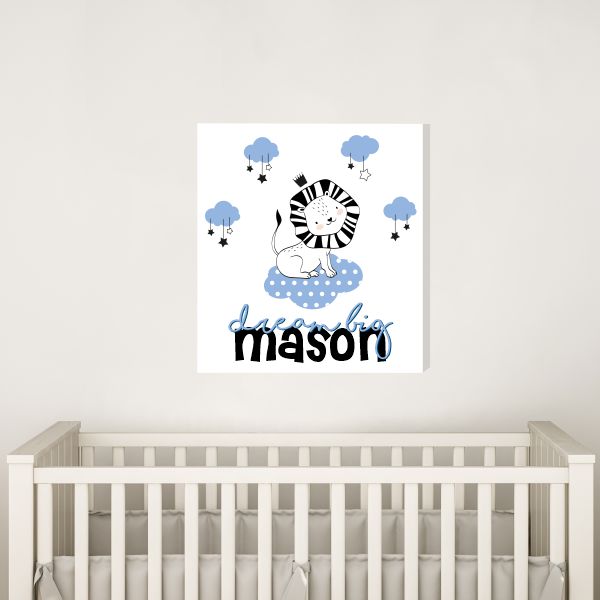 One thing expecting parents struggle with the most is deciding on how to decorate for the new bundle of joy. The Dream Big Personalized Canvas for Baby is the perfect way to make decorating easy for parents. A sweet little lion is the main character of this canvas and you can add baby's name just below it. There are also plenty of sizes to choose from so you can make sure you get just the right fit for baby's room, but also give the parents plenty of options so they can decorate however they like.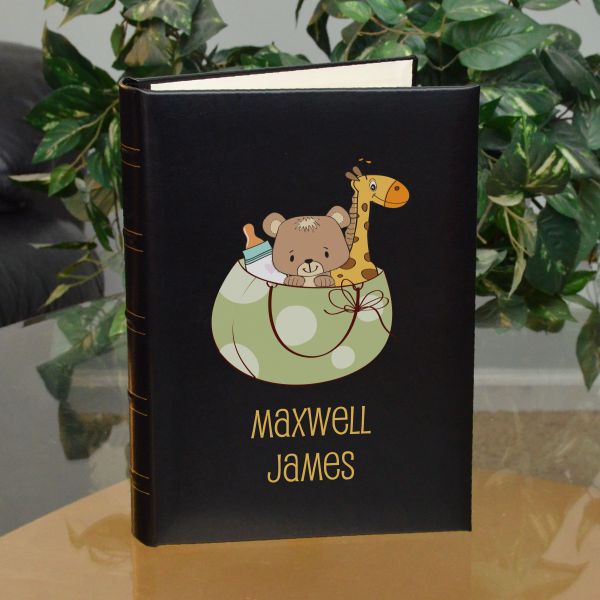 Of all the gifts that you can choose personalized baby shower gifts, like the Baby Animal Album, is one that can last well beyond the first years for baby. This album can hold over 100 photos and can even be personalized with baby's name on the front.
While the parents will surely take more photos than this, this album is great way for them to share their favorites like photos of baby coming home, first smile, first laugh, playing with their first toy, or a photo of the parents holding baby gently in their arms.
Any of these personalized baby shower gifts will be a hit with parents and baby every time. Giving personalized gifts for expecting parents not only brightens their day, but it makes the occasion incredibly special and thoughtful.