Unique Christmas Gifts for Him
Nov 23rd 2022
With the holidays coming up fast, this is the perfect time to get all your shopping done and when doing that, you can consider so many different types of gifts. Sometimes your focus comes down to specific people and when that happens, you can consider personalized Christmas gifts for him. When you narrow it down like this, it makes it so much easier for you to pick out the perfect gifts that you know he will love and cherish well beyond the holidays.
The best way to go about choosing the ideal gifts for him is to think about his different types of hobbies, and his surroundings, and also take a look at some of the things that he may already have in his home. All of this is going to give you a great idea of what gifts he could use and also add a little bit of unique charm to traditional gift giving.
Unique Christmas gifts for him can include a range of items, especially if he's a cook, likes to relax with friends, or appreciates all the little things in life. This is a great way to get a great start on Christmas gifts and it's also a great way to find gifts for those who you are a little unsure about. Even if you're struggling to figure out what type of gifts you can get, you can take a look at these unique gifts that are available and know that you'll be giving a great gift for him every time.
---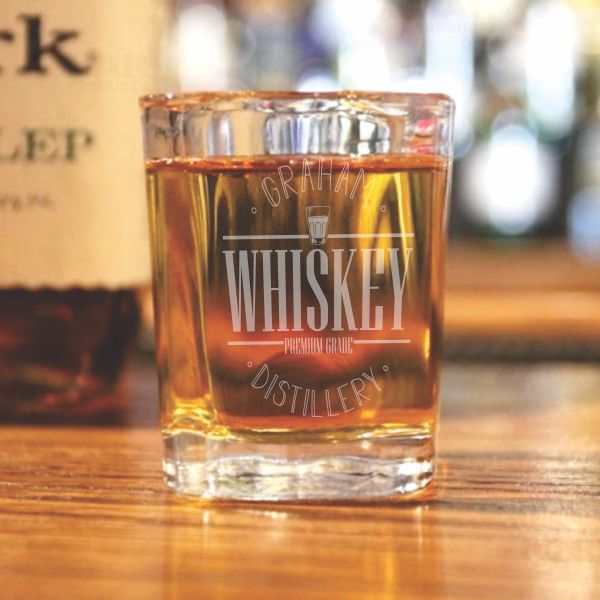 His Distillery Shot Glass
A man who knows his favorite drink will definitely appreciate any Christmas gift that can relate to it, but it's made even more special when you can find a gift like this that can be personalized. A perfect gift like that is closer than you think because the His Distillery Shot Glass is ideal as a gift because it can incorporate his love of drinks and interesting gifts. You can add his name on this shot glass and even consider buying a few more of these to give him a complete, personalized set that he can appreciate throughout the holidays and beyond.
---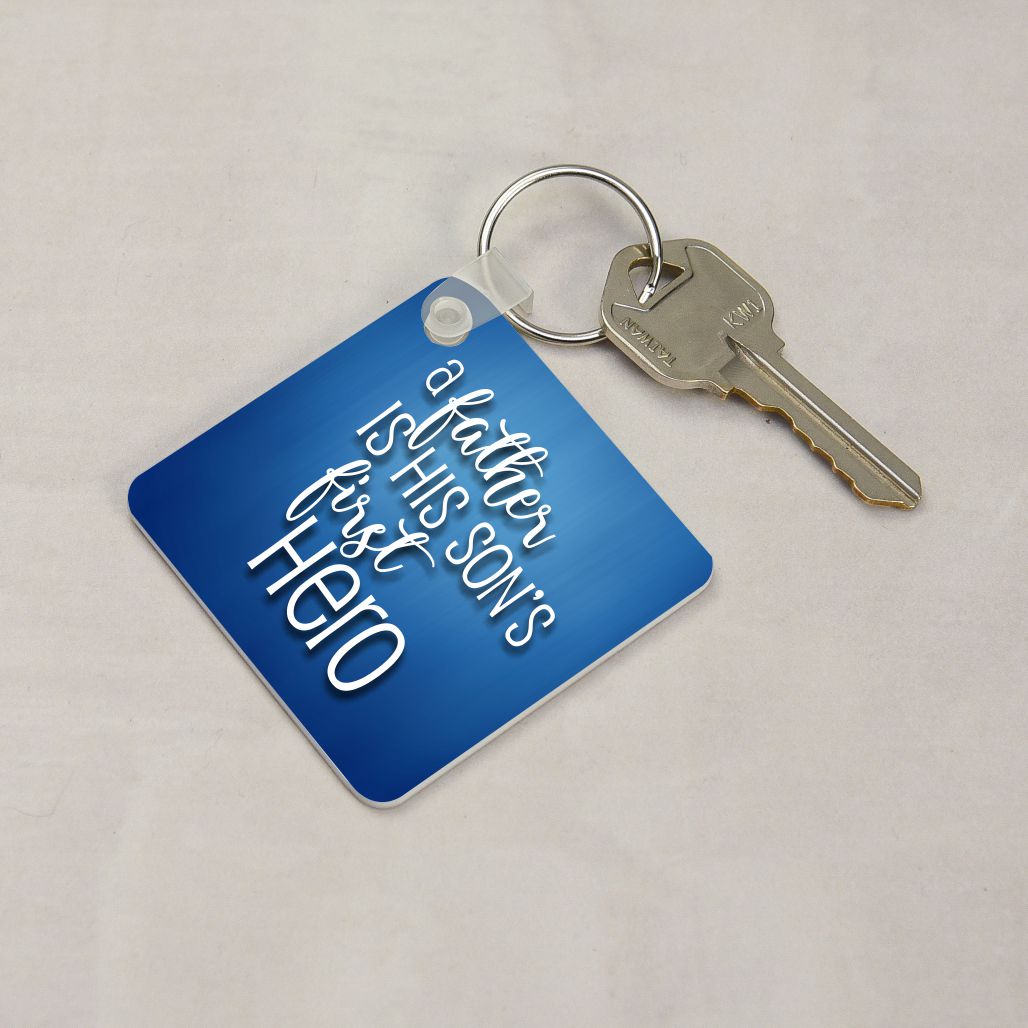 Father Hero Keychain
Even the smallest of personalized Christmas gifts for him can be considered something amazing for any man to enjoy and when he can keep that small gift with him at all times, it's a constant reminder of how much you care about him. This is why the Father Hero Keychain is perfect when you are considering what gift can fit him just right, but is also unique. What's so great about this keychain is that you can pick out the perfect photo to go on the charm, making it a very unique and memorable gift to give for Christmas.
---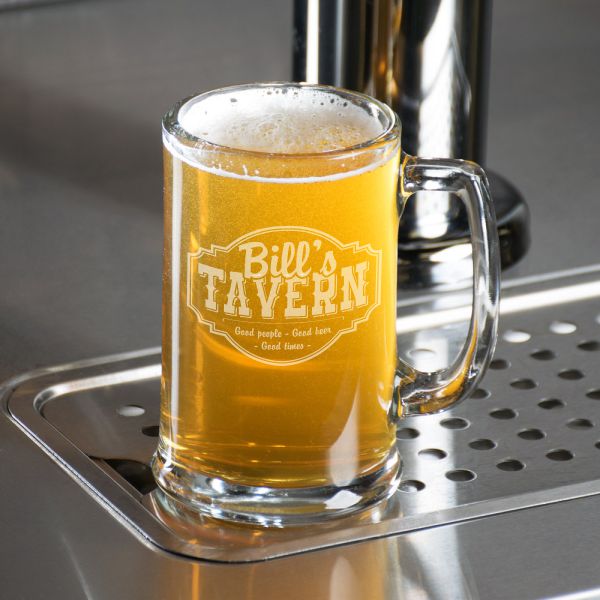 The Tavern Beer Mug
Anytime he wants to relax, it would be great for him to have a gift that can be a part of that relaxation. The Tavern Beer Mug is not only great at helping him enjoy his favorite beer, but it can also strike up the best conversation when showing it off in front of friends and family. Adding his name to this beer mug makes it the ideal Christmas gift that he can enjoy whenever he wants.
---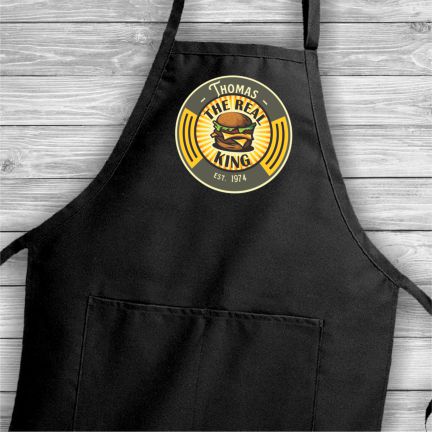 The Real King Personalized Apron For Him
Now if you know he loves to cook, you also know that it means there's a mess to be found and that can easily be taken care of with a gift that's made just for it. The Real King Personalized Apron For Him works amazingly when it's part of unique Christmas gifts for him. You just need to his birthday and his name to make this apron the perfect gift for keeping his cooking mess to a minimum.
---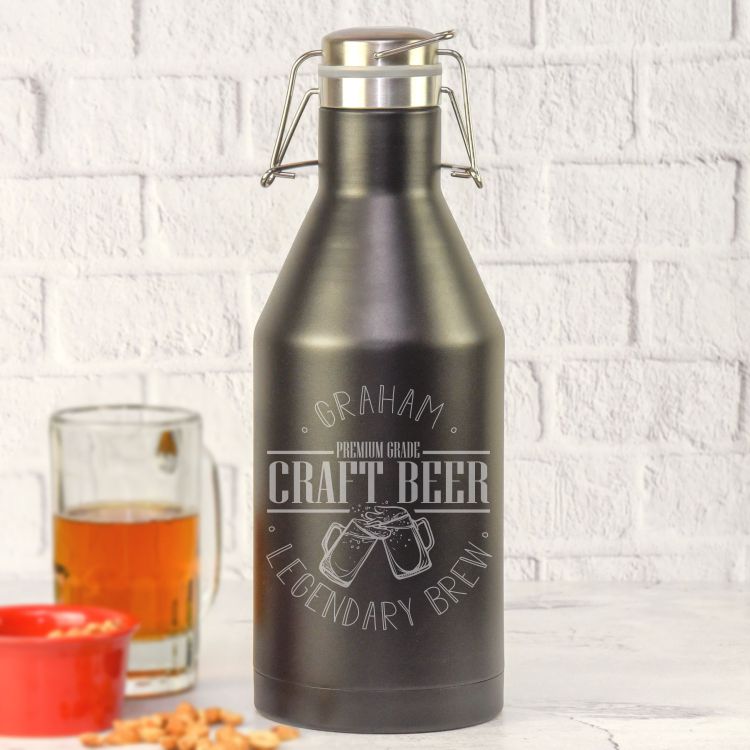 Legendary Brew Growler
Enjoying a crafted beer for the holidays is something that can bring a man and friends together for holiday fun. Having an amazing gift like the Legendary Brew Growler, just makes the holidays even more fun, especially when this growler can be personalized. Just add his name to make it the best gift to get his passion for crafted beer going.
---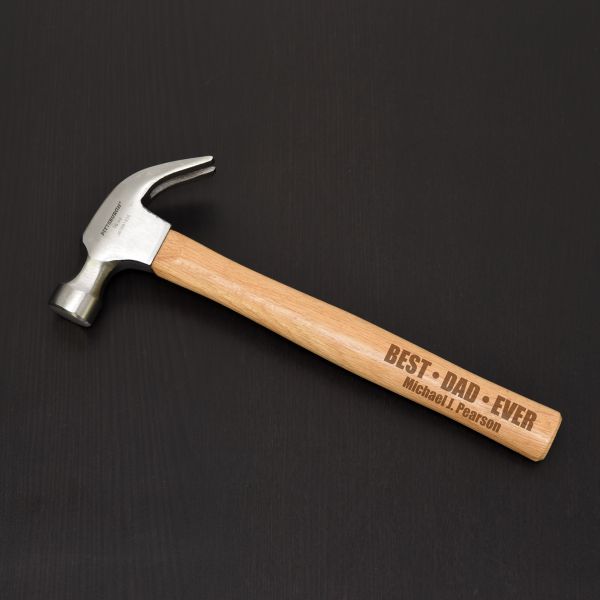 Best Dad Ever Hammer
Using his tools might be dad's favorite thing to do and that means you can get a gift that can help use them more. The Best Dad Ever Hammer works wonders as part of personalized Christmas gifts for him and you can bet that dad will get a lot of use out of it since it will be added to his growing tool collection. Adding a short message to dad is all the personalization you need to make this hammer a great gift for him to enjoy.
---
Dad's BBQ Cutting Board
Knowing that dad likes to cook is a great way to figure out the perfect gift for him and knowing that he can always use a few extra kitchen tools definitely helps as well. A gift that you can guarantee will help dad out is the Dad's BBQ Cutting Board and when you consider that it can be personalized just for him, you have a wonderful gift on your hands that dad can enjoy for years to come. Just add a short message to this cutting board to make it the perfect gift for him and give him a holiday that's better than ever.
---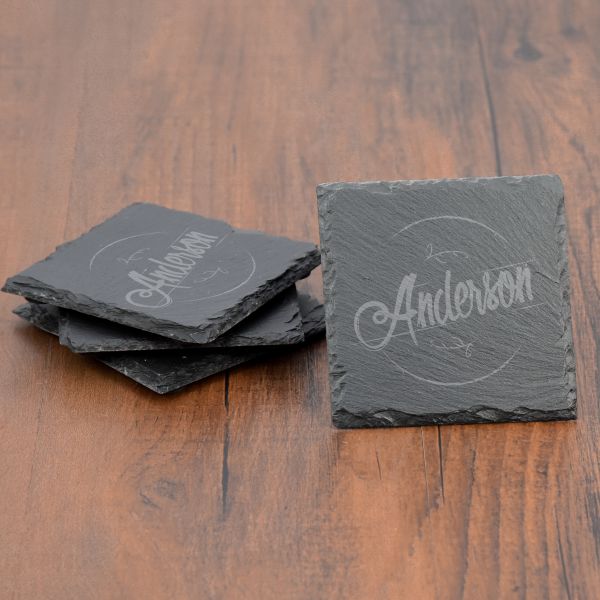 Personalized Slate Coaster Set
If he likes to have friends over and have a good time, then getting him unique personalized Christmas gifts for him will be the best idea to go with and you can make sure that he has more than a few options for his get-togethers with friends. With drinks all around, he can definitely use the Personalized Slate Coaster Set as a wonderful Christmas gift that can also make for a perfect way to share drinks with friends. These are a great way to protect the furniture while he enjoys family, friends, and great conversation.
---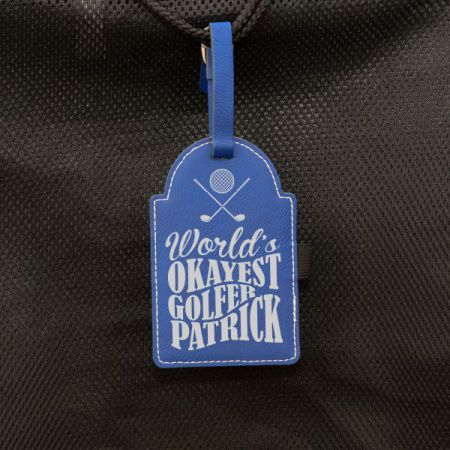 Okayest Golfer Bag Tag
When it's time for him to relax a little bit and maybe get in a few good games, it's always a good idea to think about a gift that can help him along the way. The Okayest Golfer Bag Tag is a personalized gift that will work perfectly for him and his golf game because it helps his bag stand out against the rest. You can personalize this tag easily with a name and maybe add in a separate gift message that's just for him as well, just to show how much you care and want his holidays to be extra special.
---
These are some of the most unique Christmas gifts for him that you can get for him and you can be sure that he can use each of these every single day, especially when choosing a gift like a keychain. You know that if you want to give him any excuse to get out of the house and just have fun, you can always go with a bag tag to let him know that he can go enjoy a good game of golf any time he wants. The same can be said for the gift of a personalized hammer, which comes in wonderfully when he wants to get out the tools and build something fun for himself or others.
If he plans on spending a lot of time with the guys, relaxing or just joking around, then consider gifts like the growler, shot glass, and beer mug would be great for the occasion and quite the conversation pieces as well. Likewise, you can add in the coaster set to make these gifts really stand out and give him something to talk about with all of his friends. These kinds of gifts are the type to help him see that relaxing is a great idea and having friends and family over to relax with would make the best gift for the holidays.
Now if he is more of the chef of the house or just loves to cook for friends and family, for fun, then it's always a good idea to get a cutting board to help with his masterful cooking skills. You can consider throwing in a gift like a personalized apron to make sure the mess stays out of the way of his cooking fun. Personalized Christmas gifts for him can fit every part of his life and make it so that the holidays are better than ever, especially when he gets to enjoy them with friends and family.