Forget Me Not…5 Gifts to Remember a Loved One
Nov 4th 2020
Forget Me Not Day is November 10th and while this day is meant to help remind you to keep in touch with loved ones that are alive, it's also a day to remember loved ones that have gone on.
When it comes to finding a gift that is both meaningful and moving, it can be a little difficult. If you need a few ideas on where to start, here are 5 gifts to remember a loved one.
Memorial Wind Chimes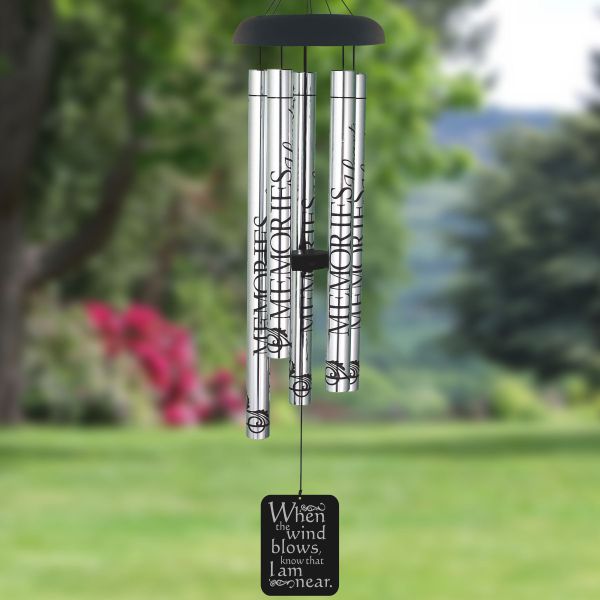 One of our most popular gifts site wide are our personalized memorial wind chimes. Wind chimes make such a wonderful gift to remember a loved one and they can be appreciated every day. The Listen to the Wind bronze wind chime is not only a thoughtful gift, but it also has a special place that you can add a name, dates and separate gift message that allow you to speak words of comfort to the recipient.
Personalized Keepsake Boxes
For a unique personalized sympathy gift, consider the Broken Chain Poem keepsake box that features a comforting poem engraved into the alder wood box. While this can be given as a gift, you can also consider adding something special inside the keepsake box as well. If you have any meaningful photos, make them a part of the gift by placing them inside the box beforehand.
Although it might bring a few tears to their eyes, this makes a sweet and touching gift to remember a loved one.
Memorial Candle Lanterns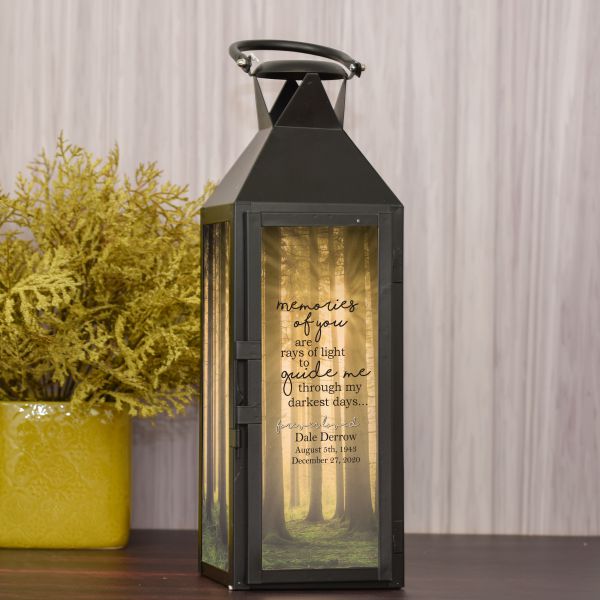 A personalized memorial gift to remember a loved one can also include lanterns. The Darkest Days Memorial lantern is more than just a symbol of remembrance. The light that shines from this lantern is a way to light even the darkest days as you think of all the fond memories you have had with loved ones.
Add a name and the sunrise and sunset dates to make this lantern a personalized sympathy gift that anyone would love to receive. Not to mention, it is a very caring gift that will surely be appreciated.
Personalized Dog Tags
If you want to find the perfect, simple gift that can be a personalized memorial gift for Forget Me Not Day on November 10 th, then dog tags are something you should consider. The In Loving Memory personalized dog tag is great because it has a simple verse and you can add the name and dates of the one that you want to remember. Order one for yourself as well as familly members to remember a loved one that you hold close to your heart.
Combine that with the ball chain and stainless steel design, and it really makes for an ideal gift.
Memorial Picture Frames to Remember a Loved One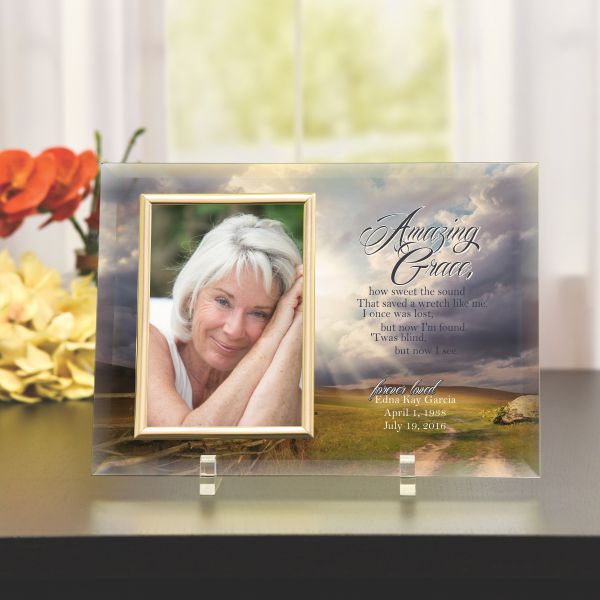 A memorial gift to remember a loved one can come in many forms and picture frames are a classic gift that anyone can truly appreciate. The personalized Tears Picture Frame not only gives you a touching poem, but there is also space to add your loved one's name and dates.
Any of these can make a great gift to remember a loved one. Considering Forget Me Not Day is November 10 th, why not choose a gift that means so much more than sympathy or remembrance? Choose to send positive vibes on this special day.