Our Hottest Gifts for The Holiday Season
Nov 11th 2020
Can you believe the holidays are already upon us? The whole year may have been a whirlwind, but that doesn't mean finding the perfect gifts should be stressful. There are so many unique gifts to choose from and the best gifts are those that you can personalize!
To make your search a little easier, check out our hottest gifts for the holiday season and take the worry out of your Christmas shopping.
1. Life's Anchor Family Frame
For a stunning and memorable Christmas gift, the Life's Anchor Family Frame is a great reminder of what family truly means. There's even space to put the family name and a gorgeous ocean view behind it. You can get a few of these personalized Christmas gifts and give them to family and friends.
2. Remember Your Roots Lightbox
Everyone needs a little something to light up their life and the Remember Your Roots lightbox will do just that. Place the family name up there and enjoy the scenic falling leaves that cascade around the background.
3. Personalized Family Name Mason Jar
There's nothing better than a creative mason jar as the perfect gift. With this Personalized Family Name mason jar, you can add the family name and give the gift to a wonderful family member. Buy an entire set so the whole family can enjoy this delightful gift.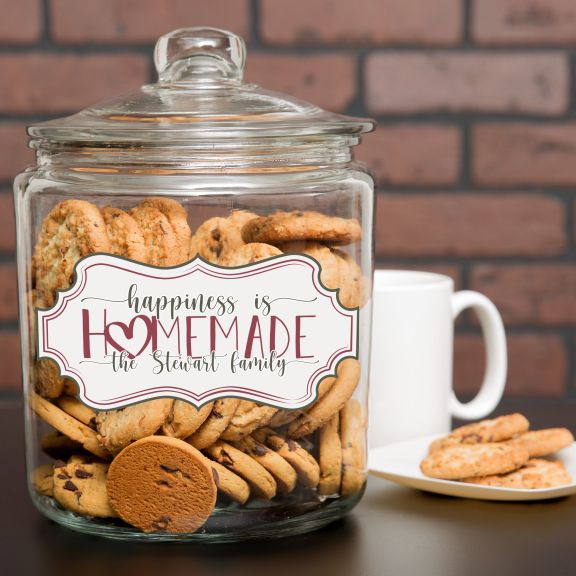 4. Happiness Is Homemade Personalized Cookie Jar
Personalized Christmas gifts come in all shapes and sizes and choosing this Happiness Is Homemade personalized cookie jar would be considered a delicious success. Bake a few tasty cookies to make this a truly sweet treat that the recipient will really enjoy!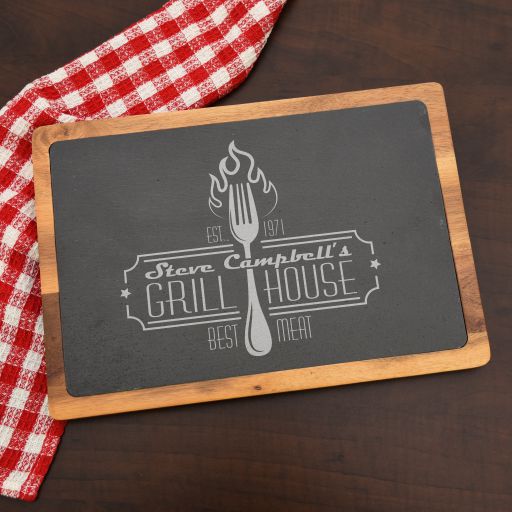 5. Grill House Personalized Slate Cutting Board
Show them who's boss of the kitchen with this Grill House Personalized Slate cutting board. Anyone would enjoy adding their name to such a fun and useful kitchen tool.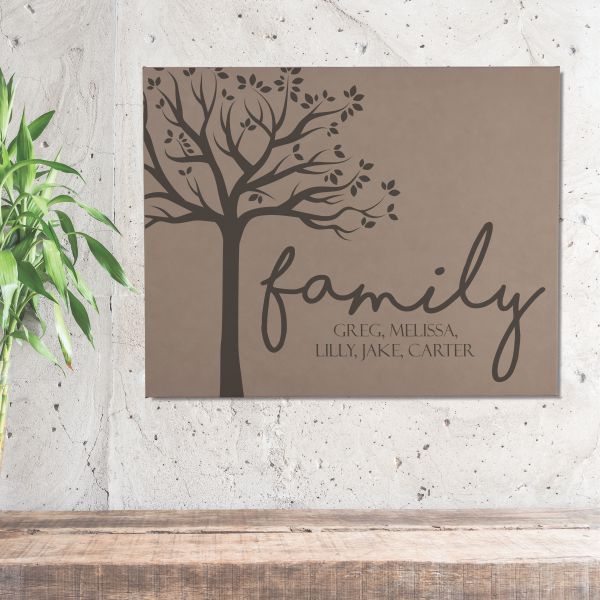 6. Our Family Personalized Wall Art
The best part about the holiday is family and the Our Family personalized wall art is a simple, but loving way to show you care. You can even add each family member's name to make this feel even more special.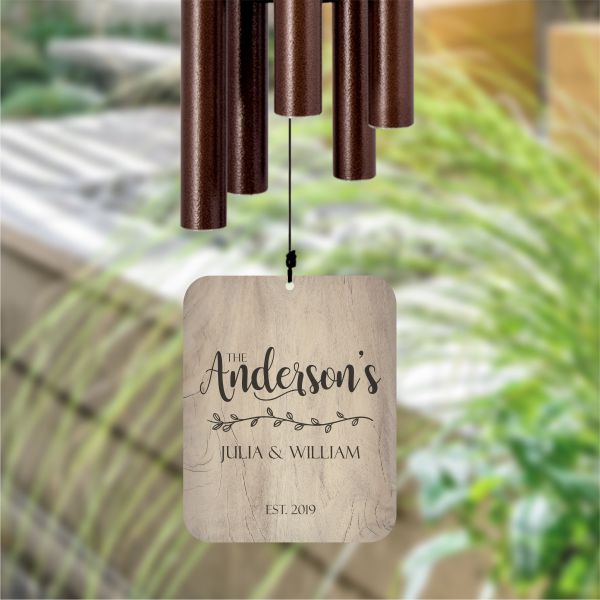 7. Personalized Family Wind Chime
Wind chimes are a favorite with everyone and they make wonderful personalized Christmas gifts. Add a last name, names in the family, and an established date to make it more personal!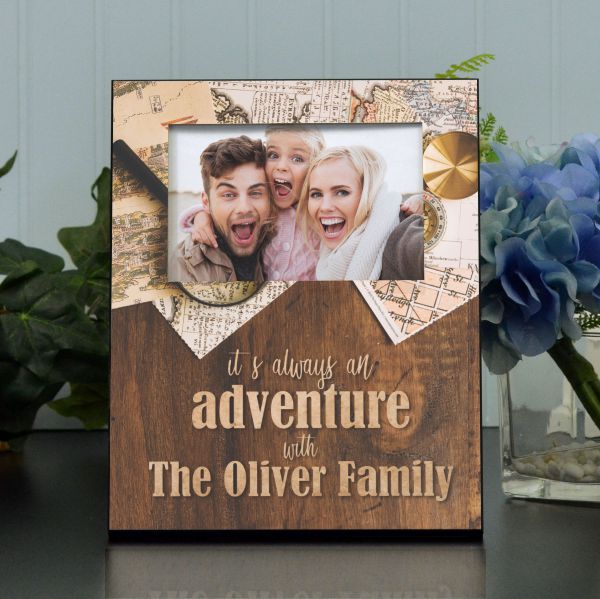 8. Family Adventures Picture Frame
Adventurous families will love this roadmap-styled frame. Any family that loves to have fun and go on plenty of adventures can use a unique gift such as this.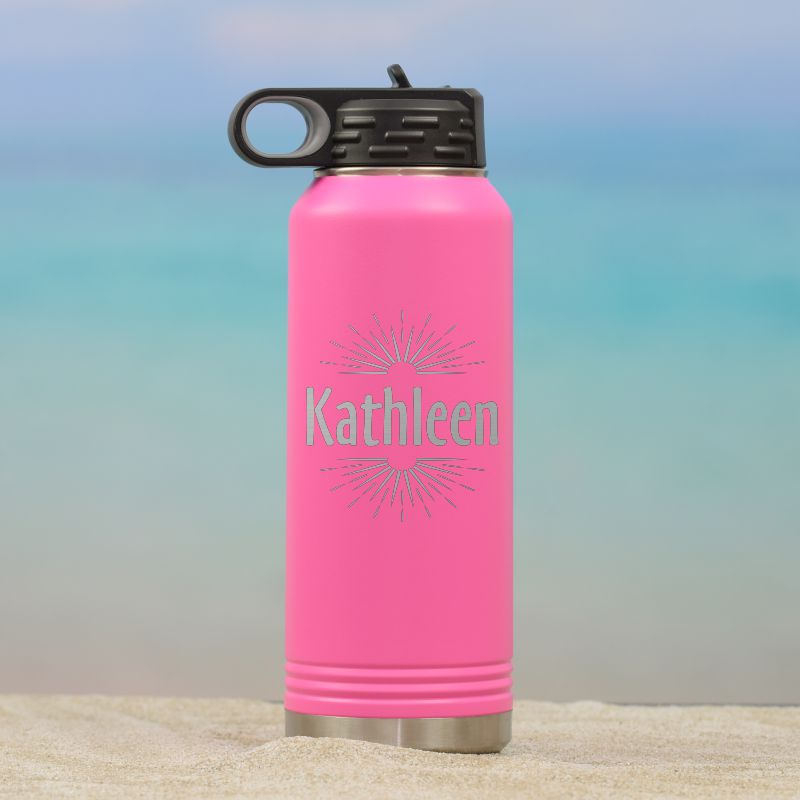 9. Ray of Sunshine Water Bottle
One of the simplest and most useful Christmas fits is definitely a water bottle. Let this little ray of sunshine brighten someone's day!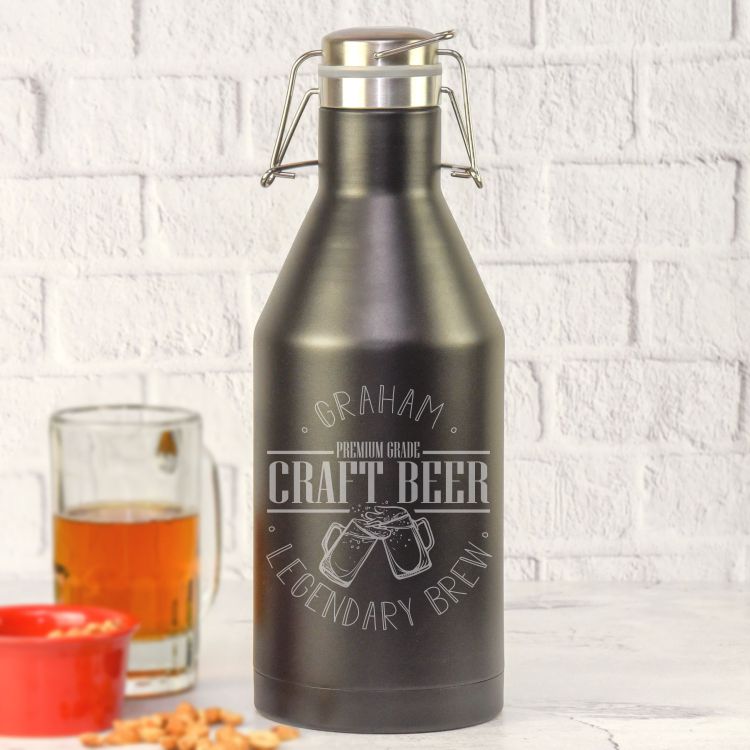 10. Legendary Brew Growler
Brew up some fun for the holidays with this Legendary Brew Growler. Engrave it with a name and this will make a wonderful 64 ounce gift.
These are our hottest personalized gifts for the holiday season and any one of them can make the best personalized Christmas gift for the hard-to-shop-for on your list! Order now and cross of some of your Christmas list shopping off your to-do list!